10 series' and movies starring Black actors to watch on Netflix
1 October 2021, 12:58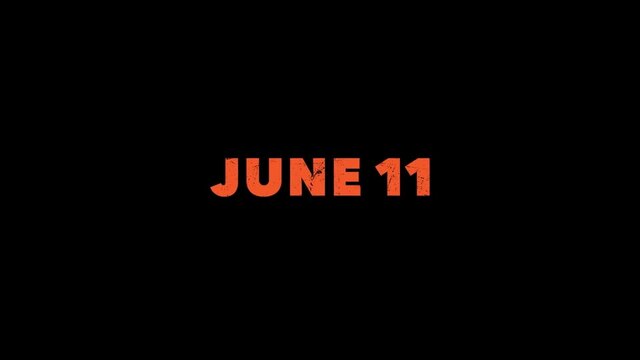 Lupin Part 2 | Official trailer | Netflix
Here is some of the top Netflix content that showcases Black talent.
There is not better time to elevate Black talent than during Black History Month and Netflix is home to a host of Black talent; including writers, producers, actors and actresses.
Here's some top picks that showcase Black Talent.
Series -

Set in South Africa - Blood and Water is the story of teen Puleng; who is set to uncover the truth behind her theory that a girl, much like her, is actually her sister who was abducted at birth.

Watch the Blood and Water season 2 Netflix trailer

The 90's hit show was brought to Netflix in 2020.The classic show features four best friends, Joan, Toni, Maya and Lynn - living their retrospective lives as Black women; whilst navigating their friendship.

Tracee Ellis Ross stars as main character 'Joan'. Picture: Getty

Lupin stars French actor Omar Sy, whose character is based on Arsène Lupin. The series shows the journey of Lupin, who is set to avenge a wealthy family for his fathers death.

Lupin Part 2 | Official trailer | Netflix

Top Boy is a drama set in East London that explores the tensions between two drug gangs. The most recent series of the show takes viewers on a journey all the way to Jamaica, exploring themes such as violence alongside a look into the emotional side of the character's lives.

Drake is an executive producer of the show, which also has many star features, such as Dave, Kano, Ashley Walters, Little Simz and Michael Ward.

Drake is one of the shows executive producers. Picture: Getty

Drake debuts Top Boy trailer at London show

'I May Destroy You' icon Michaela Coel is the writer and lead actress in this sitcom that follows 'awkward' Tracey Gordon and her journey into adulthood.

Emmy winning Michaela Coel is the shows writer and lead character. Picture: Getty

Movies -

Juanita is the story of a mother who leaves her life behind to search for fulfilment. She journeys to Paper Moon, Montana in hope of finding happiness and healing.

Juanita | Official Trailer [HD] | Netflix

This intense film gives an up close look at the relationship of a filmmaker and his girlfriend, whose story he tells in his film.

Zendaya and John David Washington play the two lead characters.

'Malcome and Marie' Netflix trailer

Behind the Music of Malcolm & Marie | Netflix

Been so long stars Michaela Coel who plays Simone, a single mother living in Camden.

The musical is a love story, about Simone's hesitation to open up to a stranger she meets who has a complicated past.

Been So Long | Official Trailer [HD] | Netflix

This horror tells the story of a couple that make an escape from war-stricken South Sudan. The movie is a social commentary and horror combined, as the couple make thrilling discoveries.

HIS HOUSE | Official Trailer | Netflix

Jamie Foxx stars in this action film. A former soldier and a police officer unite to find the source behind a dangerous pill that provides temporary superpowers.

Jamie Foxx stars in Project Power. Picture: Getty