Jamie Foxx Saved A Man From A Burning Car: "I'm Not A Hero"
20 January 2016, 10:39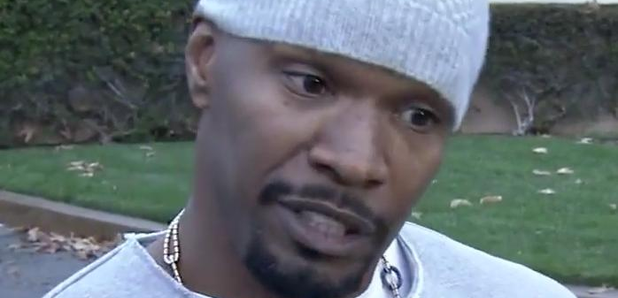 Watch Jamie's interview following the courageous move.
Jamie Foxx has saved a man's life, pulling him out of of a burning car that he had crashed outside of the Oscar-winning actor's home in California.
Brett Kyle hit a draining pipe whilst driving down Foxx's road on Monday and found his car flipping several times. Thankfully, Foxx heard the crash from inside his home and rushed out to help before the wreckage blew up in flames.
In an interview on ABC news following the accident, Foxx described how he used scissors to release Brett from his seatbelt.
"I'm not a hero," Foxx said, "but had to do something."
The crash victim's father held back tears as he said; "It doesn't matter to me who it was, what they do for a living or whatever - just the idea that someone would do that is so much more than I can fathom."