Top Boy: The Ultimate List Of The Cast's Social Media Accounts
14 November 2017, 17:41 | Updated: 14 November 2017, 17:46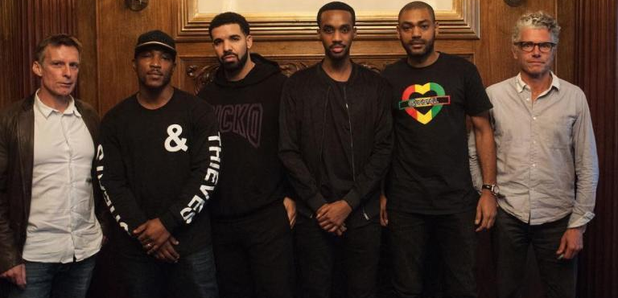 Keep up to date with all the latest Top Boy news via the cast's social media accounts.
Following the announcement that Drake plans to bring back Top Boy, fans are waiting patiently for the popular gritty London crime drama to return to their screens.
Luckily, many of people involved in the highly-anticipated season three of Top Boy are all over Instagram and Twitter.
So while fans wait desperately to discover what Drake has planned for the Netflix-exclusive, add all of your favourites on social media to see what they are doing in real life.
There is likely to be plenty of exclusive information leaked in the run up to Top Boy season three, so keep your eyes peeled.
ASHLEY WALTERS (DUSHANE)
Twitter: @Ashleywalters82
Instagram: ashleywalters82
KANE ROBINSON (SULLY)
Twitter: @Therealkano
Instagram: therealkano
DRAKE (EXECUTIVE PRODUCER)
Twitter: @Drake
Instagram: champagnepapi
FUTURE THE PRINCE (EXECUTIVE PRODUCER)
Twitter: @Futuretheprince
Instagram: futuretheprince
SHONE ROMULUS (DRIS)
Twitter: @Shoneromulus
Instagram: shoneromulus
MALCOLM KAMULETE (RA' NELL)
Twitter: @MalcsLDN
Instagram: mkamulete
SHARON DUNCAN-BREWSTER (LISA)
Twitter: @MalcsLDN
Instagram: shazdb
GIACOMO MANCINI (GEM)
Twitter: @GiacomoMancini8
XAVIEN RUSSELL (MICHAEL)
Twitter: @xavien_russell
CHIEFER APPIAH (NINJA)
Twitter: @ChieferDcypha
Instagram: chieferdycpha
BENEDICT WONG (VINCENT)
Twitter: @Wongrel
Instagram: wongrel
JORDAN BERNARD (HOODLEM)
Twitter: @ActorJB