Top Boy Season 3: Netflix Release Date, Cast, Trailer & Everything You Need To Know
11 September 2019, 15:29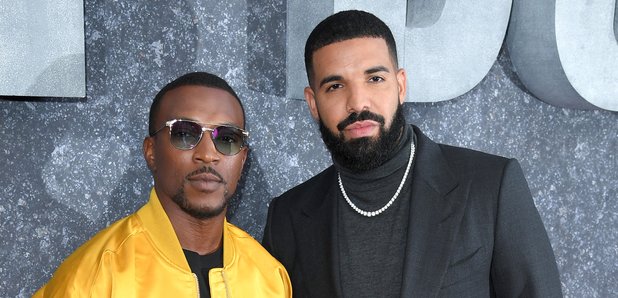 Everything you need to know about the TV show's new season on Netflix; The cast, the air date, Drake, and rumours...
Top Boy season 3 is just around the corner. The hotly-anticipated third instalment of the gritty London drama drops on Netflix on September 13th 2019.
Sprinkled with UK rappers and now Drake, the critically-acclaimed series is returning to TV screens and Netflix for a highly-anticipated new season.
The fictional show, which follows the lives of a group of people caught up in a world of gangs and drugs, has already delivered two popular series.
And after it was announced that Drake had bought the show and is ready to bring it back for a third season, fans are eagerly waiting updates on the status of the cult London TV series.
Here's everything we know about 'Top Boy' season three so far:
Top Boy Season 3 Soundtrack
Just days before the premiere of the show, Drake's OVO Sound announced the release of the official Top Boy soundtrack.
"TOP BOY ( a selection of music inspired by the series ) Available everywhere Friday Sept 13th," reads the caption alongside the album's cover art.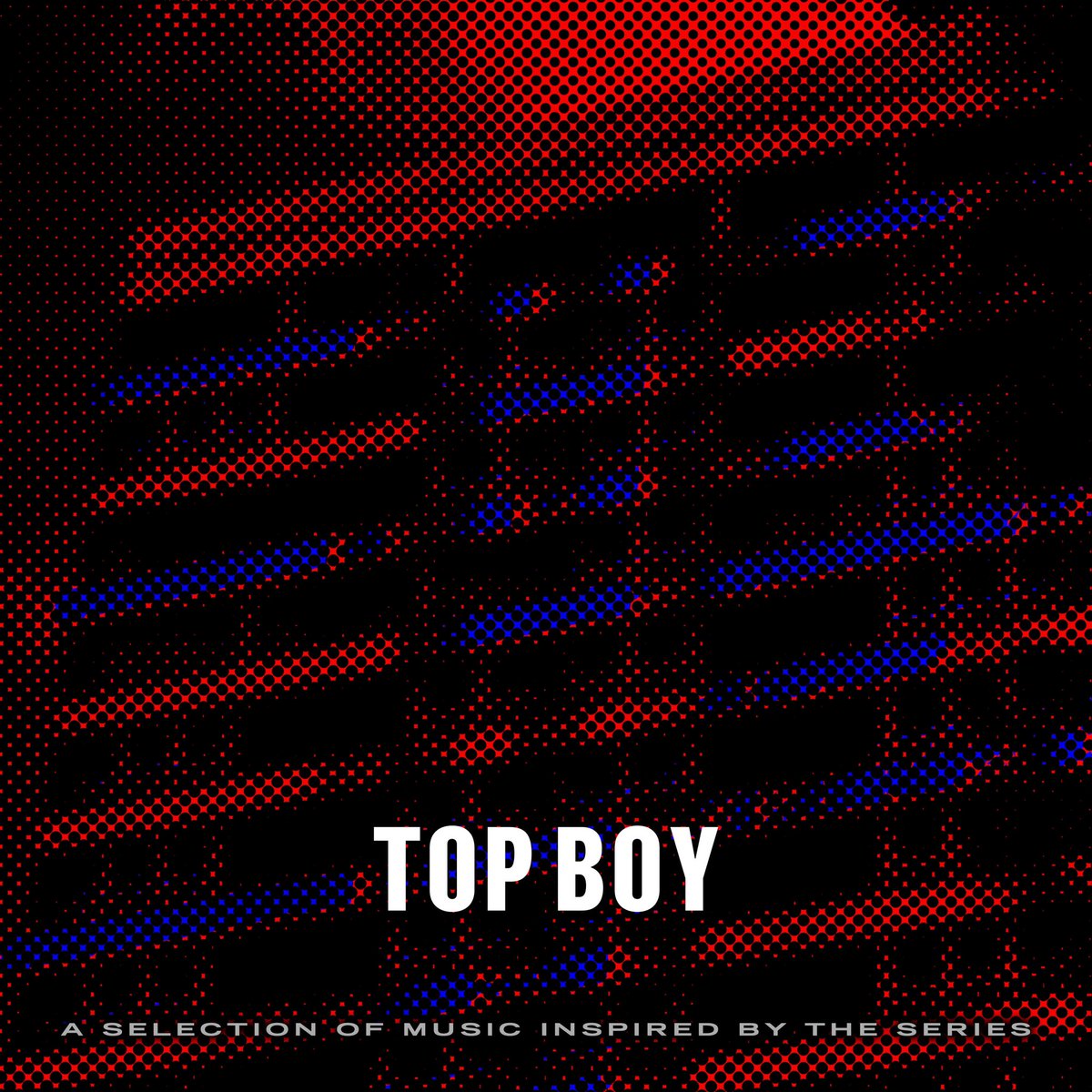 Top Boy Season 3 Trailer
In August 2019, Netflix shared a series of new video previews of the main characters featured in Top Boy S3. Regular stars Ashley Walters and Kano can be seen as Dushane and Sully, while newcomers Dave and Little Simz as Modie and Shelley.
See the thread below.
Everyone wants to be a TOP BOY around here. @TopBoyNetflix, coming this autumn.@AshleyWalters82 as Dushane pic.twitter.com/5zKb5sZIF5

— Netflix UK & Ireland (@NetflixUK) August 5, 2019
During his Assassination Vaction Tour concert at London's O2, Drake revealed the Top Boy season 3 trailer for the first time ever when he played it out across the big screens.
Check it out in full below...
Drake confirmed on Wednesday 8th November that Top Boy will be returning, and congratulated the team that sealed the deal. "The team that made it happen #TopBoy2019", Drizzy wrote in the Instagram announcement.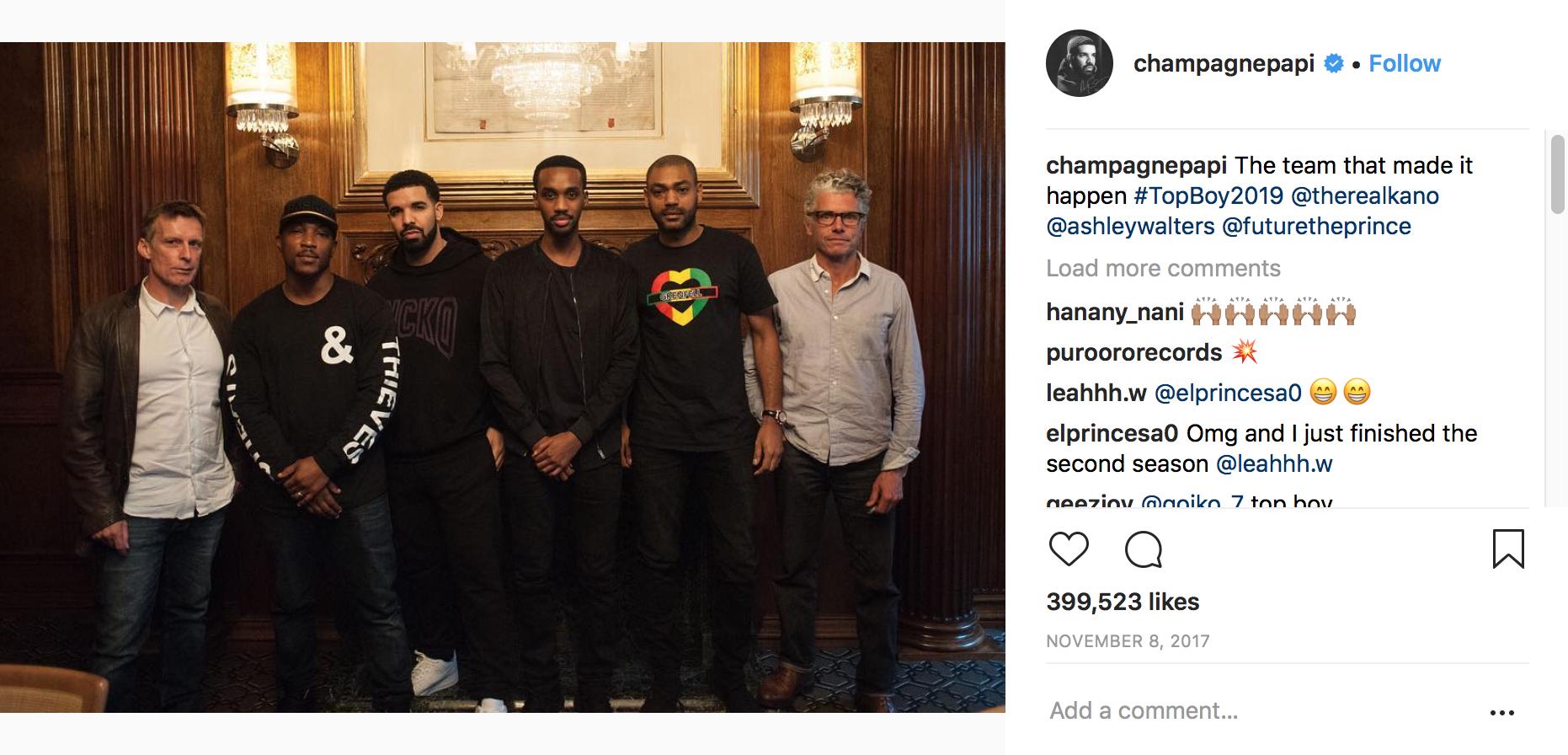 Top Boy Season 3 Cast
Drake is bringing the hotly anticipated season 3 to life after teaming up with Netflix to serve as the show's executive producer.
Viewers should expect appearances from Ashley Walters and Kano, who are expected to reprise their roles as Dushane and Sully respectively.
Additionally, Mercury Prize 2019 nominatees Simbi "Little Simz" Ajikawo and David "Dave" Omoregie, two of the UK's brightest rising rappers, are also starring.
Rising actor Micheal Ward will portray Jamie, appearing alongside fellow new stars Lisa Dwan, Jasmine Jobson, Kadeem Ramsay, Saffron Hocking, Kola Bokinni and Hope Ikpoku.
Top Boy Season 3 Release Date
On Friday 23rd August, it was announced that Top Boy season 3 will be dropping on Netflix on September 13th 2019.
In the run-up to its release, Drizzy revealed why he wants to bring back the series so much. "I was watching it on YouTube and I really became attached to it, I became attached to the characters, the story really drew me in," he said.
"I think there are so many parallels between Toronto and London; obviously we don't have the same accent but we speak the same, so it reminded me of people I grew up with or guys that I know and situations that I've witnessed."
"I just really felt super-connected right away and then it disappeared on me and I was like 'Whoa, wait, what happened?' I had to do my research and I found out it had been ultimately cancelled.
"And I said 'We should try and bring this back, I think the entire UK would appreciate it' and at first it was just for me, I was like 'I need this back' and then I realised how much it meant to so many people."
"I'm running the Fields now | Jamie. TOP BOY launches 13th September," reads the official poster.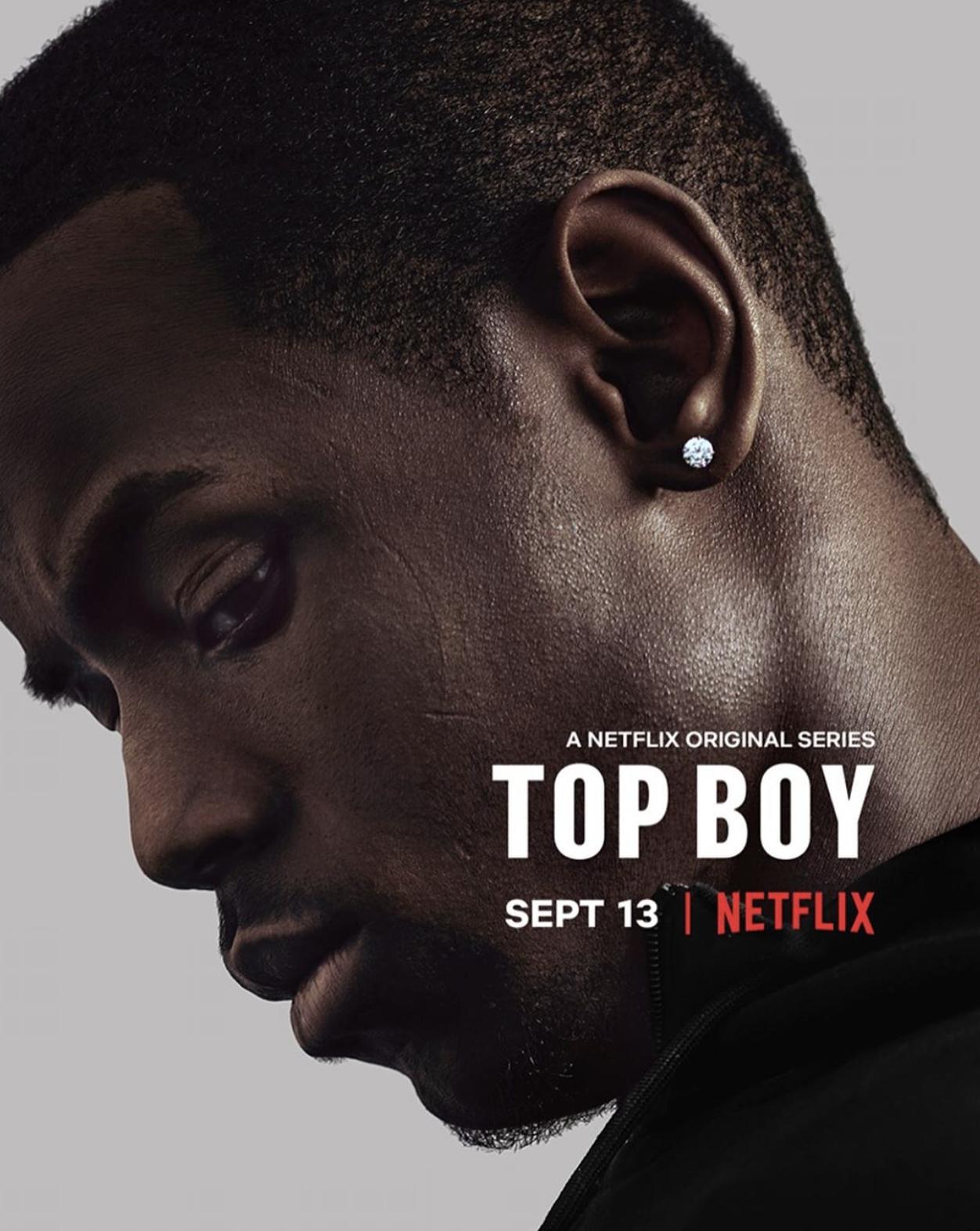 After accepting his BRIT Award for International Male in February 2019, Drake appeared on the screen to thank his UK fans - many of whom peeped that he was wearing a 'Top Boy' hoodie.
The slogan on the hoodie read 'Summer House, Hackney East London, Top Boy', alluding to the new season of the hotly-anticipated show.
PEEP THE HOODIE. Top Boy Season 3 soon come! @Drake #BRITs pic.twitter.com/ZrjUNUh6hk

— Capital XTRA (@CapitalXTRA) 20 February 2019
Earlier that month, Kano took to Instagram to suggest that shooting of Top Boy season 3 had officially wrapped, sharing an image of a small portion of the cast and crew involved.
"F*****ckin' finally!!! This is only 10% (or less) of the team but thanks to absolutely everyone involved in the process, behind and in front of the camera. Time to make history," he wrote.
"PS. Excuse my lack of interaction during the past year or two but I've been grafting, man. Hope to put smiles on all of your faces v.soon."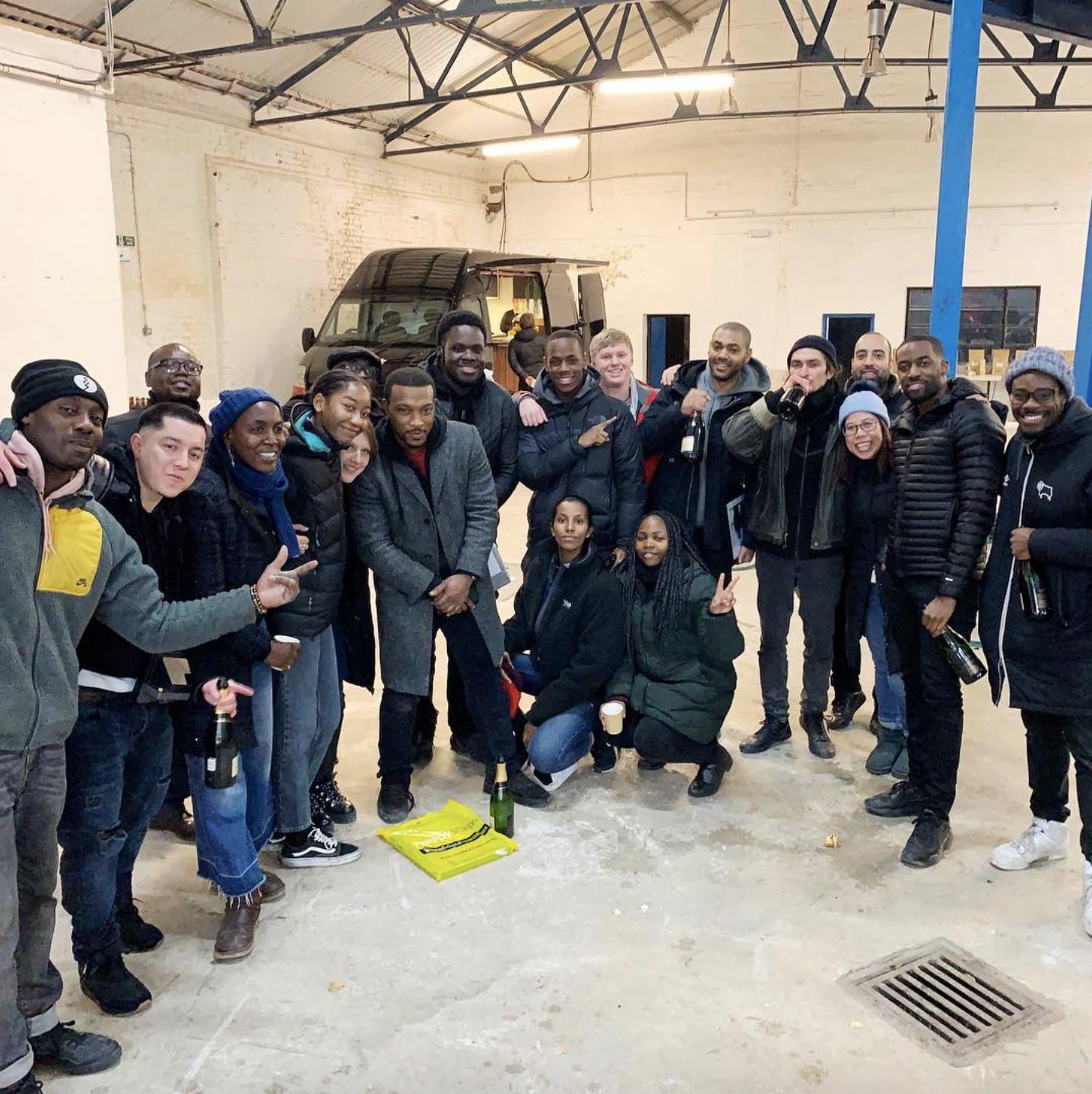 In April 2016, Ashley Walters confirmed that the highly-anticipated third season of 'Top Boy' was "coming soon".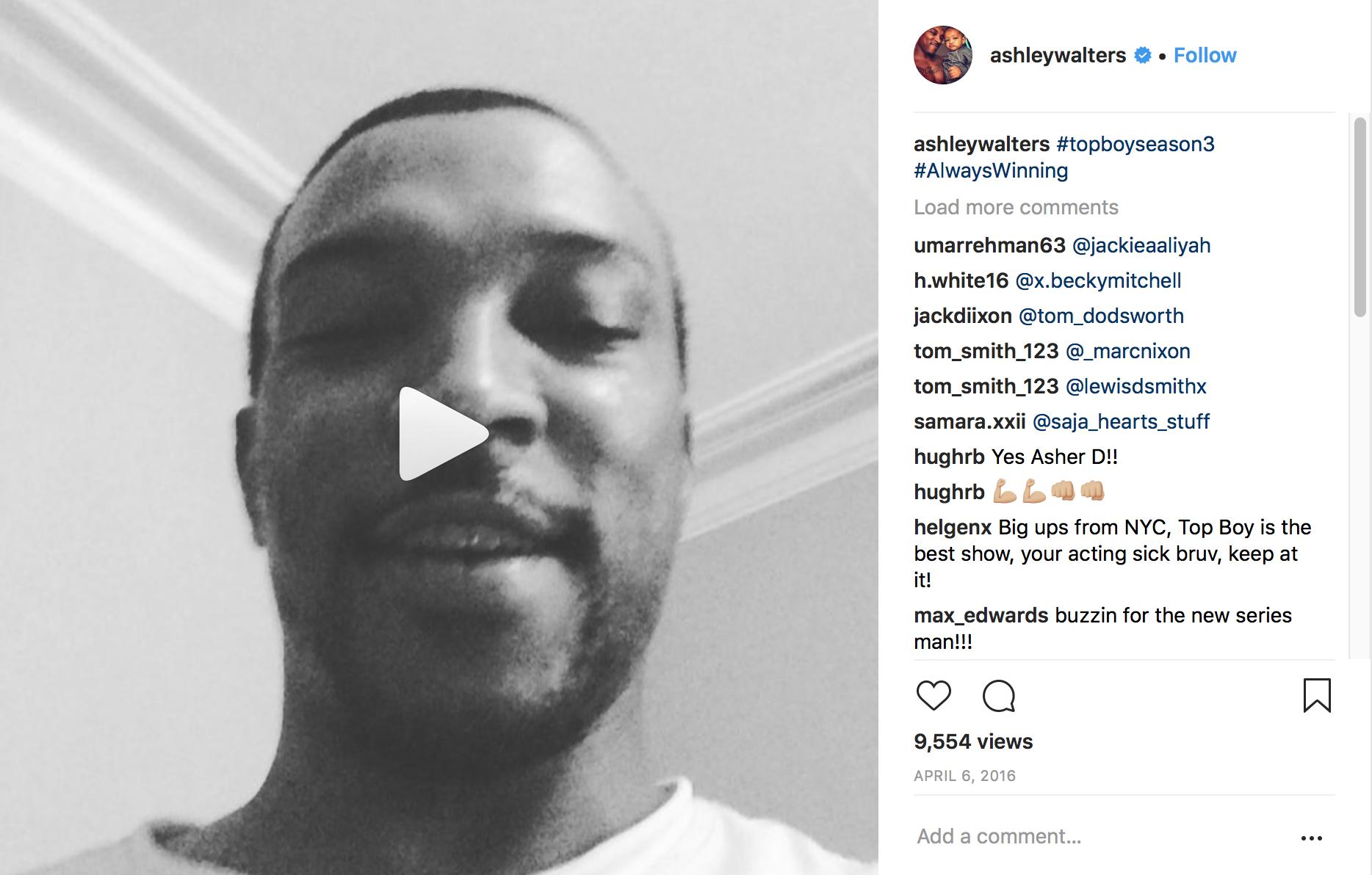 In November 2017, Drake confirmed that Top Boy season 3 will air in 2019, adding that is was "coming soon".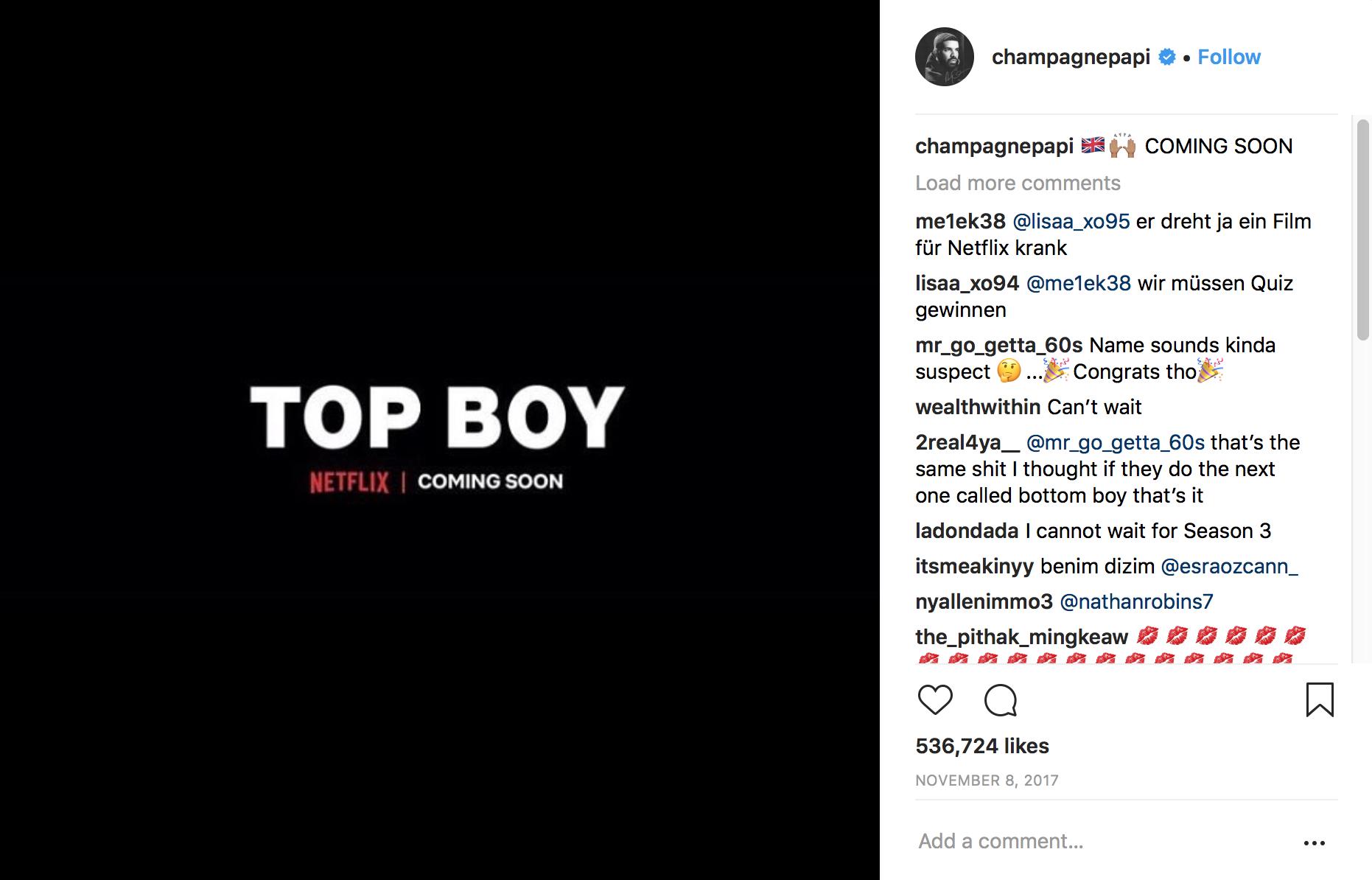 Top Boy Season 3: Drake's Involvement
Drake has made no secret of his love for 'Top Boy', following a series of social media posts about the gritty drama. And in April 2017, it was confirmed that he bought the show from Channel 4 for an undisclosed fee after it was cancelled.
In 2016, Skepta confirmed Drake's interest in the series and shed some light on his involvement. "[Drake and Walters] have been working closely and I've been making sure on the creative direction wave with Drake about the series, just making greatness with it," he said in an interview.
"The whole style what's going on in London, the sound. Everything about it is real, it's an actual thing that actually happened and deserves to be on the TV. It's time."

Top Boy Season 3 Plot
The new episodes pick up as Dushane (Ashley Walters) returns from exile to his home in London to reclaim his throne in the highly lucrative drug market. He teams up with Sully (Kane Robinson), his spiritual brother, partner, and sometime rival who is also returning to the same streets after his own form of exile – prison – comes to an end. Awaiting them both is Jamie, the young, hungry and ruthless gang leader whose ambitions leave no place for Dushane and Sully.
Top Boy Season 3 Details
Speaking to YouTube channel Not For The Radio in 2015, Ashley Walters said: "Drake thought [Top Boy] was proper. This was via text. I was speaking to Future mainly, Drake's manager.
"We were going back and forth. And we were like, 'Put a deal on the table'. Eventually they got in contact and asked, 'What's happening with series three?' I told them Channel 4 had cancelled it.
"They said, 'That's sad, but we're going to do something about it'. Furthermore Drake was like, 'You need to break America'. He wanted to help. We were going into meetings. Top Boy is the sort of brand we knew would sell to Netflix, Amazon. The numbers speak for themselves."

Top Boy Season 3: Where To Watch
According to Radio Times, Netflix UK are planning to air 'Top Boy' season three as well as a follow-up season, which previously aired on Channel 4 between 2011 and 2013.
Season one and two are currently available to stream on Netflix UK.