Top Boy recap: Here's what happened in seasons one and two of the Netflix show
12 September 2019, 15:04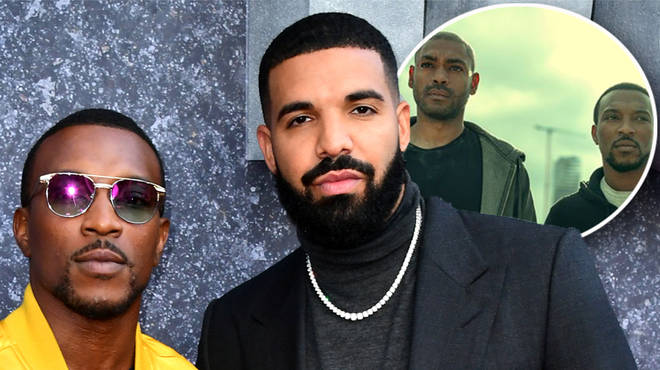 Ahead of the Netflix launch of Top Boy season 3, we take a look at what happened in the previous two series of the show to get you up to speed.
After a five-year hiatus, gritty London drama Top Boy is *finally* returning to our lives for a third instalment.
The reboot, set for the most part in Hackney, still stars actor Ashley Walters as Dushane and Kane Robinson as Sully, but there are some new additions to the cast.
Drake bought the rights to the show, which was cancelled by Channel 4 in 2013, and the new season of Top Boy will be available on Netflix.
Ahead of the launch of the reboot, we take a look at what went on in the first two seasons, to get you up to speed.
What is Top Boy about?
Top Boy is set on a housing estate in East London, and follows the lives of various youths who deal drugs - and find themselves caught up in all kinds of trouble.
Top Boy season 1 recap
Actor Ashley Walters stars as drug dealer Dushane, alongside Kano's character Sully, who is also a dealer in the show.
Trying to succeed in becoming the 'top boy', Dushane and Sully go head-to-head with others shifting drugs on the streets of Hackney, and are forced to make a lot of hard decisions.
Season one also explored the story of Ra'Nell (played by Malcolm Kamulet), whose mother was recovering from mental illness.
Top Boy season 2 recap
Sully turns on Dushane, as the friends become rivals and try to outdo each other with their business.
The police also uncover a body, which means Dushane has to deal with the fallout.
Meanwhile, Ra'Nell's mum is focusing on rebuilding her life, while her son gets involved with Gem to help combat a fresh threat.
Season two of Top Boy also saw the introduction of new character Jason, an abused youth who tries to negotiate a life of violence and corruption.
When is Top Boy season 3 on Netflix?
The new series of Top Boy drops on the streaming site on Friday 13 September, 2019.
All eight episodes will be released in one go - so you can binge-watch over the weekend.
Despite shifting channels, season 3 picks up where season 2 left off; Dushane returns from exile and attempts to reclaim his status in the drug market. Sully also returns from a stint in prison and rejoins Dushane.
Of course, things won't be that easy, and the pair will have to deal with new obstacles as they return to their London homes.