Capital XTRA Breakfast: Riding out for Make Some Noise - All the details and how to support
5 October 2023, 10:20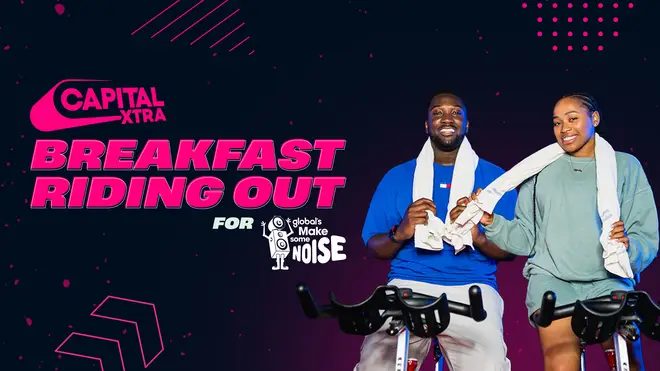 Robert Bruce and Shayna Marie are gearing up for the ultimate charity cycle challenge.
Capital XTRA needs your help to raise money for our charity, Global's Make Some Noise.
This is the 10th appeal of changing lives and we are  taking a look back at some of the amazing charities that with your help, we have been able to support. Together, with you, we have been here for those who need it most.
We have been here tackling issues such as mental health, food poverty, domestic abuse, homelessness and loneliness. Here for people living with life limiting illnesses, bereavement and disabilities.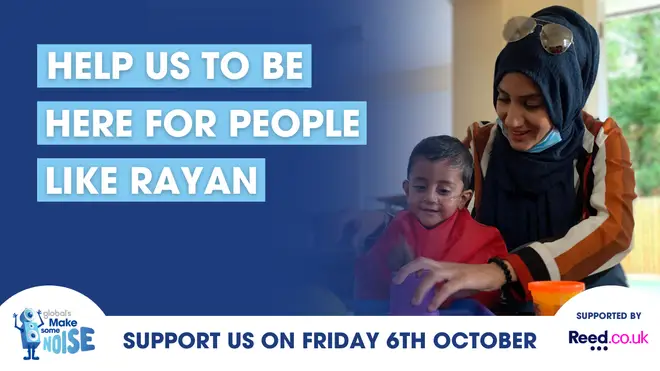 For 2023, our Capital XTRA breakfast presenters Robert Bruce and Shayna Marie will be riding out for Global's Make Some Noise!
The pair will be riding exersise bikes for 24 hours between them, non-stop - all day and night between 9am Thursday 5th October till 9am Friday 6th October.
You can watch the full thing on Global Player as they struggle through the 24 hours.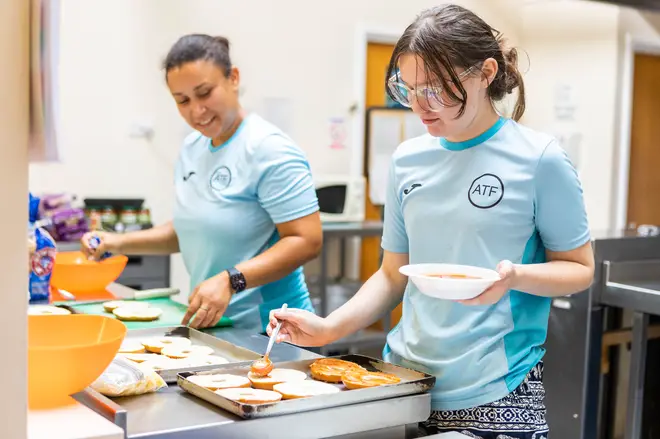 You can donate by text: To donate £10, £20 OR £30 Text XTRA10 , XTRA20 or XTRA30 TO 70766.
100% of your donation will go to Global's Make Some Noise. If you're under 16, please ask the bill payer's permission first. Standard network charges may apply.
Ts&Cs are at makesomenoise.com
You can also ask your smart speaker this: Alexa, ask Global Player to send me a link to donate to Capital Xtra's Charity.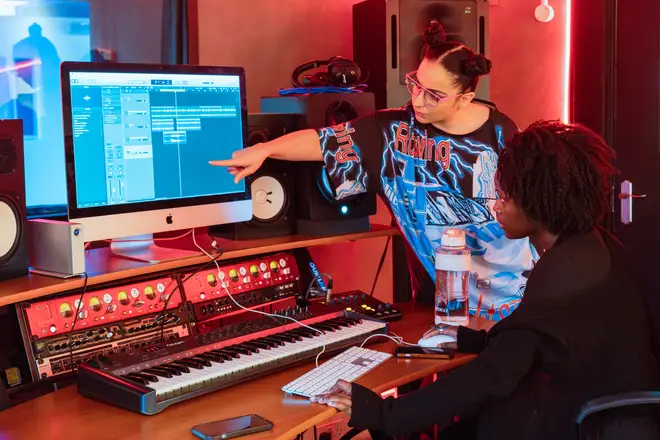 By donating to Global's Make Some Noise, you can help small charities be there to change people's lives in your community and across the UK.
Here's how you can donate to make a big difference to small charities.
£5 could buy two essential, hot, nutritious meals for people facing food poverty
£15 could pay for a call to a suicide prevention listening service, saving someone's life in their darkest hour
£20 could buy a sleeping bag for someone facing homelessness and sleeping on the streets
£35 could pay for a 1:1 family support session for a family facing childhood cancer
£50 could buy bedding, pillows and a duvet for a vulnerable child living in poverty, who has no safe bed of their own