DMX posthumous album 'Exodus': release date, tracklist, songs, features & more
26 May 2021, 16:45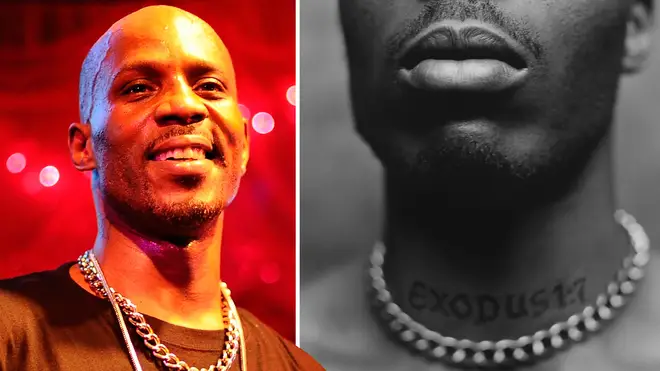 Swizz Beatz has unveiled the tracklist and trailer for DMX's 'Exodus' album, set to be released this month.
A new album by the late rapper DMX, who died on Friday 9th April, will be released later this month.
DMX passed away last month at age of 50 after being hospitalised following a heart attack. "Earl was a warrior who fought till the very end," his family said in a statement.
"He loved his family with all of his heart and we cherish the times we spent with him. Earl's music inspired countless fans across the world and his iconic legacy will live on forever," DMX's family added.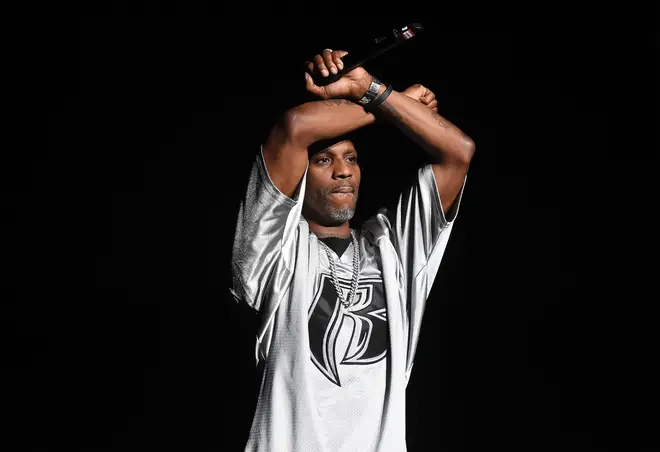 The posthumous album will consist of new material produced by American record producer and close friend to DMX, Swizz Beatz, who reportedly held a listening party over Zoom for a group of DJs across the world ahead of the album's release.
The new album, tilted 'Exodus', is the first DMX album since his 2012 album Undisputed and will be his eighth overall.
Here's everything we know about 'Exodus' so far.
When will DMX's new album be released?

DMX's new posthumous album 'Exodus' is set to be released on Friday 28th May.

The album is named after the rapper's four-year-old son, Exodus Simmons, and will be released via Def Jam.

On Monday (May 10), DMX's estate announced the album on his Instagram page.

A black and white photo of DMX's neck tattoo 'Exodus' was shared, presumably being the cover artwork for the upcoming project.

The post's caption read: "5/28 THE LEGACY CONTINUES.. #EXODUSALBUM".

What is the tracklist for DMX's 'Exodus' album?

1. "That's My Dog" (feat. The LOX & Swizz Beatz

2. "Bath Salts" (feat. Jay-Z & Nas)

3. "Dog's Out" (feat. Lil Wayne & Swizz Beatz)

4. "Money Money Money" (feat. Moneybagg Yo)

5. "Hold Me Down" (feat. Alicia Keys)

6. "Skyscrapers" (feat. Bono)

7. "Male Stick Up Skit" (feat. Cross, Infrared & Icepick)

8. "Hood Blues" (feat. Westside Gunn, Benny The Butcher & Conway)

9. "Walking In The Rain" (feat. Nas, Exodus Simmons & Mr. Porter)

10. "Take Control" (feat. Snoop Dogg)

11. "Exodus Skit"

12. "Letter To My Son (Call Your Father)" (feat. Usher & Brian King Joseph)

13. "Prayer"

DMX's 'Exodus' album tracklist.

Picture: Instagram/@swizzbeatz

Who will feature on DMX's new album?

American Producer Swizz Beatz will be producing DMX's posthumous album.

The album will include features from; JAY-Z, Nas, Snoop Dogg, The LOX, Alicia Keys, Lil Wayne, Denaun Porter, Infrared & Cross, Westside Gunn, Benny The Butcher, Conway The Machine, Bono, Moneybagg Yo, and more.

In an interview with Zane Lowe on Apple Music 1, Swizz Beatz explained why there are so many features on DMX's 'Exodus' album.

He told the host: "The only tribute was the Moneybagg track," revealing Moneybagg Yo's "Money Money Money" was made posthumously.

Swizz continued: "Everything else X was present and happy for. We had a conversation, and I told him, I said, yo, I know you don't like a lot of features, but I think it's time that people should see that other people love you as well and you're respected by serious, serious artists."

"Although you're humble, although you don't really have features, let's have fun with it, come out the gate," he added.

"Then the next album, we can get back to how you want to do it, but let's have some fun."

Swizz Beatz and DMX were close friends. Picture: Getty

Beatz went on to explain: "Let's give them something they can't expect. They're not expecting you and Bono. They're not expecting you and Alicia. They're not expecting you and Griselda. They're not expecting you, Jay, and Nas on one track. You know what I'm saying?"

"They never expected an Usher with "Letter To My Son, Call Your Father," You know?"

Speaking of how X felt about his upcoming project, Beatz said: "He just loved the idea of it, but he was a little sneaky about it because in his mind, he loved that he was able to work with them," continues Swizz.

"On the other hand, he figured out it was less work for him. He really loved it. He was like, oh, I only got to do three verses? Okay, tell Lil' Wayne let's go. So that was the good, the good part, man." 

Swizz Beatz refers to DMX as his "brother". Picture: Getty

In a previous Rolling Stone interview, Beatz said, "My brother X was one of the most pure and rare souls I've ever met. He lived his life dedicated to his family and music."

"Most of all, he was generous with his giving and loved his fans beyond measure. This album, X couldn't wait for his fans all around the world to hear and show just how much he valued each and every single person that has supported him unconditionally."

The two rappers met when DMX was in his early 20s and Swizz Beatz was 16. The pair collaborated on one of DMX's hottest tracks, 'Ruff Ryders' Anthem'.

Swizz Beatz recently recalled the beginnings of their friendship during an interview with Hot 97, saying, "The relationship with DMX started with me stealing a radio off a bus that he dared me to do."

"We was in Yonkers walking… He was like, 'You cool, but do you got any heart?'" he told the New York radio station.

What is the trailer for DMX's album 'Exodus'?

On Monday (May 24) Swizz Beatz took to Instagram to share an. epic trailer for DMX's upcoming album 'Exodus'.

The trailer itself does not reveal much about the music, but it does foreshadows an explosive return to the days when the Ruff Ryders movement was to hottest thing in the hip-hop scene.

Watch the trailer below.

What songs are on DMX's new album?

The tracklist for 'Exodus' consists of thirteen tracks and features appearances from Snoop Dogg, Jay-Z, Nas, The LOX, Lil Wayne, Moneybagg Yo, Griselda, Usher, Alicia Keys, and more.

According to Page Six, Swizz Beatz played the album for DMX's eldest son for sign off before its release.

The tracklist for 'Exodus' consists of thirteen tracks.

Picture: Instagram/@dmx

"He gives the street side he is known for, but also shows his side with God," a source told the publication.

"He embraces his age and you can tell he was in a good space and was having fun."