Where did DMX grow up? Early life, childhood, career timeline & more
28 April 2021, 11:02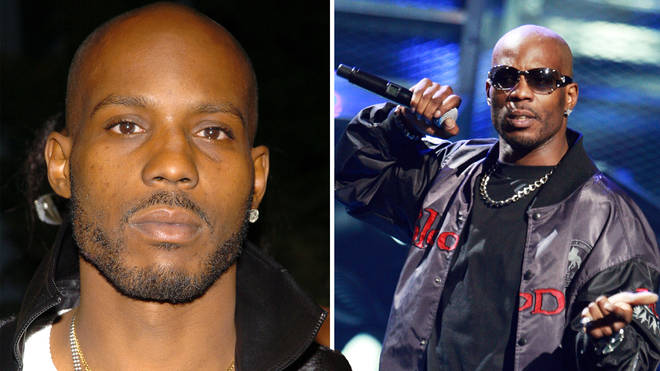 The New York rapper rose to stardom in the late '90s and has now left behind a powerful legacy.
DMX will always be a legend, well-renowned for his powerful impact on hip-hop/rap music and culture.
The rapper passed away on Friday (Apr 9) subsequent of a heart attack, which took place the week prior to his death (Apr 2).
While we have remembered DMX for his music, and his legacy, we want to take it back to the beginning of DMX's early life and the beginnings of his career.
Where did DMX grow up? What was his early life like?

DMX was born Earl Simmons on December 18, 1970, in Baltimore, Maryland.

He was the son of 19-year-old Arnett Simmons and 18-year-old Joe Barker. Simmons father moved to Philadelphia and was absent from his life.

DMX went attended school in New York. Picture: Getty

He was also known as 'Dark Man X' amongst his people in the School Street Projects of Yonkers, New York.

Simmons attended Yonkers Middle High School as a freshman and was the second-fastest on the track and field varsity team.

Despite his five sisters, DMX was a lonely boy, calling on his friends for brotherhood.

The future-rap star hung out on the streets of his neighbourhood, to chill with his guys and entertain himself.

DMX rose to fame in the 1990s, releasing his first album 'It's Dark and Hell Is Hot' in 1998. Picture: Getty

While he did not have the easiest childhood due to poverty and experiencing abuse in his household, he made sure that he followed his dreams.

From his struggles, DMX gained inner strength and he details overcoming pain and hurt in his candid lyrics about how he was raised in his lyrics.

DMX evidently loved dogs and even got one of his pet dogs names' tattooed on his neck. Picture: Getty

In his solitude, DMX befriended dogs and developed a close bond with them.

The soon-to-be rapper got the name of his former pet, Boomer, tattooed on his back after the dog was killed after being struck by a car.

DMX promoted his love for dogs in everything he did, whether it was his lyrics, his signature barking ad lib or imagery, especially in his smash debut single "Get At Me Dog."

What was DMX's career?

DMX was an American rapper songwriter, and actor. The rapper thrived the most in his career during the late 90's to early 00's.

DMX got his start in the music industry at age 14, in 1984, when he beatboxed for Ready Ron.

He then started producing and selling his own mixtapes on street corners.

In 1992, DMX signed deal with Columbia Records and released his promotional single "Born Loser".

DMX appears on MTV TRL in the MTV Times Square Studios in New York City in 2003. Picture: Getty

DMX then went onto sign a deal with hip-hop collective and record label Ruff Ryders/Def Jam Records in 1997.

The fresh-to-the-game star then released debut album It's Dark and Hell is Hot in 1998, along with the release of his smash hit single "Get At Me Dog".

In 1999, DMX released his second album, Flesh of My Flesh, Blood of My Blood.

He released his third and best-selling album' ... And Then There Was X' on December 21, 1999.

DMX attends the New York Premiere of "Never Die Alone" on March 24, 2004. Picture: Getty

DMX continued his run with 2001's The Great Depression and then 2003's Grand Champ, which both worked their way into the charts.

In 2003, he published a book of his memoirs titled, E.A.R.L.: The Autobiography of DMX.

DMX signed to Columbia Records in January 2006 and released his album 'Year of the Dog... Again' that same year.

In 2006, he starred in the reality television series DMX: Soul of a Man.

In 2012, DMX released his seventh album Undisputed, and followed up with his

Seven Arts released DMX's eighth album Redemption of the Beast in 2015.

DMX performed at the HOT 97 Summer Jam in 2017. Picture: Getty

DMX was featured in films such as Belly, Romeo Must Die, Exit Wounds, Boricua's Bond, Backstage, Cradle 2 the Grave, Last Hour and more.

He built a legacy with his skills, crafts and ability to influence and shape the music scene, which will never be forgotten.

R.I.P DMX