Are Drake and 21 Savage touring the UK and Europe in 2024?
13 September 2023, 12:14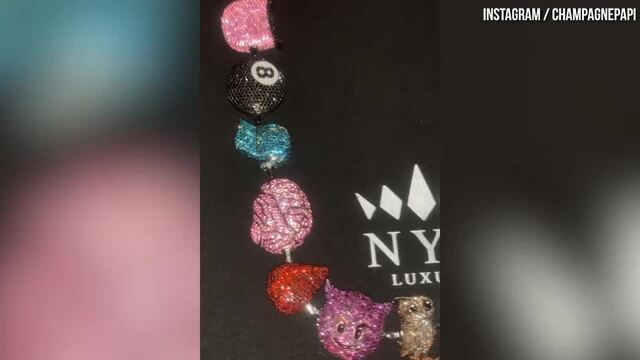 Drake shows off his bling on Instagram
Is Drake going to tour the UK and Europe in 2024? How much are Drake tickets? Here's all we know!
Many rumours have been circulating around Drake and 21 Savage bringing their tour to the UK and Europe as they are currently touring across North America.
The rappers released 'Her Loss' last year to critical acclaim, and are both performing songs old and new to thousands across the US.
So, will Drake and 21 Savage bring their 'It's All a Blur' tour to the UK? Here's everything we know.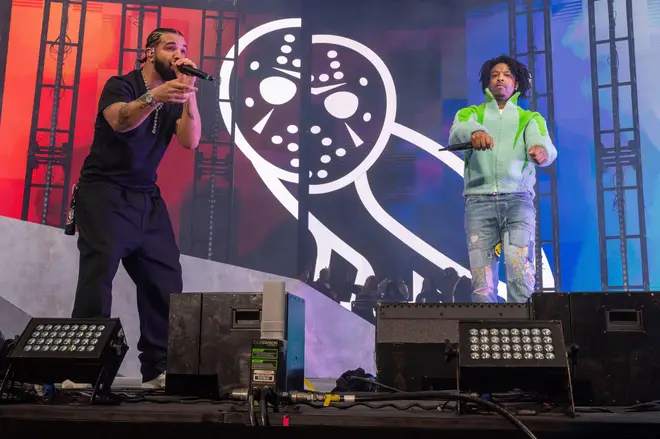 Will Drake and 21 Savage be going on tour across the UK and Europe?

So far, nothing has been confirmed if Drake and 21 Savage will be touring across the UK and Europe.

Currently, the pair are embarking on a four-month tour hitting stadiums in North America, and there has been no word on international dates.

However, this hasn't stopped fans from speculating whether or not the pair will be crossing over the Atlantic to tour.

Drake needs to hurry up and announce his UK tour dates. This is no longer a joke 😩

— Adalia (@adealerr) April 12, 2023

Drake is set to release his latest studio album 'For All The Dogs' on September 22, 2023, and announced the news via Instagram.

This again has fuelled speculation over whether or not Drizzy will take his tour overseas.

What are the dates and where can I get tickets?

So far, Drake and 21 Savage have not announced dates for a UK and Europe leg for their 'It's All a Blur Tour'.

If anything changes, this page will be updated accordingly.

Fans are hoping Drake and 21 Savage take their tour to the UK. Picture: Getty

How much are Drake tickets?

According to Live Nation, the average price for Drake tickets is around $300. Some tickets can be bought for as low as $180, with some VIP and premium tickets nearing the thousands of dollars.

Because no Drake UK tour has been confirmed, we can only speculate that the ticket prices will be around the same.

Drake is set to release his new 'For All The Dogs' album.

Picture: Getty Images / OVO

What is the setlist for the 'It's All a Blur' tour?

This was the setlist that the pair performed at their stop in Chicago, Illinois:

Drake

Look What You've Done
Marvin's Room
Say Something (Timberland cover)
Shot for Me
Can I
Feel No Ways
Jaded
Jungle
Over
Headlines
The Motto
HYFR (Hell Ya F****** Right)
Started From the Bottom
Energy
Know Yourself
Nonstop
SICKO MODE (Travis Scott cover)
Way 2 Sexy
BackOutsideBoyz
Jumbotron S*** Poppin
Laugh Now Cry Later
God's Plan
Child's Play
Wait for U (Future cover)
In My Feelings
Nice for What
Controlla
Too Good
Find Your Love
Fountains
Work (Rihanna cover)
One Dance
Calling My Name
Massive
Sticky
Search & Rescue

21 Savage

Red Opps
Don't Come Out the House (Metro Boomin cover)
10 Freaky Girls (Metro Boomin cover)
Who Want Smoke?? (Nardo Wick cover)
Peaches and Eggplants (Young Nudy cover)
rockstar (Post Malone cover)
a lot
No Heart
X
Runnin
Mr. Right Now
Bank Account

Drake and 21 Savage

Knife Talk
On BS
Spin Bout U
Jimmy Cooks
Rich Flex

Encore

Drake and 21 Savage on tour together. Picture: Getty