Who are DMX's children? Names and ages revealed
13 April 2021, 17:41 | Updated: 14 April 2021, 16:06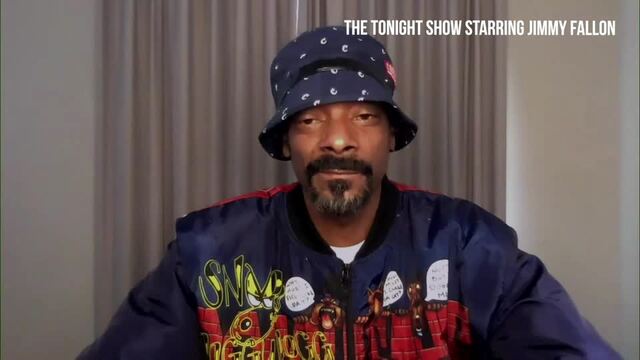 Snoop Dogg Shares the Story of When He First Met DMX
DMX reportedly has 15 children. Here's everything we know about the rapper's kids.
The beloved rapper and hip-hop legend, DMX, sadly passed away at the age of 50 last Friday (Apr 9).
DMX was rushed to the hospital after suffering a heart attack at his home on April 2. The rapper was taken to the Intensive Care Unit at White Plains hospital in New York.
The following week, DMX's family confirmed that he had passed away one week after his admission.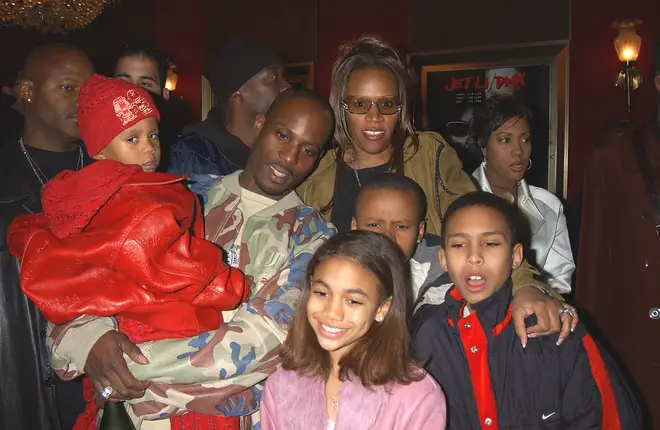 In a statement, the family said: "We are deeply saddened to announce today that our loved one, DMX, birth name of Earl Simmons, passed away at 50 years old at White Plains Hospital with his family by his side after being placed on life support for the past few days".
DMX will be undoubtedly be missed, but he has left a wonderful legacy in his impact on the culture, his music and his children.
But who are DMX's children? And how many does he have?
Xavier Simmons

DMX and his ex-wife Tashera Simmons were married from 1999-2014.

The pair welcomed four children together — three sons and one daughter.

The former couple's eldest child is Xavier Simmons, who is roughly 28 years old. The couple welcomed their son before they were married.

Xavier's Instagram account is @xaviersimmons92.

Tacoma Simmons

Tacoma Simmons is DMX and Tashera Simmons' second child. He is 21-years-old. He describes himself as a "musical composer", according to his Instagram.

In the fall of 2019, Tacoma began college. In the photo with his mother above, he is seen wearing a T-shirt that reads Whittier College.

Tacoma's Instagram account is private. His account handle is @tacomasimmons

Sean Simmons

DMX and Tashera's third child together is their son Sean Simmons. He is roughly about 18 years old.

While Sean's Instagram account is private, his account handle is @s_simmons49.

In the post above, Tashera celebrated Sean's birthday on June 10, 2020..

Sasha

DMX and Patricia Trejo welcomed their daughter Sasha. She is roughly 19-years-old.

Sasha payed tribute to her father on Twitter, following his death.

She wrote "nothing will ever explain how i feel, how this all feels. my twin, i love you. there's always been so many misconceptions about who the f**k you were but that didn't matter because i knew who the f**k you were. eternally greatful to have had you. i love you forever dad."

Sasha's Instagram account handle is @sashha.xo

Praise Mary Ella Simmons

DMX and Tashera's welcomed their fourth child Praise Mary Ella Simmons.

Praise is 16 years old and, like two of her older brothers, has limited social media, including a private Instagram account.

However, her mother Tashera has shared photos of her on her Instagram account.

Sonovah Junior

DMX welcomed his daughter, Sonovah Junior. into the world outside of his marriage to Tashera.

She is 12-years-old. Sonovah has released a song entitled "I Hate Zoom" and continues to wow her fans with her cute photos on Instagram.

Her mother seemingly runs her social media accounts. Sonovah's Instagram account is @sonovah_junior

Aaliyah

DMX on stage with daughter Aaliyah during his performance at Revolution on July 6, 2012 in Florida. Picture: Getty

In 2011, DMX welcomed his baby girl Aaliyah, who is roughly 10-years-old now.

In August of that year, the rapper revealed the special story behind her name.

"It's my newest baby and I named her after Aaliyah because that's how special she was to me."

DMX's daughter is named after the singer Aaliyah, who tragically died in an airplane crash in August 2001.

DMX and Aaliyah collaborated together on several projects.

Exodus

DMX and his fiancée Desiree Lindstrom welcomed their son Exodus.

Exodus is DMX's 15th child. He is roughly five years old, and the 15th child of DMX.

DMX and Lindstrom got engaged on their son's birthday in 2019.

DMX has two children with Yadira Borrego

DMX also shares two children with his ex girlfriend Yadira Borrego. The ex couple's son is 11 years old, but their daughter's age is not publicly known.

Yadira shared a touching post of her young ones with their father following his hospitalisation.

One photo featured DMX on stage with his two kids while performing in 2019 in Fort Lauderdale.

DMX has one child with Monique Wayne

In 2004, it was revealed that DMX fathered a child with Monique Wayne through DNA test results.

The child was conceived while DMX was married to Tashera Simmons.

The identity of their child is still not publicly known.

However, in 2008 four years after the youngster's birth, the rapper was ordered to pay Monique $1.5 million, per the New York Post.

DMX reportedly has other children

DMX and Tashera Simmons appeared on VH1 series Couple's Therapy in 2012.

The pair spoke openly about his numerous extra-marital affairs during their 15-year marriage.

Tashera also spoke out in an interview with Essence, revealing that DMX had a number of children out of the wedlock.

DMX's other children identities remain unknown.