DMX's daughter Sasha shares heartbreaking tribute post following his death
13 April 2021, 14:28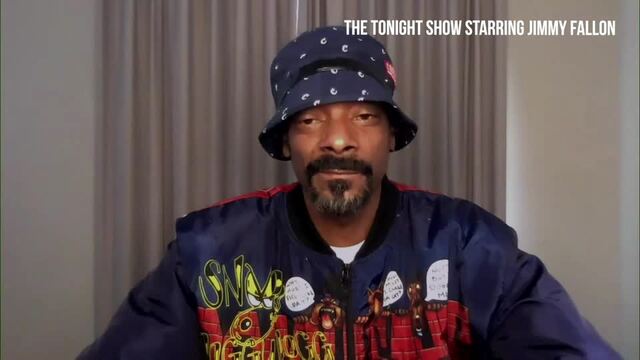 Snoop Dogg Shares the Story of When He First Met DMX
DMX's daughter, Sasha, has payed tribute to her father in a touching post on social media.
DMX's daughter, Sasha Simmons, has shared a touching tribute post following her father's death on Friday (Apr 9).
The 50-year-old rapper sadly passed away following a week spent in critical care at the White Plains hospital in New York.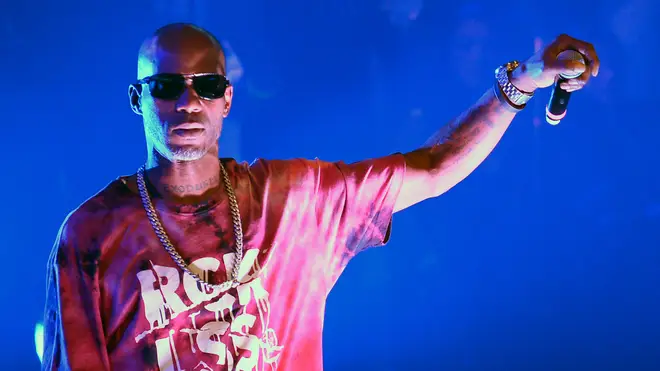 DMX died subsequent of suffering. a heart attack from a reported alleged drug overdose. The rapper was in ICU, where he entered a coma for seven days. 
While the rapper's family have asked for privacy during this tough time, they have as they grieve the passing of the legendary artist.
DMX's ex-wife Tashera Simmons shared an emotional tribute post over the weekend.
Now, his daughter Sasha, with whom he shared a great relationship over the years, has paid tribute to her father.
Sasha is X's daughter with former partner Patricia Trejo.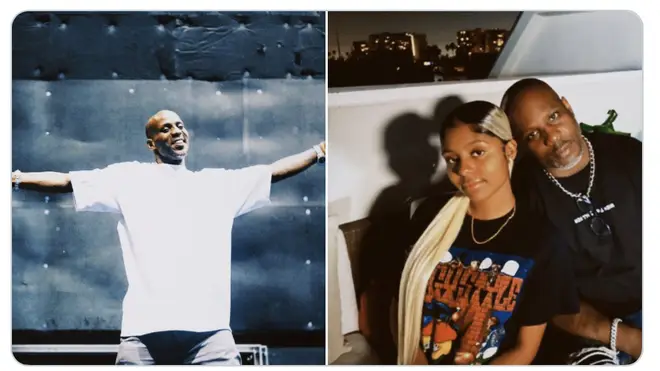 On Sunday (Apr 11) Sasha took to Twitter to share an emotional tribute to her father.
"Nothing will ever explain how i feel, how this all feels," she wrote on Twitter, alongside two photos of her father – one with her with him.
Sasha continued: "My twin, i love you. there's always been so many misconceptions about who the f**k you were but that didn't matter because i knew who the f**k you were."
"eternally greatful [sic] to have had you. i love you forever dad." she added.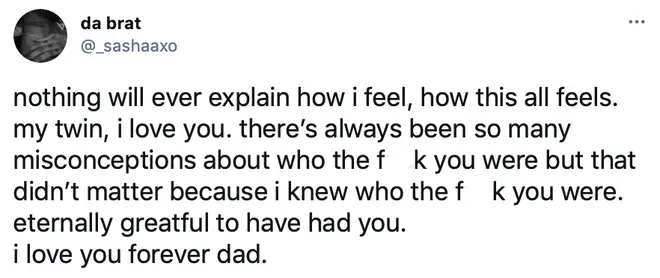 Many celebrities, fans and family of DMX continue to share their favourite memories with the rapper, and celebrate his life.
Snoop Dogg, Missy Elliot, Eve, Swizz Beatz, T.I and more music icons have paid tribute to the hip-hop legend on social media.
We're sending our love to DMX's family and loved ones. R.I.P, DMX.