Who Is TrapMoneyBenny In Drake's Song 'In My Feelings'?
12 July 2018, 21:48 | Updated: 12 July 2018, 21:49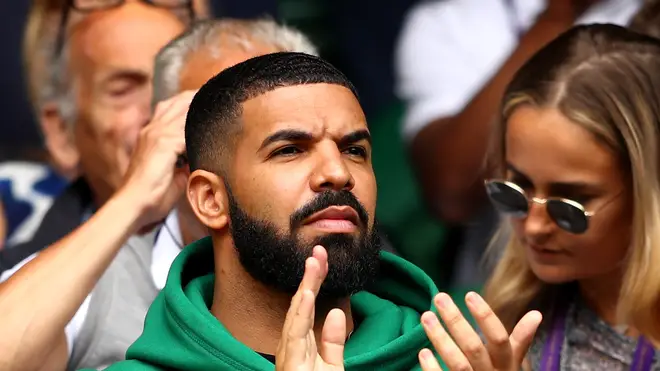 Who is the person that has Drake in his feelings?
Drake often includes a series of indirect and subliminal messages throughout his music and his latest hit single 'In My Feelings' is no different.
After discovering the real identity of Kiki on his fifth album 'Scorpion', fans have been attempting to find out the identity of someone named TrapMoneyBenny on the catchy single.
"Trap, TrapMoneyBenny, This sh*t got me in my feelings, Gotta be real with it, yup," he raps over the bouncy New Orleans-inspired beat.
Based on his lyrics, the OVO rapper seems inspired to open up about his feelings by TrapMoneyBenny.
But who is this person? And why is Drake opening up so much about his love life on the song?
It turns out, TrapMoneyBenny is actually a the name of the producer of the song, who has also collaborated with artists such as in the past including Chief Keef, 21 Savage and Gucci Mane.
According to an interview with Fader, this is the first collaboration between TrapMoneyBenny and Drake.
"I did kind of like the "meat and potatoes" of the beat: the melody, and most of the drums," he told the publication.
"40 and BlaqNmilD are the other producers on it, and did a hell of a job with it. They really kind of flipped it and went crazy. They did the samples and gave it that super New Orleans bounce feel."
The song is set be the latest hits single from Drake's platinum-selling album 'Scorpion', following 'God's Plan', 'Nice For What' and 'I'm Upset'.
'In My Feelings' has also inspired a viral dance challenge that now includes versions by a number of celebrities, including Drake himself.
Drake recently surprised fans by performing the single on stage at London's Wireless Festival in Finsbury Park.
The Canadian rapper headlined the annual music festival after DJ Khaled pulled out due to travel issues.