Who Is 'KeKe' In Drake's Song 'In My Feelings?'
3 September 2018, 10:02 | Updated: 3 September 2018, 10:06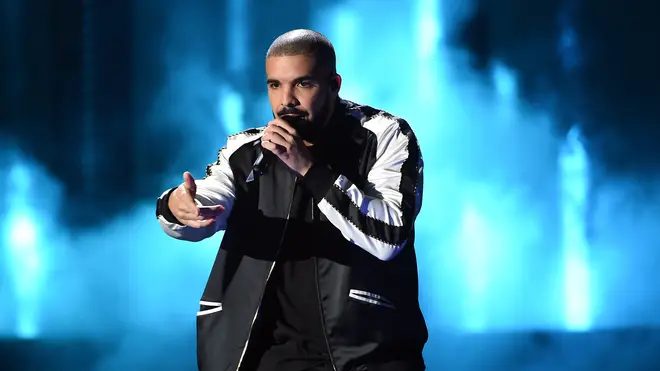 Does she love him? Is she riding?
Drake is known to many as the King of Indirects and Subliminal Messaging (we all know who 'Jaded' is really about, Driz.)
But, in the same breath, he is also partial to the odd namedrop. On his fifth album 'Scorpion', he mentions someone named KiKi on fan-favourite 'In my Feelings'.
"Kiki, do you love me? Are you riding? Say you'll never ever leave from beside me. Cause I want ya, and I need ya, and I'm down for you always," he croons over the bouncy beat.
Judging by these lyrics, the Canadian rapper seems pretty into KiKi and he's putting his cards very much on the table. But who is she? And why is Drake penning her this love letter?
Turns out, 'KiKi' is a reference to Drake's first girlfriend and singer Keshia Chanté, who goes by the nickname. According to the Genius, the pair grew up in Toronto together and dated during their teenage years.
Keshia, a fellow Canadian, is an R&B singer, television host and actress, and rose to worldwide fame by hosting BET's 106 & Park in 2012. Below, she's pictured with Drake in Amsterdam during his Boy Meets World Tour.
When Keshia interviewed Drake back in 2013, he told her: "You were one of my first crushes, and a lot of people might not know this, but I actually rapped about you before." And he has.
On his 2009 mixtape 'Born Successful', Drizzy discusses his relationship with Chanté on a remix of her song 'Fallen', rapping "Keshia, Keshia, do you remember the old us? You just hold it down for your boy until the plaques arrive that's why I love you."
He also speaks about her mother, Tessa, on an old song called 'Deceiving', rapping "What up Tessa, I love you like my own mama, and your daughter's getting grown, mama. And me, I'm just here working, waiting, patient for her to be ready to love and leave alone drama."
In 2015, he would go on to dedicate 'Madonna', featured on 'If You're Reading This It's Too Late', to Chanté.
Elsewhere on 'Scorpion', Drake also confirms that he has a child and mentions his troubled relationship with alleged baby mother Sophie Brussaux.