54 'Scorpion' Lyrics For When You Need The Perfect Instagram Caption
29 June 2018, 11:07 | Updated: 29 June 2018, 11:25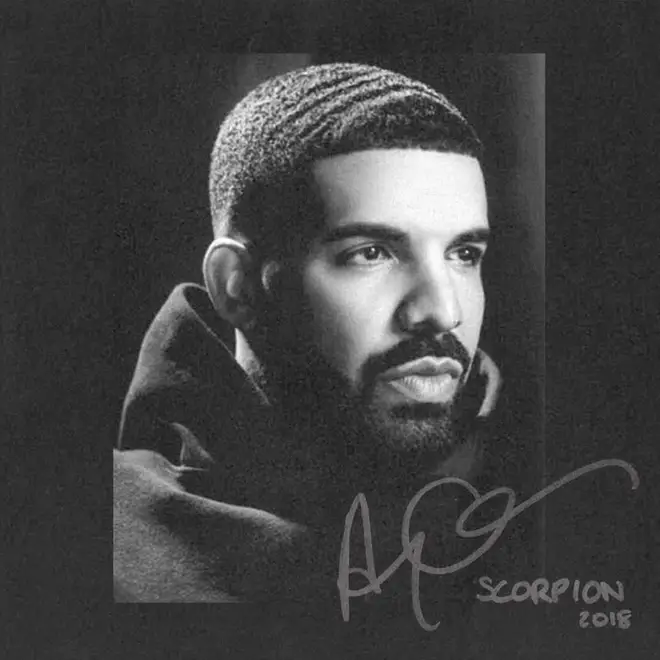 Take it away, Drizzy.
When Drake drops a new album, you know it's going to be full of quotable lyrics and in-your-feelings snippets - enter, 'Scorpion'.
The Canadian hitmaker has delivered a much-anticipated double-sided album, and it's the ultimate mixture of hard-hitting Hip-Hop and sutry R&B.
With features from the likes of Michael Jackson, Jay-Z and Ty Dolla $ign, 'Scorpion' boasts hits including 'God's Plan', 'I'm Upset' and the introspective 'March 14th'.
It's time to get your Instagram caption game on point - check out some of the best 'Scorpion' quotes below.
On Life
I stopped askin' myself and I started feelin' myself - Survival 
I wanna thank God for working way harder than Satan - 'Elevate'
Scrolling through life and fishing for praise - 'Emotionless'
You don't want drama, capisce? - 'Sandra's Rose'
Still I rise, Maya Angelou vibes -  'Is There More'
Fairy tales are saved for the bedtime stories I tell you now - 'March 14'
Petty bullshit shouldn't excite you - 'Ratchet Happy Birthday'
You know a wise man once said nothin' at all - 'Emotionless'
Spoiler alert: the second act is tragic - 'Sandra's Rose'
My mentions are jokes, but they never give me the facts - 'Talk Up'
There's times when I wish I was where I was back when I used to wish I was here - 'Emotionless'
On Travel
B*tch, I move through London with the eurostep - 'Nonstop'
I live like Ronaldo but I never been in Madrid - 'Blue Tint'
Just say your piece and peace up like Ibiza - 'Ratchet Happy Birthday'
England breeds proper girls; where are all your good manners? - 'Peak'
UberX to Hidden Hills, give me somethin' I can feel - 'Can't Take A Joke'
Palace look like Buckingham, bills so big I call 'em Williams - 'Nonstop'
Wild things you're doin' at night, trips to wherever feels right - 'Don't Matter To Me'
On Friendships
Your friends say they miss ya' but they don't really miss ya - 'That's How You Feel'
Imagine if I never met the broskies - 'God's Plan'
Got a lot of blood and it's cold - 'I'm Upset'
Backstabbed so many times I started walking backwards - 'Sandra's Rose'
On Summer
Work all winter, shine all summer - 'That's How You Feel'
She had an attitude in the summer, but she bein' nice again - 'Blue Tint'
How can you be angry on a night in July? - 'Summer Games'
My mood is changin' this summer I'ma be tweakin - 'Elevate'
Summer just started and we're already done - 'Summer Games'
Yachts on 4th of July, G5 soarin' the skies - 'Is There More'
On Money
Too rich for who? - '8 Out Of 10'
All I think about is hunnids - 'Elevate'
This a Rollie, not a stopwatch, sh*t don't ever stop - 'Nonstop'
Doing numbers like I'm Miss Adele - 'Sandra's Rose'
My money is young, my problems are old - 'Talk Up'
Sick of this sh*t, move to the Ritz - 'Mob Ties'
We in the building, we came for a billion, ain't nobody playing - 'Talk Up'
On Love
Who's gonna love you on your worst day? - Ratchet Happy Birthday
Late night, like Left Eye, I'm creepin'  - 'After Dark'
I like best when you're fresh faced and no foundation - 'Final Fantasy'
You talk so tough, I know you're soft like buttercups - 'Ratchet Happy Birthday'
Can't be in a room with you and stand on different sides - 'Finesse'
I only love my bed and my momma, I'm sorry - 'God's Plan'
Pinky ring till I get a wedding ring - 'Nonstop'
I see in the dark, wasn't this cold at the start - Survival
Only cryin' I do is cryin' from laughin' 'bout it - 'Is There More'
On Women
I make them hoes walk together like I'm Amber Rose - 'Sandra's Rose'
California girls sweeter than pieces of candy - 'Sandra's Rose'
Thankful for the women that I know -  'I'm Upset'
Sweeter the berry, the blacker the juice - 'Is There More'
On Lifestyle
Fashion week is more your thing than mine - 'Finesse'
I always need a glass of wine by sundown - 'Final Fantasy'
Shifted your focus, lens lookin' jaded - 'Jaded'
I buy you champagne but you love some Henny, from the block like you Jenny - 'In My Feelings'
In the house playin' D'Angelo - 'Is There More'
Daddy got suits like Bernie Mac, he dresses himself - 'Survival'