10 Of The Best Songs On Drake's 'Scorpion'
5 July 2018, 12:23 | Updated: 5 July 2018, 12:26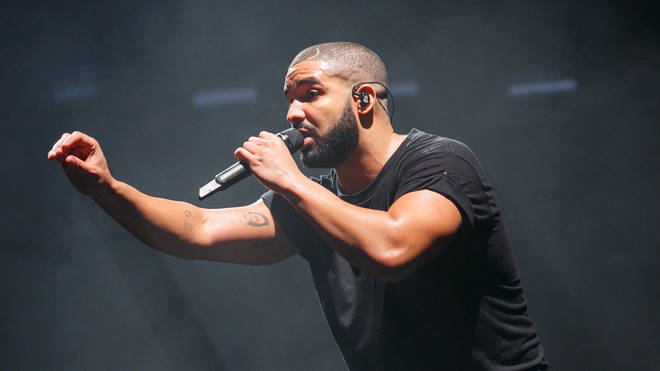 You got a favourite?
Drake's fifth album 'Scorpion' is his longest - at 25 tracks, it boasts more than on each his most recent studio offerings, 'Views' and 'More Life'.
And that's without mentioning that it's double album. In a surprise move from the OVO hitmaker, the LP is separated into an A side and a B side, the former being rap-based and the latter being R&B-influenced.
It's a lot to take in, with features landing from JAY-Z, Future, Ty Dolla $ign, as well as posthumous appearances from Static Major and Michael Jackson. Some fans have suggested that the album should have been cut down, while others are still struggling to listen to the full thing.
So, in no particular order, we've compiled a list of highlights from 'Scorpion' featuring some of its best and most well-loved tracks. See what you think and listen to the album here.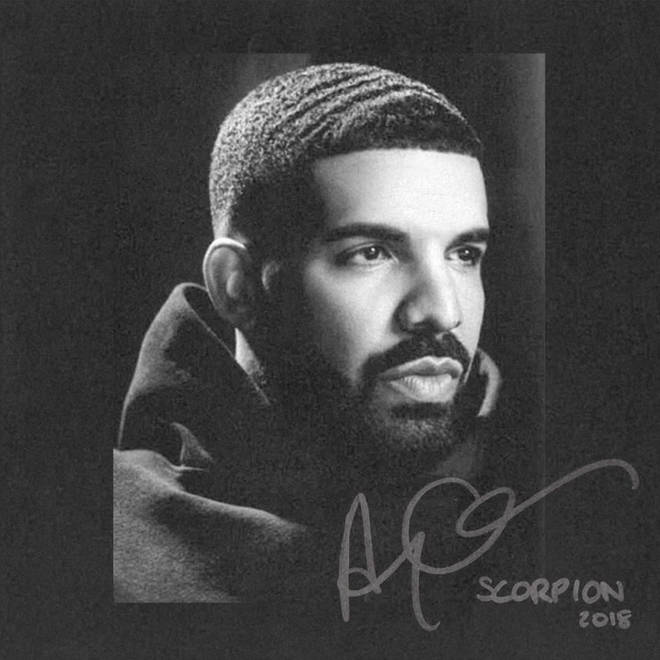 In My Feelings

"Kiki, do you love me?" - the phrase you'll hear blasting out of cars, blaring through headphones and filling up dance floors this summer. Drake delivers a catchy hook over an infectious, bouncy track as he croons about his need for a ride-or-die babe. A Drizzy co-sign arrives via a shoutout to Miami rap duo City Girls, who drop some caption-worthy bars.

Don't Matter To Me

A surprise feature from the King Of Pop himself? We'll take it. Drake pulls out all the stops on what has become a popular standout of the album's B-side. As MJ's blissful falsetto glides over Noah "40" Shebib's mellow instrumental, we're taken back to a golden time when the late icon was dominating the charts - a feat echoed, in part, by Drizzy himself.

Nonstop

Produced by Tay Keith, the beat-maker behind Drake and BlocBoy JB's 'Look Alive', 'Nonstop' slams onto the A-side of the record as the bass-heavy banger we deserved. It's feisty, full of punchlines and flows with a palpable, low-key energy. The 'Gyalchester' of 'Scorpion', if you will.

God's Plan

Drake kicked off 2018 - and the start of the 'Scorpion' era - with a celebratory anthem that has quickly become one of his biggest songs to date. The trap inspired beat is accompanied by golden lyrical one-liners, Drizzy's unmistakable flow and a heart-warming music video to boot.

Emotionless

Ah, 'Emotionless'. Where do we start? A nostalgic Mariah Carey sample kicks things off where Lauryn Hill teased us with her soulful 'Nice For What' snippets, before Drake finally confirms the long-standing rumour that he has a son. Things get petty as the rapper takes aim at people who over-use social media, but it fits into the 'Scorpion' mould perfectly.

8 Out Of 10

The four bar a capella intro to '8 Out Of 10' is enough to gas you up before the music's even kicked in. Drake brings the fire as he sends subliminals aplenty in the wake of his beef with Pusha T, following weeks of silence. It's a subtle response, but in true Drake style, he's letting his music (and numbers) do the talking.

Summer Games

Mellow 80's synths and a delicate vocal from Drake take centre stage in this mid-tempo bop. A tale of seasonal heartbreak, 'Summer Games' sees the rapper speak on holding down a temporary romance in the digital era - so whether you're single or happily paired off, get ready to sink deep into your feelings.

Talk Up

PSA: the complicated relationship between Drake and Hov has temporarily been put on hold. 'Talk Up' is absolute flames, with the industry heavyweights trading bars over a moody, grimy instrumental. The gritty track sits flawlessly on the album's Hip-Hop side, with a rare feature from Jay-Z taking things up a notch.

After Dark

Can we talk about Ty Dolla $ign's verse here for a second? Those R&B chops have been flexed to perfection on this sultry slow jam. 'After Dark' also features another posthumous appearance, this time from the late icon Static Major. This is proof that when Drake wants to go full R&B, he can really go all the way.

Nice For What

And of course, our list wouldn't be complete without 2018's unofficial Song Of The Summer™. 'Nice For What' is a celebratory anthem which bigs up women all over the world for being the total bosses they are. An upbeat, energetic, bubbly banger, Drake is putting his stamp on the year with a little slice of New Orleans bounce.