DJ Khaled Pulls Out Of Headline Wireless Festival Performance
8 July 2018, 10:08 | Updated: 8 July 2018, 10:13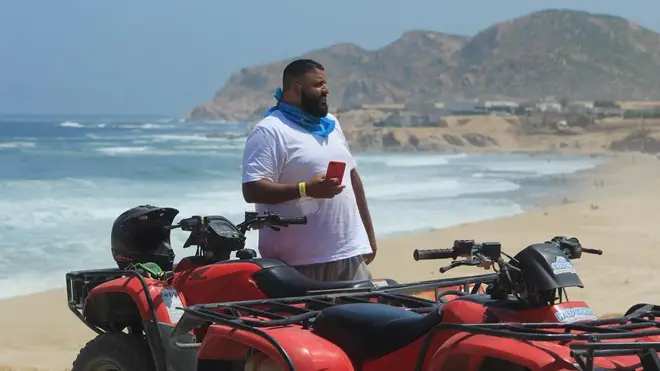 Khaled is no longer coming to London this summer!
DJ Khaled will no longer be performing at his headline Wireless Festival performance on Sunday.
The music mogul has reportedly faced "travel issues" and therefore will not be appearing at Finsbury Park this weekend.
"Due to travel issues DJ Khaled will not be performing but we are working on something special that won't disappoint..." tweeted Wireless Festival on Sunday morning.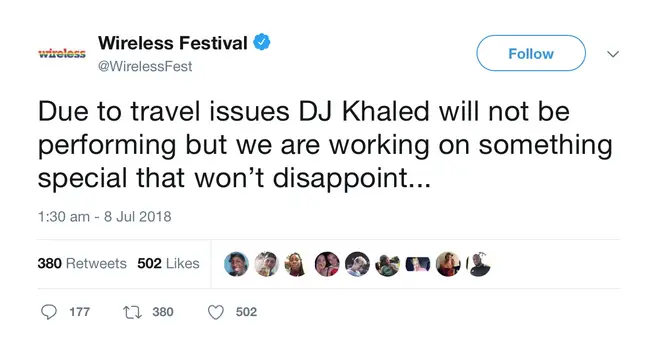 Festival organisers have confirmed that they are currently working on securing another act for Sunday.
Some fans have already began speculating on the identity of a replacement artist.
However so far nothing has been confirmed.
See some of the Twitter reaction below:
Travel issues? MY MAN IS IN A SWIMMING POOL LIVING LIFE DID HE EVEN TRY

— Ags ✨🇱🇹 (@MissAgneP) July 8, 2018
If u don't put on Drake I don't even wanna know

— OvO Yas 💫 (@FurthestThing6) July 8, 2018
I'll accept Drake, Kendrick or Kanye as a replacement. Any of those will do.

— Christopher Boyne (@ChrisBoyne767) July 8, 2018
He's on a beach with five masseuses preaching about life

— Martin (@Retzii) July 8, 2018
J. Cole headlined Wireless Festival on Friday night, while Stormzy stole the show with a stunning headline slot last night (Saturday).