Who plays Stefan in Top Boy? Meet Araloyin Oshunremi: Age, Net Worth & Instagram
11 September 2023, 13:29 | Updated: 13 September 2023, 13:12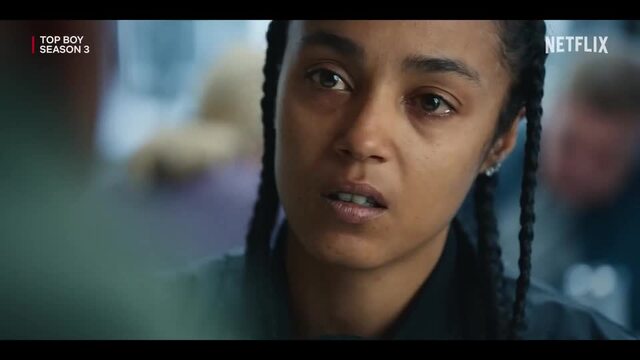 Watch the final trailer for Top Boy Season 3
Who is the actor that plays Stefan in Top Boy? Here's everything you need to know about Araloyin Oshunremi.
Top Boy is back on our screens for the last time as the final season has dropped on Netflix.
Alongside fan fave characters Dushane and Sully (played by Ashley Walters and Kano), there is a huge supporting cast including Little Simz, Barry Keoghan and Araloyin Oshunremi.
Oshunremi, who plays Jamie's younger brother Stefan, has a large part to play in the final season of Top Boy, and here's everything you need to know about him.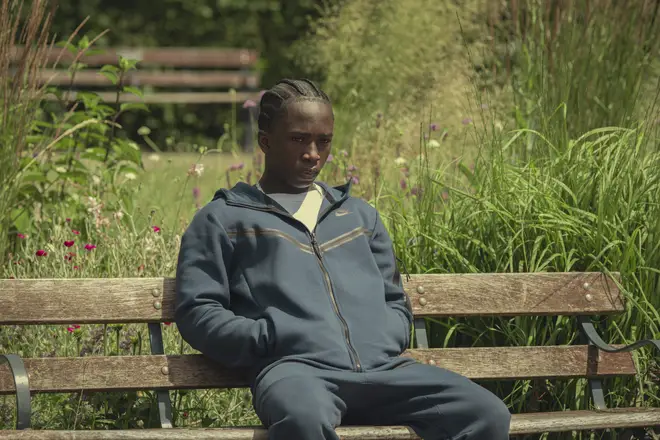 What is Araloyin Oshunremi's age?

Araloyin was born on 8 June 2004, making him currently 19-years-old.

His astrological sign is a Gemini, and he was born in the area of Hackney, London.

He started acting after being given a leaflet in a barber shop, which so happened to be an open audition for Top Boy.

Araloyin Oshunremi is 19-year-old. Picture: Getty

Who does Araloyin Oshunremi play in Top Boy?

The actor plays Stefan Tovell (Stef) in Top Boy. He is Jamie (Micheal Ward)'s younger brother in the series, who is shot and killed at the end of season four.

Jamie and Stef's other brother is called Aaron, who is played by Hope Ikpoku Jnr.

His date of birth in the TV show is 26 August 2007, making him 15/16 years old in the final season.

The 19-year-old actor is one of the breakout stars of Top Boy.

Picture: Netflix

Araloyin told Capital XTRA Breakfast about his role in the new season: "In this series we see Stefan become a man, he has to step into Jamie's shoes.

"He's more independent and he has a love life. Now he realises that any trouble he gets into, there are serious consequences."

What is Araloyin Oshunremi's Instagram?

Araloyin Oshunremi can be found on Instagram with the handle @araloyino .

He currently has over 240,000 followers, with his count set to increase following the release of the final season of the Netflix show.

He posts various snippets of his life on the social media platform, including photoshoots and times hanging out with friends.

The actor at the Top Boy season two premiere in March 2022. Picture: Alamy

What other projects has Araloyin Oshunremi been in?

Alongside his breakout role in Top Boy, Araloyin has been busy appearing in other various projects.

He plays Otis Smith in Heartstopper, a teen Netflix series, and is set to appear in the upcoming film 'Warhol' as Nile.

Araloyin is also a model, and has done shoots for various fashion campaigns and magazines.

Araloyin Oshunremi and Cormac Hyde-Corrin in Heartstopper. Picture: Netflix /Courtesy Everett Collection

What is Araloyin Oshunremi's Net Worth?

There are no direct reports on Aroloyin's net worth, however some sources have claimed that he is worth between $100K to $1M.

Oshunremi is a breakout actor in Top Boy and has also ventured into modelling amongst other ventures.
WATCH: Araloyin Oshunremi On Landing 'Top Boy' Role, Meeting Drake & More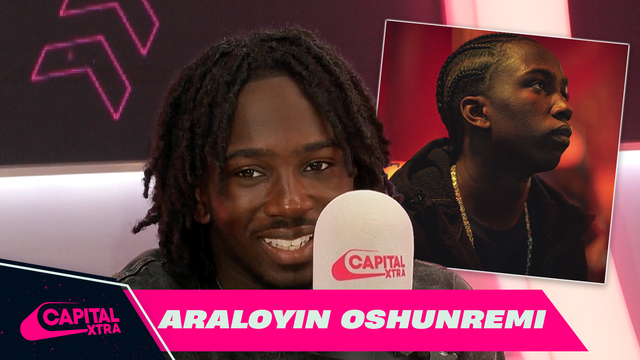 Araloyin Oshunremi On Landing 'Top Boy' Role, Meeting Drake & More 🎬