Quavo accused of throwing shade at Offset's Takeoff tattoo
21 April 2023, 13:17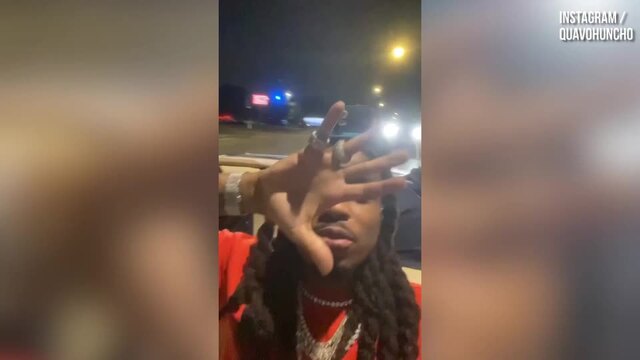 Quavo and his pals ride through Houston with a gun in the front seat hours ahead of shooting which saw Takeoff be fatally shot
Quavo has seemingly hit back at Offset after he revealed a tribute tattoo for late Migos member Takeoff.
The tension between Migos members Quavo and Offset appears to not be over as the former seemingly threw shade at his bandmate over a tattoo dedicated to Takeoff.
Quavo shared some pictures of him standing on top of the plane, with a caption that led fans to believe that he was throwing shade at bandmate Offset.
Meanwhile, Offset revealed this week a large inking on his back in memoriam of Takeoff, who was tragically shot and killed in November 2022.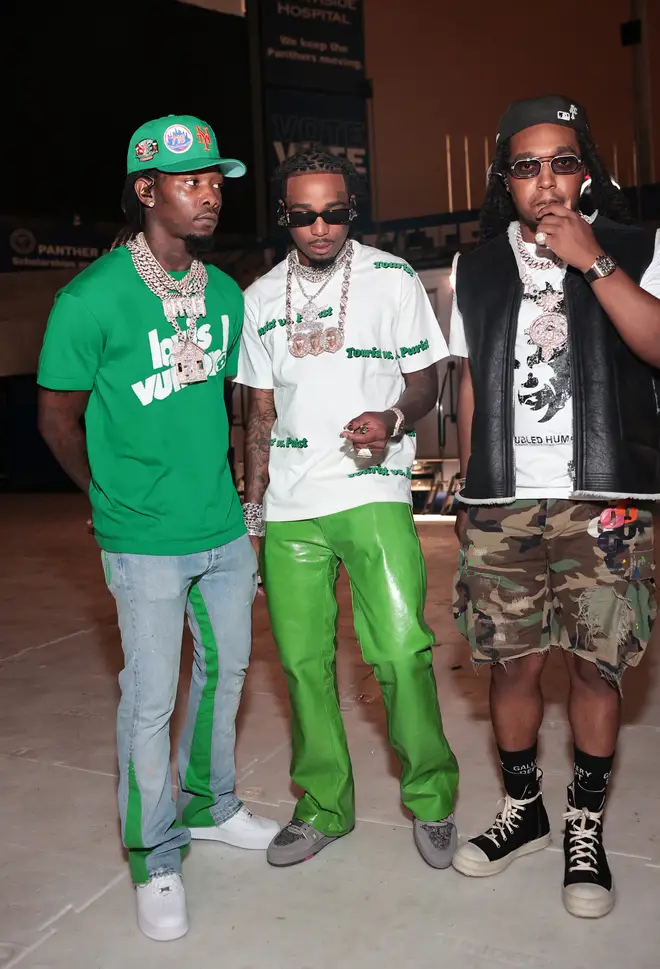 In the caption of the post, Quavo wrote, "Rocket Power It's In You, Not On You!"
This then prompted fans to speculate whether it was a diss of fellow bandmate Offset, with commenters writing: "I hope this isn't a subliminal message."
Another said: "Disappointing and unnecessary caption unc," as a third quipped: "Are u mad Offset got that dope Tattoo of Takeoff ???its giving bitter."
Offset debuted his tattoo dedicated to Takeoff just a few days before this post, which is a large inking on his back as a portrait of the late rapper.
Migos had reportedly split before Takeoff's tragic death, with Quavo and the late rapper releasing a collaborative album less than a month before Takeoff was shot in Houston, Texas.
Offset and Quavo allegedly also fought backstage at the Grammy Awards this February, after Quavo reportedly didn't let Offset join him during a tribute performance for Takeoff.