When is Kourtney Kardashian's due date in 2023?
7 September 2023, 11:09 | Updated: 7 September 2023, 11:14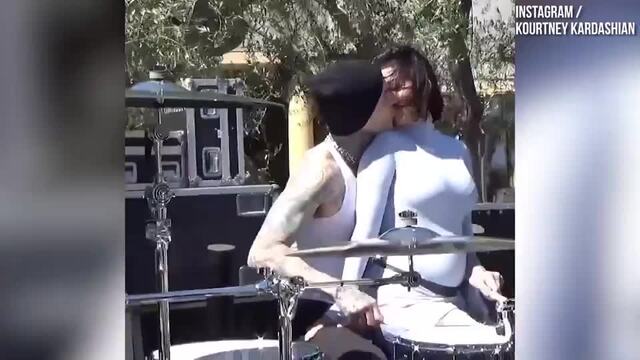 Kourtney Kardashian and Travis Barker reveal they're having a boy
Kourtney and Travis are soon to be expecting their first child together, but when is their baby boy due?
Kourtney Kardashian and Travis Barker are expecting their first child together and talk has turned to when the little one is due.
The couple are expecting a baby boy, and announced her pregnancy to the world during husband Travis' Blink-182 concert in Los Angeles.
Fans are keen to learn more details about her pregnancy, including the due date.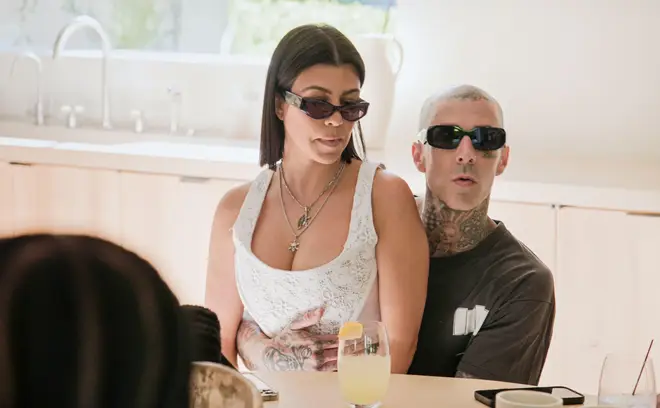 When is Kourtney Kardashian's due date?

Kourtney has revealed her pregnancy, but she hasn't shared too much detail about when her baby boy is due.

The 44-year-old is expected to be around the four-month mark, meaning that her due date is likely to be around October to December 2023.

Kourtney has been active on social media showing off her growing bump amid her pregnancy journey.

Kourtney with step-daughter Alabama. Picture: Getty

What complications did Kourtney Kardashian have?

In September 2023, Kourtney's husband Travis Barker postponed dates of his Blink-182 tour in order to fly home for an emergency surgery.

Kourtney has since updated fans on the news and revealed on Instagram: "I will be forever grateful to my incredible doctors for saving our baby's life.

I am eternally grateful to my husband who rushed to my side from tour to be with me in the hospital and take care of me afterwards, my rock. And to my mom, thank you for holding my hand through this."

Kourtney shared this on Instagram.

Picture: Instagram

The mum of three shared that she had a "whole new understanding and respect" for women who have dealt with pregnancy complications, recalling that she was struck with "fear" as she was rushed to the hospital to undergo the life-saving operation.

"Walking out of the hospital with my baby boy in my tummy and safe was the truest blessing," she continued.

What is Urgent Fetal Surgery?

Kourtney underwent urgent fetal surgery during her pregnancy, where she shared that "As someone who has had three really easy pregnancies in the past, I wasn't prepared for the fear of rushing into urgent fetal surgery."

Although Kardashian did not go into details, fetal surgery is a procedure on a fetus while it's still developing in the mother's uterus.

According to Mayo Clinic, fetal surgery is done to help improve the long-term outcome of children with specific birth defects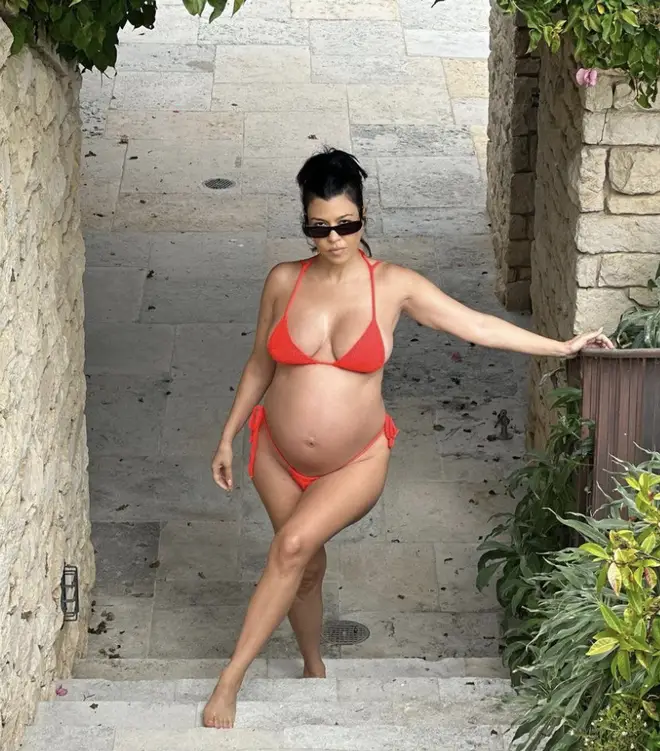 Kourtney has announced that she will be having a baby boy to join her growing family.
Kourt already has three children - Mason, Penelope and Reign - with ex Scott Disick and Travis has three children - Landon, Alabama and Atiana.
Should the due date be announced before the little one has arrived, this page will be updated in due course.