What is Kourtney Kardashian's baby boy's name? Fan predictions, theories & more
20 July 2023, 11:21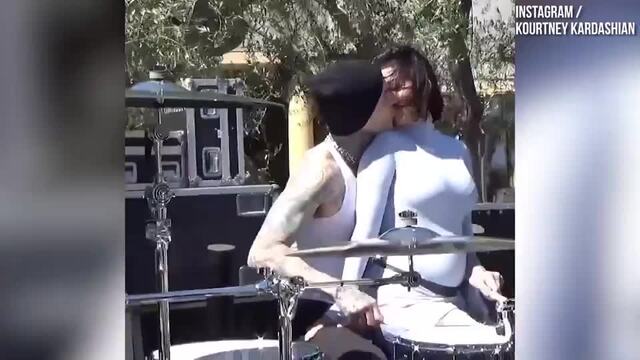 Kourtney Kardashian and Travis Barker reveal they're having a boy
What is Kourtney Kardashian's baby boy's name? Here's everything we know.
Fans of Kourtney Kardashian and Travis Barker have started speculating on the name of their baby boy.
In June 2023, Kourt revealed she was pregnant at a Blink-182 concert where she held a sign up which said 'Travis I'm Pregnant'.
Now, fans have started theorising what their baby boy could be called, and believe that the power couple have dropped a few hints along the way...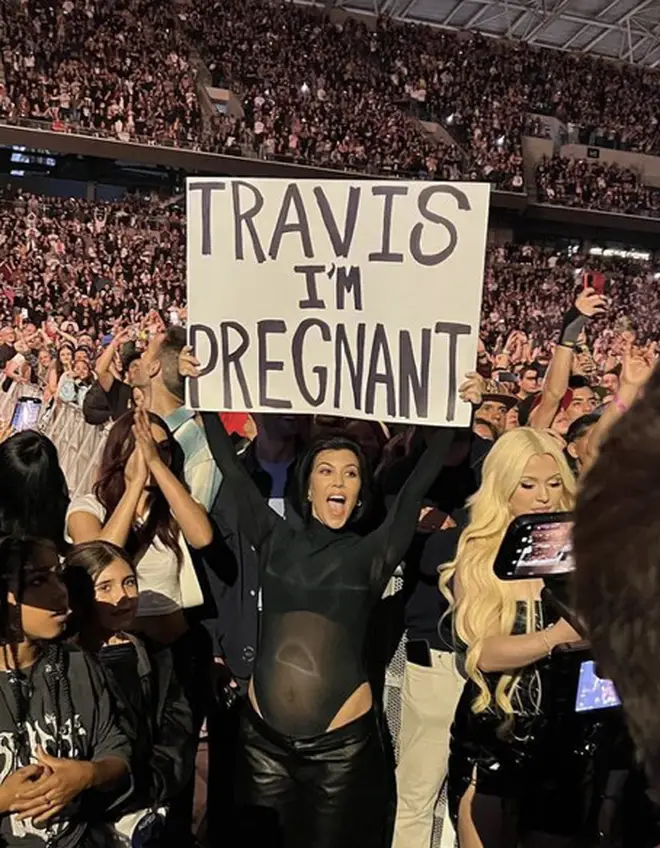 The pair hosted a rock n' roll themed gender reveal party where they announced they were having a baby boy as blue streamers cascaded around them.
Travis started playing the drums as a crowd in the background cheered before a bang rang out, revealing the blue streamers.
Since then, fans have been theorising a list of names the baby boy could be called.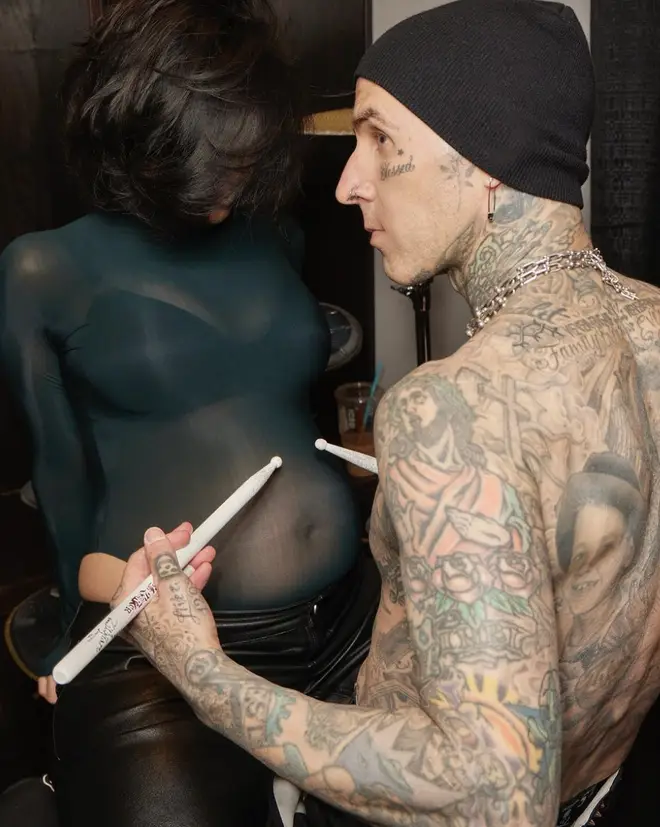 One fan speculated that the baby boy's name could be 'Kravis' - which is a mashup of both his mum and dad's names.
Despite initially appearing to be a joke, lots of people loved the name with one saying: "Not gonna lie that's a cute name."
Some fans had other ideas on what Kourt's baby would be called with one Twitter user saying, "[Kourtney] is gonna name her baby something stupid has hell to go along with her weirdo new goth adjacent vibe. I predict Skull, or maybe Drumstick. It will be very very bad."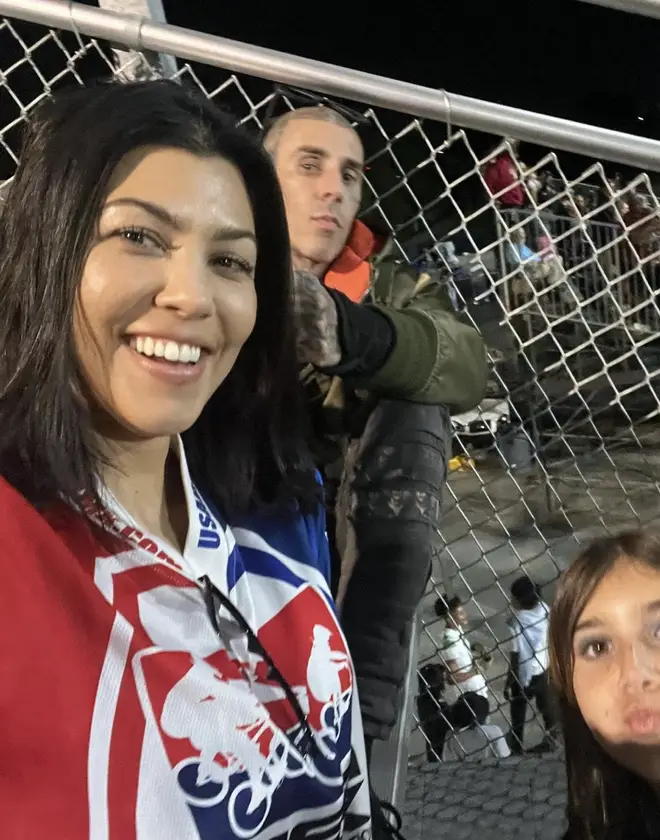 Another said: "Nah they mentioned at one time if it was a boy they'd name him 'Elvis.'"
If Dad Travis has his way with the baby's name, we could be looking at some unusual combinations. "
"I like Rocky 13," the Blink-182 drummer told his daughter, Alabama Barker, during Complex's most recent episode of "GOAT Talk."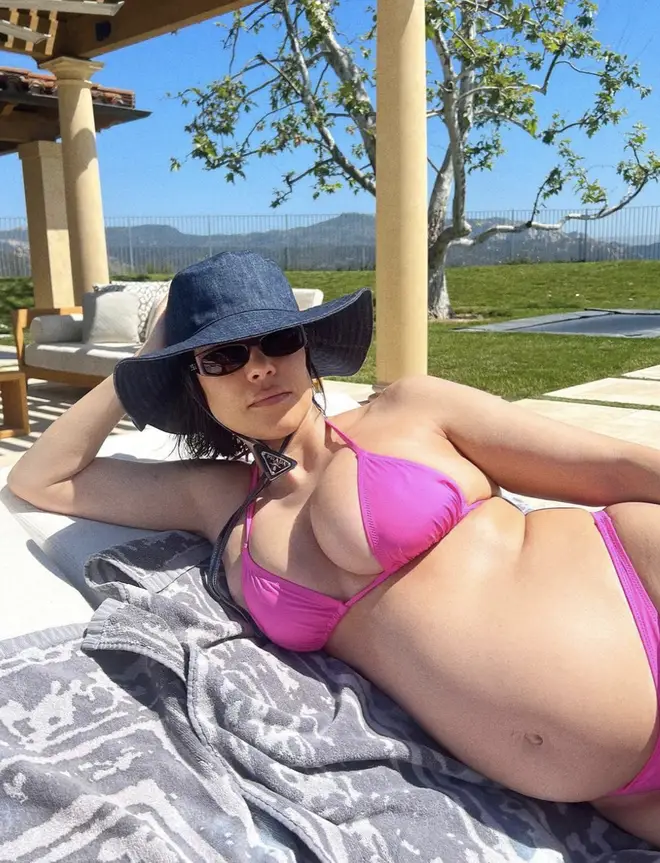 Alabama wasn't the biggest fan of this moniker, and said "that's so bad", and even Travis admitted that the name was "bad," but that it had been "going through [his] head lately."
The musician attempted to justify his choice, explaining, "Rocky George played guitar for Suicidal Tendencies. And 13 is just the greatest number of all time."
The due date and the name for Travis and Kourtney's baby is yet to be revealed, and this page will be updated once they have said.