Kourtney Kardashian & Travis Barker's Pregnancy Timeline
20 June 2023, 16:30 | Updated: 3 July 2023, 14:46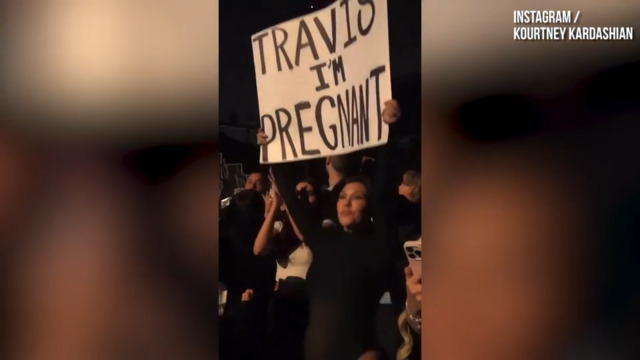 Kourtney Kardashian tells Travis she's pregnant at his concert
Here's the full journey of Kourtney and Travis' pregnancy journey - from their IVF experience to the pregnancy.
Kourtney Kardashian is expecting her first child with husband Travis Barker after years of trying to conceive.
The 44-year-old announced her pregnancy in June 2023 by holding up a sign which read: "Travis, I'm Pregnant" at the Los Angeles date of Blink-182's tour.
Kardashian already has three kids with ex Scott Disick and Barker has two children and a step daughter, but this will be their first child together!
Kourtney Kardashian's son Reign, 8, flips middle finger at paparazzi
Here's a comprehensive guide to Kourtney's conception and pregnancy journey, from IVF to *that* pregnancy announcement.