Tekashi 6ix9ine Mugshot Leaked Following Racketeering Arrest
23 November 2018, 14:25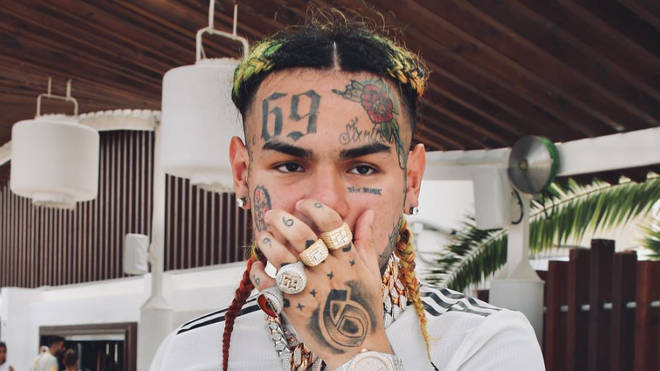 6ix9ine's mugshot has leaked following rumours that he received a busted lip, black eye and bruises from gang members in jail.
Tekashi 6ix9ine's mugshot appears to have been leaked following his arrest for alleged racketeering earlier this week.
The 'BEBE' rapper, who has delayed his 'Dummy Boy' album, is currently facing a life sentence on 6 counts of federal charges.
There is also footage circulating of 6ix9ine appearing to order a hit on Chief Keef's cousin Dadoe.
However the first 6ix9ine mugshot images have started circulating following his time behind bars in New York's Metropolitan Detention Centre, before being moved to another facility that is known for inmates that cooperate with the feds.
See below:
The photo shows 6ix9ine standing up against a height wall, showing that the rapper is 5 foot, 7 inches tall.
According to TMZ, 6ix9ine requested to be moved away from members of the Bloods and Crips gangs, following rumours that he was beaten up in jail.
Some reports have claimed that the mugshot shows 6ix9ine with a black eye, busted lip and bruises however this hasn't been confirmed.
Meanwhile, Tekashi 6ix9ine's attorney Lance Lazzaro claims that 6ix9ine is a victim and simply "portrays a gangster image."