Tekashi 6ix9ine Producer Suggests He May Leak Delayed 'Dummy Boy' Album Following Racketeering Arrest
22 November 2018, 10:51 | Updated: 26 November 2018, 16:11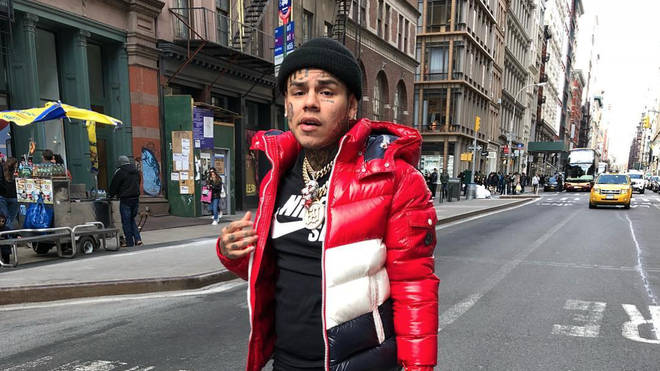 6ix9ine and Murda Beatz worked on 'FEFE' together alongside Nicki Minaj. However the producer is hinting he may leak 'Dummy Boy' to the world.
Tekashi 6ix9ine's producer Murda Beatz has suggested that he may leak his anticipated album 'Dummy Boy' following the rapper's dramatic arrest for racketeering.
6ix9ine, who is currently facing a life sentence, revealed that he had delayed the album due to his current legal situation.
Taking to Instagram, the jailed rapper told fans that "due to circumstances beyond our control we have postponed the release of Tekashi 6ix9ine's 'Dummy Boy' until further notice."
However Murda Beatz, who produced 6ix9ine's song 'FEFE', appeared to hint that he may leak 'Dummy Boy' to the fans instead.
Posting a picture of Tekashi 6ix9ine's 'Dummy Boy' artwork, he wrote: "I have the album should I…."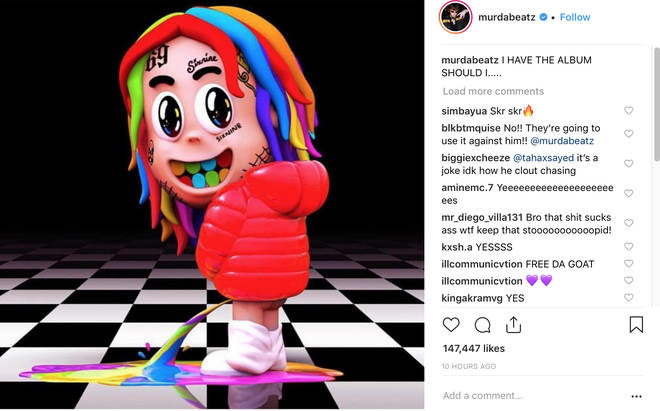 Meanwhile, Nicki Minaj has shown her support for Tekashi 6ix9ine following his arrest earlier this week.
The 'Queen' rapper was set to appear on two songs on his 'Dummy Boy' album, including 'FEFE' and 'MAMA' alongside Kanye West.
50 Cent also reacted to the news of his "son" Tekashi 6ix9ine's 'Dummy Boy' album being delayed.
The rapper posted a now-deleted message on Instagram alongside 6ix9ine's album artwork that read: "Dummy Boy album is not coming out, Nov 23 anymore. Boy oh boy."