Tekashi 6ix9ine's Reasons For Arrest Include Armed Robberies, Shootings, Drugs & More
21 November 2018, 11:42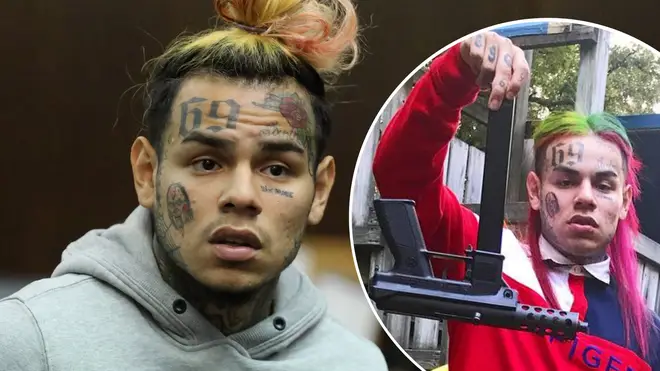 The rapper, real name Daniel Hernandez, was denied bail this week after being arrested on RICO and racketeering charges. According to sources close to the rapper, the reason for his arrest include an armed robbery, drug deals and more.
Tekahsi 6ix9ine is currently in federal holding after being arrested by the FBI on RICO and racketeering charges. Now, a source close to the rapper has revealed the extent of the indictment against him.
According to DJ Akademiks, the 22-year-old rapper pulled an armed robbery on back in April alongside his ex-manager, Shotti, and two other members of his crew. He says the police claim the crew robbed a rival gang at gunpoint.
The alleged indictment also outlines a shooting incident that look place at Brooklyn's Barclays Centre later that month, while also listing 17 counts dating all the way back to 2013.
In addition, the feds are accusing Tekashi and his crew of selling heroin, fentanyl, MDMA and marijuana across New York City. The rapper was denied bail this week despite offering his entire bank balance.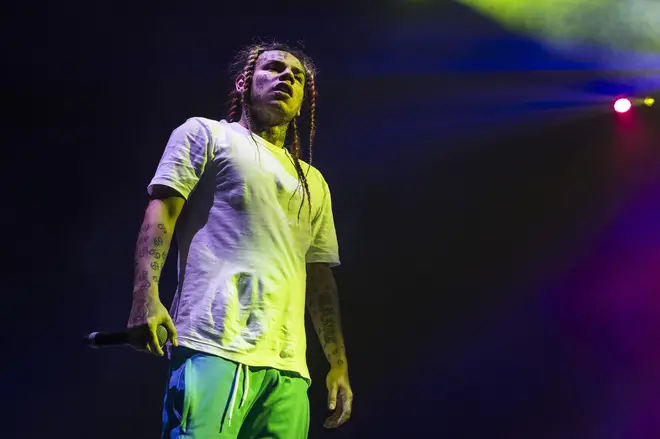 According to reports, the rapper - real name Daniel Hernandez - attempted to pay over $1.7 million, surrender his passport and remain on house arrest in an attempt to avoid a potential life sentence.
While an official statement from 6ix9ine is yet to be released, his lawyer Lance Lazzaro is claiming that the charges against him are excessive.
"I believe that the charges against him is an over-charge by the U.S. Attorney's Office and that when the facts come out I am confident that the charges will be dismissed as it relates to Daniel Hernandez Tekashi 6ix9ine," Lazzaro said.