Tekashi 6ix9ine Arrest: What Is A RICO Charge & Will He Go To Jail?
19 November 2018, 15:33 | Updated: 19 November 2018, 15:36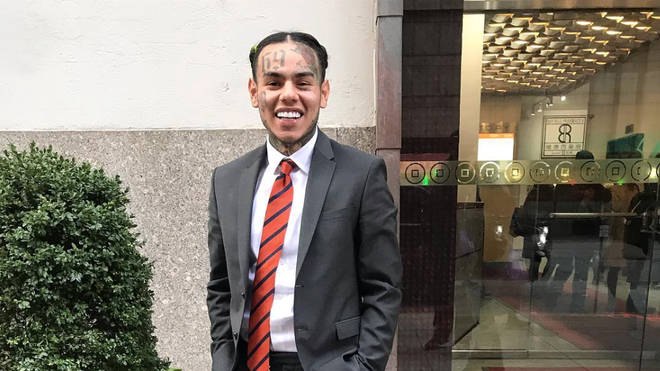 6ix9ine and his Treyway associates have been arrested by federal agents, following a lengthy investigation by the NYPD.
Tekashi 6ix9ine has reportedly been arrested by ATF agents in New York City on RICO and racketeering charges.
The 'BEBE' rapper, who recently escaped a 1-3 year jail sentence for a 2015 child sex case, is now facing another potential stretch behind bars for a new charge.
According to TMZ, 6ix9ine is likely to face prison sentence after violating his four year probation case.
6ix9ine has been arrested alongside his former 'Treyway' friends, ex-manager Shottie, and two other former associates.
What is a RICO charge?
A RICO charge is the Racketeer Influenced and Corrupt Organisations Act, which was designed to combat organised crime in the US.
It allows prosecution and civil penalties for racketeering activity performed as part of an ongoing criminal organisation.
It appears that 6ix9ine has been implicated as part of a criminal enterprise.
Four men, including 6ix9ine and Shottie, are facing racketeering and firearms charges.
According to the publication, the investigation about 6ix9ine was a joint effort by ATF, NYPD and Homegrown Security. The case is still ongoing.