Tekashi 6ix9ine Has Reportedly Been Arrested & Taken Into Custody On RICO Charges
19 November 2018, 13:32 | Updated: 19 November 2018, 14:29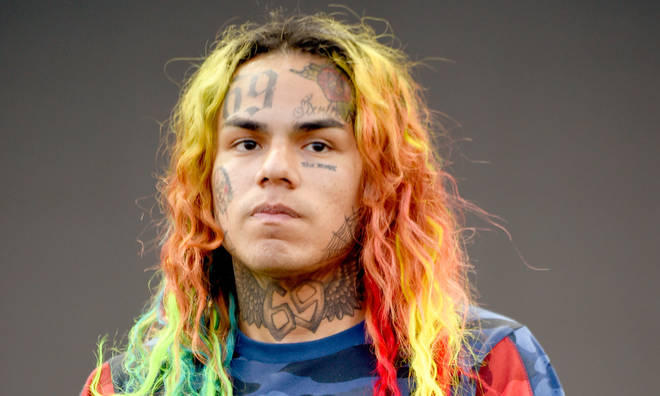 The 'FEFE' rapper and his estranged Tr3yway affiliates, Shotti and Crippy, have reportedly been arrested and taken into custody under RICO, involving drug and conspiracy charges.
UPDATE: 19/11/18, 14:23
Tekashi 6ix9ine is in federal custody after being accused of racketeering charges, TMZ reports.
The 22-year-old rapper, alongside his recently-fired manager Shottie and two of his former affiliates were arrested in New York on Sunday night (18th. Nov) following an investigation by ATF, NYPD and Homeland Security.
The publication reports that all four men are facing "racketeering and firearms charges" and claim that 6ix9ine will "almost certainly" go to prison.
19/11/18
Tekashi 6ix9ine and two of his affiliates were arrested and taken into custody by federal authorities last night (18th. Nov), reports claim.
According to DJ Akademiks, the 22-year-old rapper was charged under RICO - Racketeer Influenced and Corrupt Organizations Act - and subsequently taken into custody with two of his affiliates, Shottie and Crippy.
The RICO law refers to the prosecution and defense of individuals who engage in 'organized crime', with penalties for the individuals in question if they find themselves convicted.
6ix9ine, real name Daniel Hernandez, was sentenced to four years of probation in October after pleading guilty to three felony counts of Use of a Child in a Sexual Performance.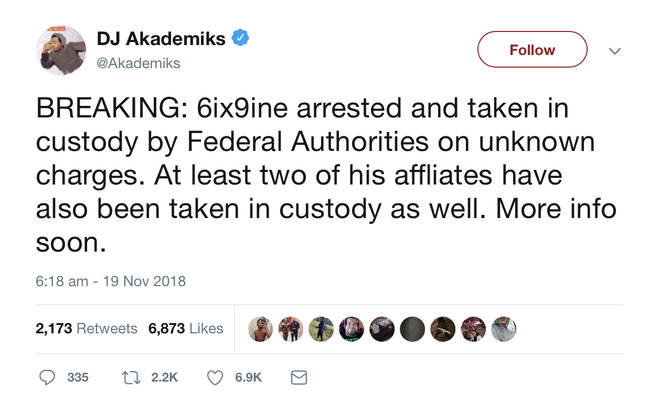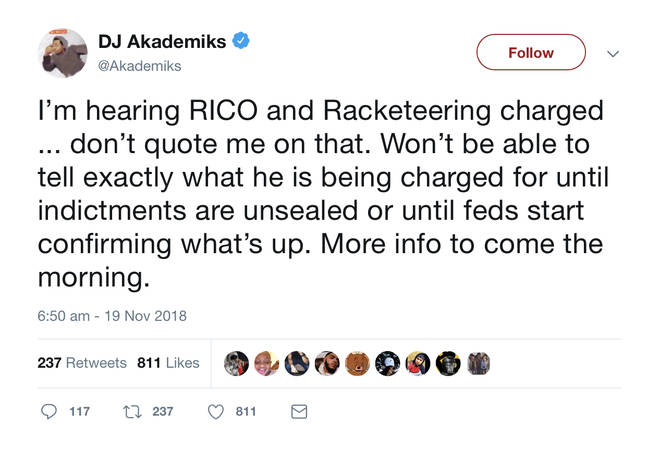 Back in July, the 'FEFE' rapper - who recently announced that he's fired his entire team - was arrested for allegedly choking a 16-year-old at Houston's Galleria Mall during an altercation in January.
This is a developing news story, and will be updated when more information is release. Meanwhile, 6ix9ine is scheduled to drop his upcoming album 'Dummy Boy' on Friday (23rd Nov.)
Kanye West, Nicki Minaj, Lil Baby, Gunna, Tory Lanez, Bobby Shmurda and more artists are featured on the record.