Tekashi 6ix9ine Just Savagely Fired His Entire Team & Cancelled His US Tour
16 November 2018, 11:37
The 'GUMMO' rapper boldly stated on Instagram that he is now free agent, alleging firing his manager, booking agent, PR, and publicist before cancelling his upcoming American tour.
Tekashi 6ix9ine has claimed he's given his entire team the sack and is now going about the music industry alone.
The 22-year-old rapper, real name Daniel Hernandez, also said he's cancelled the dates on his upcoming US tour and the any shows not booked personally through him aren't the real deal.
"I fired everybody on my team," the rainbow-haired rapper said in an Instagram video. "I don't got no manager, I got no booking agent, no PR, no publicist, I don't got nobody on my team - it's just me.'
The Brooklyn native stated that he will not longer be signing contracts or inking deals, and warned venues not to fall victim of fake bookings.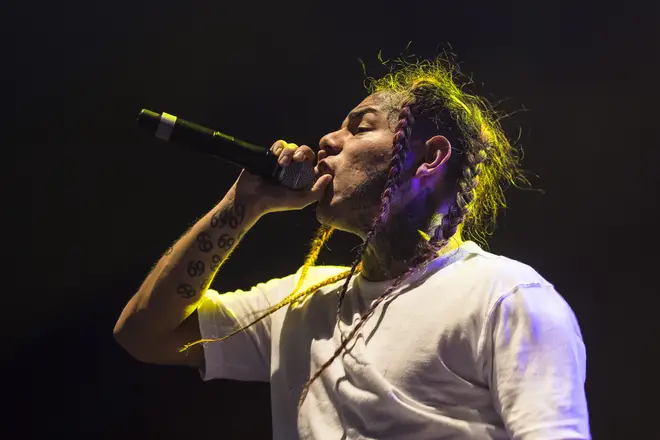 "I'm not signing no contracts, they don't got nothing to do with me," he said. "Whoever is booking shows for Tekashi 6ix9ine is stealing your f***ing money.
"If you not on the phone with me, do not book that show, cause it's not me. I don't care who you used to see me with, they no longer around,"
The rapper rounded off his rant by plugging his upcoming album, 'Dummy Boy', which is set to drop next week. Meanwhile, 6ix9ine was recently caught up in a shooting at a recent music video shoot with Kanye West and Nicki Minaj.
Gunfire was released at the location in Beverly Hills, with one of the shots allegedly going through the window of Nicki Minaj's dressing room. She wasn't on set at the time.