Tekashi 6ix9ine, Kanye West & Nicki Minaj Targeted In Dramatic "Drive-By-Shooting"
9 November 2018, 14:29 | Updated: 9 November 2018, 15:37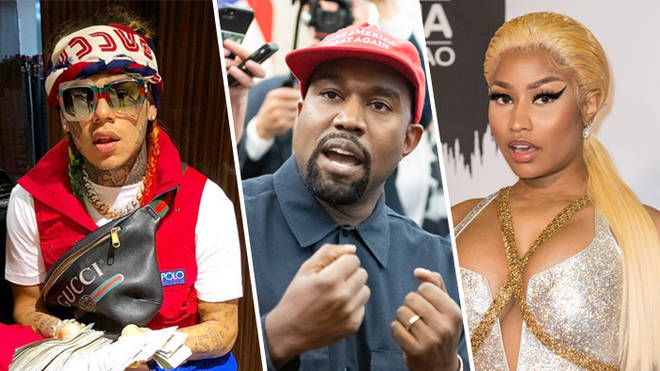 Tekashi 6ix9ine, real name Daniel Hernandez, is involved in another shooting incident, while trying to film a music video with Kanye West and Nicki Minaj.
Tekashi 6ix9ine, Kanye West and Nicki Minaj filming a new music video in Beverly Hills, California, when multiple gun shots were reportedly been fired.
According to reports, the shots were fired near the house in which the rappers were filming their unreleased new collaboration.
The Blast claim that Tekashi 6ix9ine and Kanye West were on the set of the music video in the famous 90210 area when the shots were heard but Nicki Minaj was yet to arrive.
There are suggestions that it was an attempted drive-by-shooting however all of the artists are currently safe and unharmed.
6ix9ine recently escaped a lengthy prison sentence for his long-running child sex case, receiving probation instead.
Sources have told the publication that they heard at least 10 shots ring out on the set.
The Beverly Hills Police Department have reportedly identified a number of security cameras that may have caught the shooting on video.
There are rumours that the Crips gang may have been involved in the incident however there is currently no confirmation.
Tekashi 6ix9ine, who previously claimed he was part of the rival Bloods gang, has a number of enemies.
The controversial rapper also mocked YG after his Uber was involved in a car crash.
But police are yet to identify any potential suspects behind the alleged shooting.
Tekashi 6ix9ine, Kanye West and Nicki Minaj are yet to respond.