50 Cent Responds After Gunshots Fired On Set Of Tekashi 6ix9ine 'Get The Strap' Music Video
17 August 2018, 10:17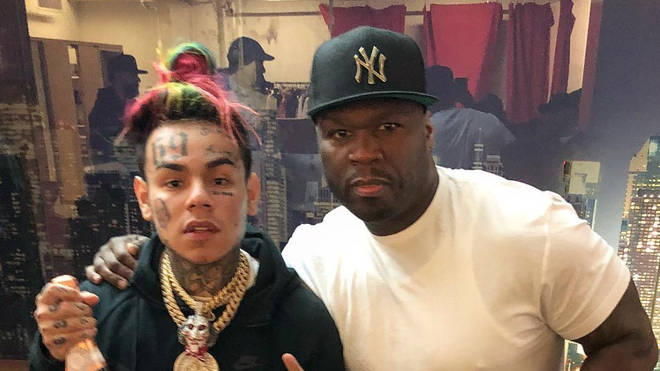 50 has responded in a light-hearted manner...
50 Cent has responded after gunshots were reportedly fired on the set of the music video for his new Tekashi 6ix9ine collaboration 'Get The Strap'.
No injuries were reported and suspects are yet to be identified in the incident.
However 50 Cent has now taken to Instagram to describe his experience of the shooting.
Posting a picture of four men carrying out a drive-by shooting, he added: "This is what it looked like. I don't know. I think Casanova shot up the video. LOL. Get the strap."
The New York rapper also posted a picture of the video shoot showing himself wearing a Halloween mask, while Tekashi 6ix9ine can be seen sitting on a police car holding a gun.
After news broke about the shooting yesterday, 50 Cent posted a video of 6ix9ine urinating on wall while taking a break from filming.
Meanwhile, their new collaboration 'Get The Strap' is set to premiere during episode eight of Power Season 5.
According to 50 Cent, the next episode of Power won't be until 26th August in the US or 27th August on Netflix UK.