Police Respond To Gunshots Fired During 50 Cent & Tekashi 6ix9ine Video Shoot
16 August 2018, 14:48 | Updated: 16 August 2018, 14:49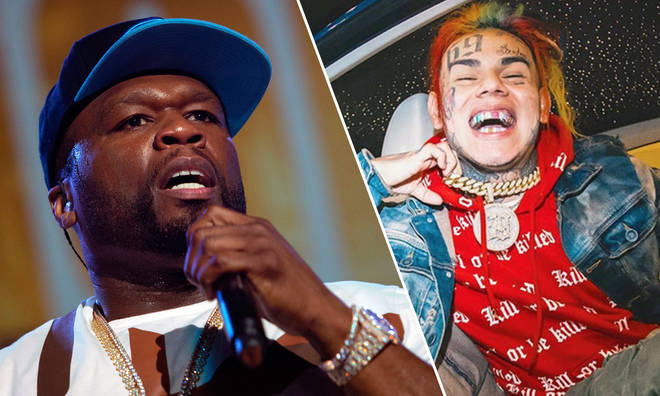 Details here.
Gunshots were reportedly fired on the set of a music video being filmed by 50 Cent and Tekashi 6ix9ine, TMZ reports.
Both rappers were on set at the time of the shooting, which took place in the Greenpoint neighbourhood in Brooklyn, New York, at around 10:30pm on Tuesday. No casualties were reported.
According to the report, witnesses say someone in a white Porsche with New Jersey license plates fired at least eleven shots during the filming of the music video.
The report also states that, based on the shell casings, it appears the shooter used a 9 mm semi-automatic weapon. A separate report from the New York Times states that police also found cartridges from a 380-caliber handgun.
Sources disclosed to TMZ that the shooter wasn't intentionally targeting any of the rappers, but members of law enforcement aren't convinced.
Police are currently reviewing the surveillance footage, but no-one has been taken in custody.
50 Cent responded to the incident on Twitter, posting a short video that 'Gummo' rapper 6ix9ine had filmed of himself urinating.
"I told 69 you can't be acting crazy. Now I'm almost positive he shot up the video. LOL." he wrote.