Tekashi 6ix9ine Allegedly Hopes To "Avoid Prison Time" Following Child Sex Case
6 September 2018, 15:40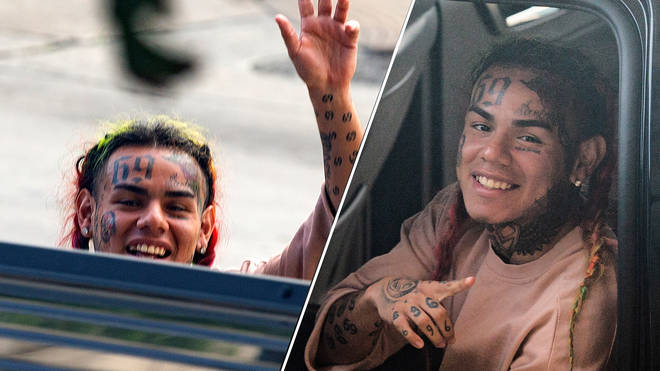 The polarising rapper pled guilty back in 2015.
Tekashi 6ix9ine has reportedly asked the judge in his ongoing child sex court case to help him avoid prison.
Back in 2015, the 'Gummo' rapper pled guilty to one count of using a child in a sexual performance. At the time, the child was 13 years old, and a video of the sexual act was posted online.
6ix9ine has since violated the conditions of his guilty plea as a result of his two recent arrests - one for assaulting an officer, and one for assaulting a 'fan' in a shopping mall.
As a result, prosecutors have reportedly recommended that the rapper serves one to three years in jail. However, according to TMZ, he's not going down without a fight.
The publication claim that the rapper has written a letter to the judge outlining why he shouldn't go to prison. In it, 6ix9ine claims that neither of the aforementioned arrests are a violation of his plea deal because they happened this year.
His lawyer, Lance Lazzaro, says that because the deadline on 6ix9ine's plea deal was October 2017, it's "too late" for him to be convicted. He also pointed out 6ix9ine was never convicted for either offence.
Ultimately, the New York native is requesting the judge give him a sentence of four years probation and a place on a youthful offenders programme.