Tekashi 6ix9ine Reportedly Denied Bail Despite "Offering His Entire Bank Balance"
20 November 2018, 14:08 | Updated: 20 November 2018, 14:18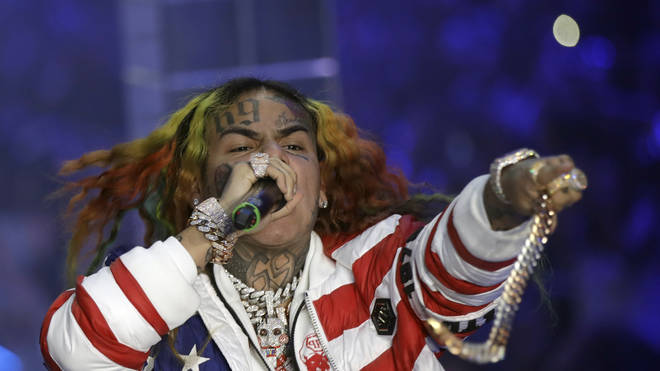 'FEFE' rapper Tekashi 6ix9ine is attempting to earn bail following his dramatic arrest for racketeering charges in New York.
Tekashi 6ix9ine has reportedly been denied bail despite offering his entire bank balance to the court.
The controversial 'BEBE' rapper, who is currently facing a life sentence, is desperately fighting a racketeering case after being arrested by the FBI this weekend.
Authorities believe that 6ix9ine is responsible for a number of crimes that have happened over the past 18 months and is facing some serious charges alongside his former Treyway members.
According to DJ Akademiks, Tekashi 6ix9ine attempted to pay over $1.7 million, surrender his passport and remain on house arrest.
However TMZ have confirmed that his request has been turned down by the judge.
The rapper is currently facing 6 counts of federal racketeering, which includes discharging a firearm while committing a crime.
This particular count carries a potential life sentence and at least 25 years in jail.
Tekashi 6ix9ine will currently remain in custody until his court hearing.
However the rapper will attempt to try and get bail again at some point this week.