Tekashi 6ix9ine Caught Ordering Hit On Chief Keef's Cousin In Shocking Leaked Video
23 November 2018, 10:33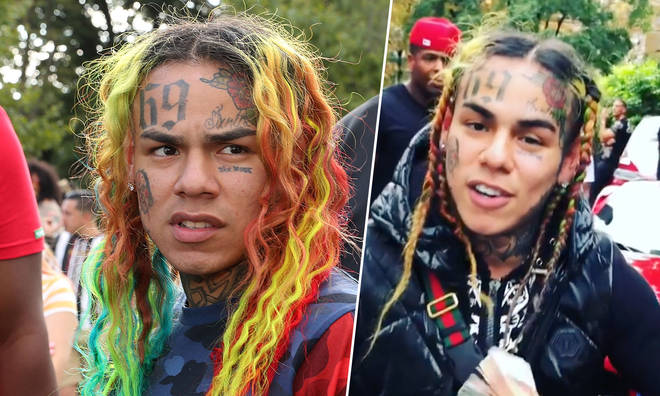 The 22-year-old rapper - who is currently sitting in jail after being arrested on racketeering charges - can be seen appearing to order a shooting on the cousin of Chief Keef, just days before Keef was shot at in Times Square.
Tekashi 6ix9ine appears to order a hit on Chief Keef's cousin, Tadoe, in a shocking new video leaked by TMZ.
The 22-year-old rapper, who was arrested on multiple racketeering charges earlier this week, can be seen talking to Tadoe on FaceTime, asking him whether or not he's going to be with Keef at his hotel in New York.
The video was allegedly filmed back in May, just days before someone shot at and missed Chief Keef in New York City's Times Square following his beef with 6ix9ine.
When Hernandez hangs up, he tells his crew he's placing a $30,000 bounty on Tadoe, despite later denying any involvement with the shooting in the days following.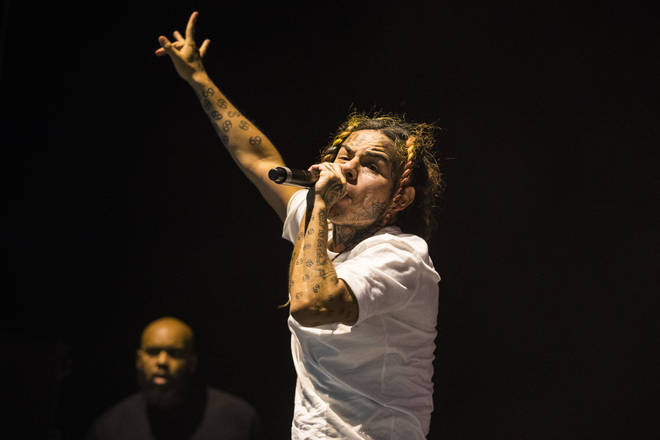 6ix9ine, real name Daniel Hernandez, is currently sitting in a Brooklyn detention centre following an extensive federal investigation.
The rapper, alongside his former manager and two of affiliates, were arrested on charges including armed robberies, drug trafficking and organised shootings. He's facing a life sentence of 35 years.
His new album 'Dummy Boy' was scheduled to drop today (Friday 23rd. Nov) but was postponed following the recent arrest.