Chris Brown concert-goer allegedly splits from his girlfriend over viral lap dance
16 March 2023, 12:47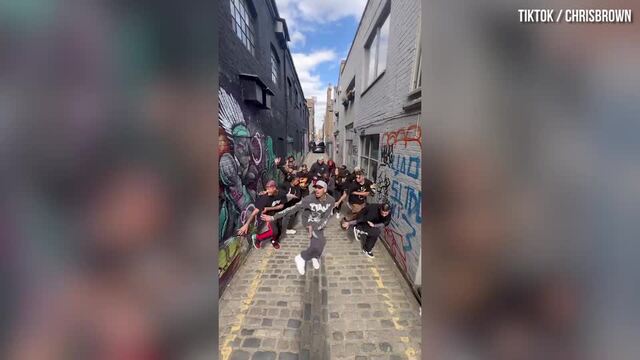 Chris Brown dances it out in London
A couple have allegedly split after the girl was chosen by Breezy in his viral lap dance routine on tour.
A couple who attended Chris Brown's concert have found themselves reportedly breaking up after his girlfriend was chosen by Chris Brown as the girl in his infamous 'Take You Down' routine.
The guy uploaded a series of videos to TikTok documenting the experience, that have since gone viral and now have resulted in the couple reportedly splitting due to Breezy's seductive antics.
The videos have racked up over 25 million views between them, after the guy paid £500 for tickets which has ended the relationship.
A user on TikTok @dashthelith posted a series of videos that show a woman being grinded on by the R&B singer as people commented messages like "damn she was too comfortable doing that" and saying that she has "no respect."
Lots of avid followers of the drama asked for an update to the situation, and the TikTok user did not hesitate.
Using a current trend where users update their followers on their life, he added a series of pictures with quirky transitions to explain the drama.
"Just updating everyone regarding the Chris Brown concert, I'm no longer with my girlfriend but she said she doesn't think what she did was wrong," the user captioned the post.
He also replied to some comments left underneath: he quipped "exactly" to someones reaction that "Celebrity or not a boundary is a boundary."
Chris Brown has not responded to the reported relationship breakdown caused by his viral lap dance.
Read More Chris Brown News Here: