YNW Melly Thanks Fans From Jail After New Song '223's' Goes Gold
8 October 2019, 13:11
YNW Melly has shared a message with his fans as awaits his trial after being arrested for murder earlier this year.
YNW Melly has had a rollercoaster 2019 - as his song 'Murder On My Mind' went Platinum in the US, the 20-year-old was arrested and charged with two counts of first degree murder.
That hasn't stopped the Florida rapper from releasing more music whilst he's been behind bars and his latest track '223's' has now been certified Gold in its first month, helped by the dance craze accompanying it.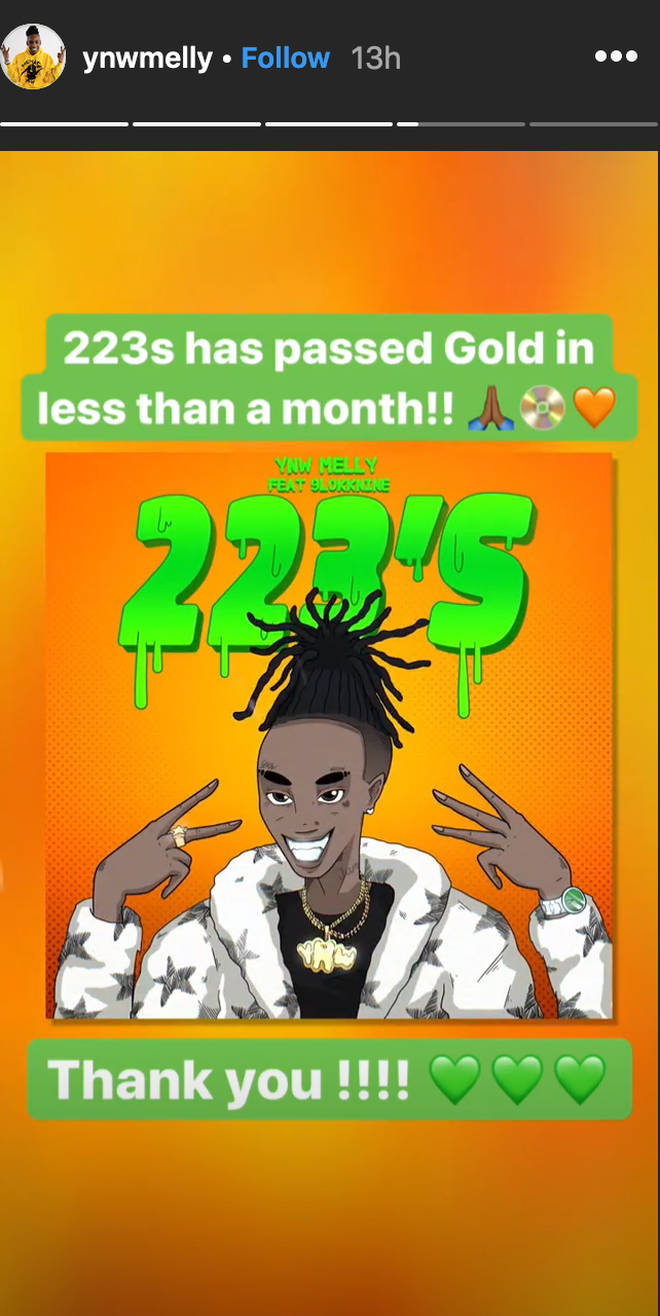 Celebrating the news, YNW Melly's team shared the track's artwork on Instagram Stories with the caption '223's has passed Gold in less than a month!! Thank you!!!!'.
But his team also followed that message up with another from the rapper himself who has reporteldy been hearing the song played on American radio.
Writing in another Instagram Story, Melly's team said 'Melly has been hearing 223's play on the radio. He appreciates all his fans for helping make that happen', marking the first time Melly has addressed fans through his team in a number of months.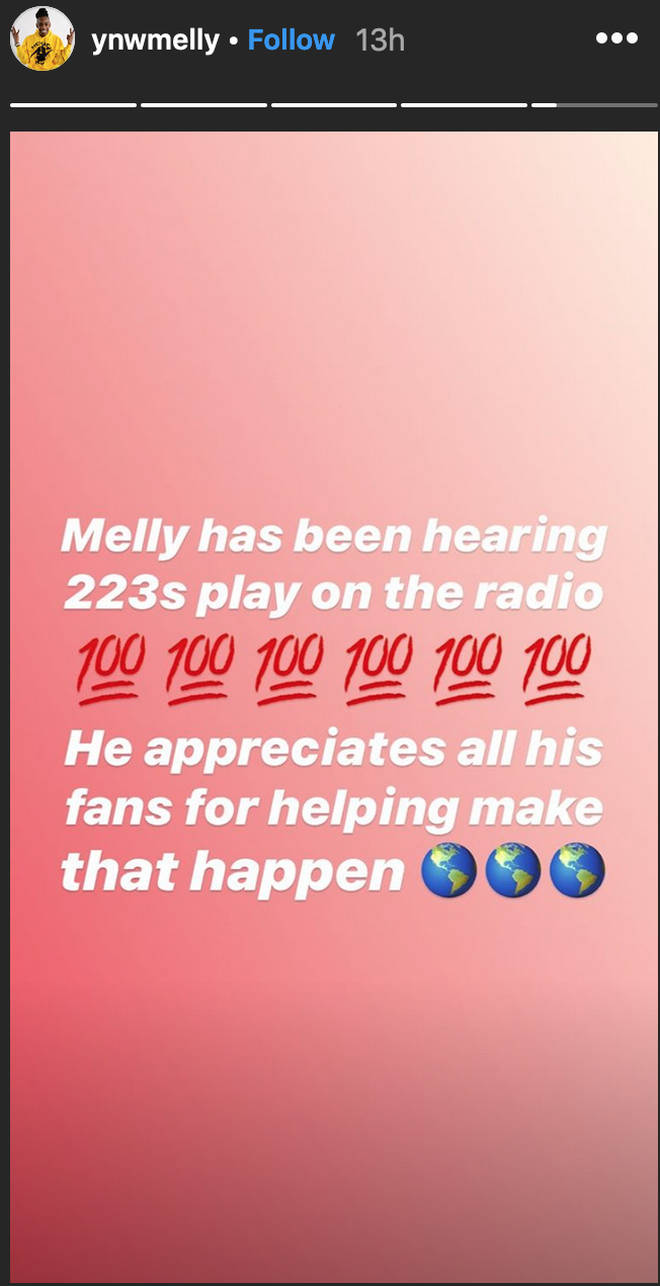 The 'Mixed Personalities' previously thanked his fans for all their support in a voice message from behind bars and said, "I love ya'll, I love ya'll so much, I thank God for ya'll every day thank ya'll for keeping me in ya'll prayer. Amen."
YNW Melly was arrested and charged by police after he allegedly shot and killed Christopher Thomas Jr. (a.k.a. YNW Juvy) and Anthony Williams Henry (a.k.a. YNW Sakchaser) back in October 2018.
> Download Our Free App For All The Latest Music News!