YNW MELLY Arrested For Murder Of Two Friends As Song 'Murder On My Mind' Goes Platinum
14 March 2019, 11:34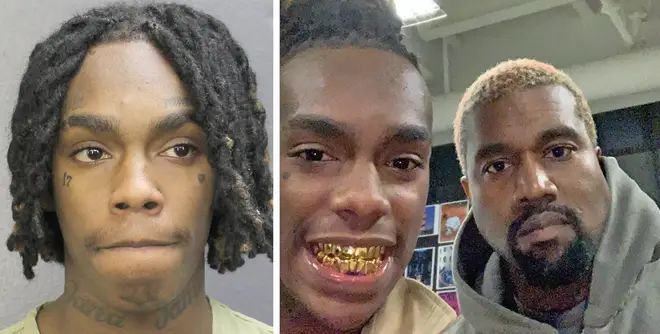 YNW Melly's hit song 'Murder On My Mind' is hitting serious chart heights whilst he awaits trial for the alleged murder of two of his friends.
American rapper YNW Melly is enjoying huge chart success with his latest track 'Murder On My Mind' and the song has just been certified platinum - however the rapper is currently in jail facing first degree murder charges after police claim he killed two of his friends.
According to police, YNW Melly allegedly shot and killed Christopher Thomas Jr. (a.k.a. YNW Juvy) and Anthony Williams Henry (a.k.a. YNW Sakchaser) back in October 2018.
YNW Melly - Murder On My Mind [Official Video]
The police also claim that YNW Melly, who has previously worked with Kanye West, had an accomplice who was another friend named Cortlen Henry (aka YNW Bortlen) and that Henry drove the dead bodies of his freinds around in a car for several hours before taking them to a Florida hospital and telling police they were shot in a drive-by.
YNW Melly was arrested just one month after his song 'Murder On My Mind' reached Gold status and it's gone on to be certified platinum only a couple of weeks after his arrest.
The rapper has already pleaded not guilty to the charges in court however no bail was set in his case and it appears that he will remain in jail until he faces trial at a currently unknown date.
> Download Our Free App For All The Latest Music News!