This Houston Rap Video Just Accidentally Got 20 Guys Arrested
13 December 2018, 12:27 | Updated: 13 December 2018, 15:36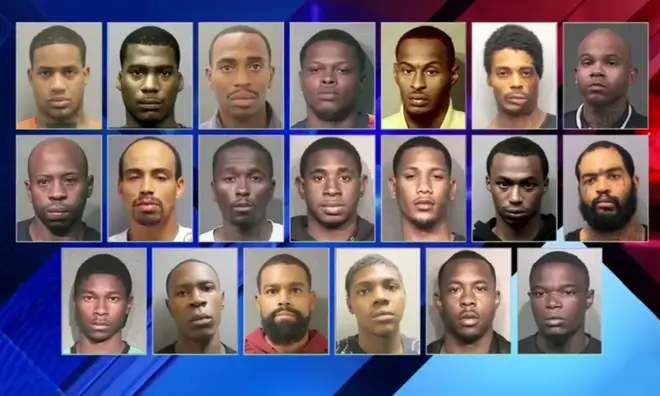 Houston rappers NFL Cartell Bo and Maxo Kream's music video for 'Hoova' just got 20 people arrested by accident.
When it comes to rap music videos, there have been some classics over the years - but we've never heard of one accidentally getting 20 people who starred in it arrested before!
Houston rap stars Maxo Kream and NFL Cartell Bo's music video for their song 'Hoova' was viewed almost 2 million times, but the rappers and many extras in the video used real, loaded guns in the shoot which was taking place next to a school.
Hillard Elementary School, which was emptying out for the day when the music video was being filmed, was just across from the park where filming was taking place and some of the school's stiudents even appeared in the final edit.
After local residents witnessed the group waving guns around they called the police and a number of people were arrested on site, whilst others ran away.
A couple of months after filming, the 'Hoova' music video was released and Houston police then used the footage to identify everyone they were looking for, making 20 arrests in total and charging all of them with illegal possession of a weapon.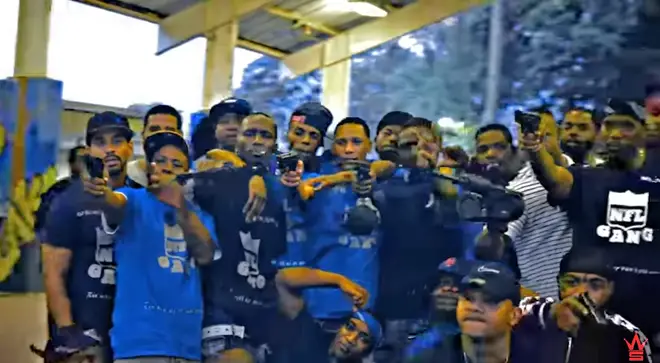 One of the video's stars - NFL Cartell Bo - was one of the people arrested and after being fitted with an ankle tag and released on bond, the rapper cut off the tag and went on the run. He is still currently on the loose.
Eight of the videos other stars who were arrested are currently also on the run, whilst one of them was killed in a shooting outside a local nighclub.
The video for 'Hoova' is still online and currently has over 2 million views.
> Download Our Free App For All The Latest Music News!