The Best Hip-Hop Songs Of 2018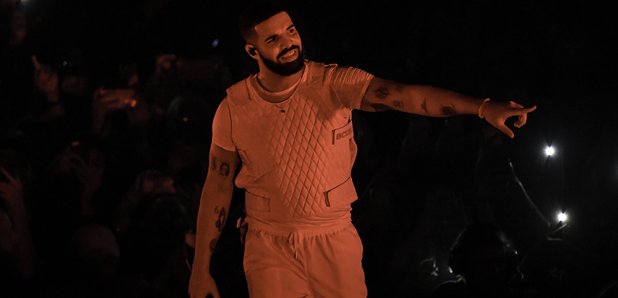 Listen to the ultimate Hip-Hop playlist with huge tracks from the likes of Drake, Eminem, Kendrick Lamar, Cardi B and more.
Drake dominated 2018 with his record-breaking album 'Scorpion', as well as unforgettable features on the year's biggest Hip-Hop songs.
There have also been chart-topping bangers from Travis Scott, Kanye West and Nicki Minaj.
While newcomers such as Lil Baby and Gunna have established themselves as ones to watch going forward.
Check out the biggest Hip-Hop songs to drop in 2018.
(Warning: Some of these tracks contain strong language that some people may find offensive.)
Lil Baby & Gunna - 'Drip Too Hard'
Two of the breakout rappers of 2018, Lil Baby and Gunna, collaborated on their infectious style-orientated anthem.
ASAP Rocky Feat. Skepta - 'Praise The Lord (Da Shine)'
ASAP Rocky and Skepta teamed up on a transatlantic collaboration that will definitely remembered as one of 2018's biggest songs.
The Carters - 'Apesh*t'
Beyonce showed off her rapping skills on the biggest song taken from her joint album with JAY-Z!
Lil Baby & Gunna Feat. Drake - 'Never Recover'
Drake drops a cold guest spot on Lil Baby' latest heavy-hitter with Gunna. This is BIG.
Travis Scott Feat. Drake - 'Sicko Mode'
What a link-up! The dream team have struck gold with their new tempo-switching fire starter.
French Montana feat. Drake - 'No Stylist'
Drizzy fires another shot at Kanye West in his new joint with French Montana, who also smashes it on this one.
Kodak Black Feat. Travis Scott & Offset - 'ZEZE'
The song that birthed one of the funniest memes of 2018 has finally dropped - and it was worth the wait.
Kanye West & Lil Pump Feat. Adele Givens - 'I Love It'
The video. The song. The outfits. What ISN'T going on in Kanye's ridiculously catchy collab with Pump?
Machine Gun Kelly - 'Rap Devil'
MGK's feud with Eminem kicked off in 2018 when he released this scathing diss track!
Tyga - 'Dip'
Tyga is making 2018 his year for the taking! Another huge track comes in the form of 'Dip'.
Gucci Mane, Bruno Mars & Kodak Black - 'Wake Up In The Sky'
Bruno delivers a memorable hook over a slick trap-infused beat while Gucci and Kodak serve the bars.
Eminem - 'Killshot'
Eminem fired back at Machine Gun Kelly with a savage diss track that ended their feud.
Tyga - 'SWISH'
Tyga continued his remarkable comeback in 2018 with his impressive summer-themed single 'SWISH'!
Tyga Feat. Offset - 'Taste'
Tyga has collaborated with Offset on a party song that will soundtrack endless parties this summer!
Drake - 'Duppy Freestyle'
After Pusha T's song 'Infrared', Drake clapped back with a scathing diss track mentioning Kanye West and the GOOD Music president himself.
YG Feat. 2 Chainz, Bg Sean & Nicki Minaj - 'Big Bank'
YG links up with a trio of Hip-Hop's finest his latest banger. It's fair to say every player brings the fire.
Pusha T Feat. Kanye West - 'What Would Meek Do?'
Pusha T kicked off GOOD Music's summer of new music with his impressive album 'DAYTONA'. His collaboration with Kanye West is a standout from the seven-track LP.
Kanye West Feat. T.I. - 'Ye Vs. The People'
In the wake of his highly publicised Twitter resurgence, Kanye dropped a surprise politically-charged track featuring T.I. exploring his controversial views.
J. Cole - 'ATM'
Just a taster of his latest album 'KOD', Cole's money-oriented banger serves as the perfect satirical look at the dollar-driving ambition of today's Hip-Hop artists.
Nicki Minaj - 'Chun Li'
Miss Minaj generated a whole load of buzz after dropping two surprise singles ahead of her forthcoming album, with the fiery 'Chun-Li' taking the lead.
Cardi B Feat. Bad Bunny & J Balvin - 'I Like It'
Taken from Cardi B's debut album 'Invasion Of Privacy', the New York rapper linked up with Latin trap artists Bad Bunny and J Balvin for a summer banger!
Drake - 'Nice For What'
Ahead of the release of his latest album, Drake released empowering anthem 'Nice For What', which samples Lauryn Hill's 'Ex Factor'.
BlocBoy JB Feat. 21 Savage - 'Rover 2.0'
Fresh from his giant collaboration with Drake on 'Look Alive', Memphis rapper BlocBoy JB joins forces with 21 for another heavy Hip-Hop hitter.
Drake & Lil Baby - 'Yes Indeed'
Drake collaborated with Atlanta-native Lil Baby on one of the biggest songs of the year. What a bass line!
Lil Dicky Feat. Chris Brown - 'Freaky Friday'
Following a three-year hiatus, Lil Dicky released a hilarious parody single alongside Chris Brown, Ed Sheeran and DJ Khaled. What a video!
DJ Khaled Feat. Jay Z, B and Future - 'Top Off'
The super producer has done it again! Khaled enlisted the help of Hip-Hop power couple Bey - under her new alter ego, 'B' - and Jay alongside Future to take on the energetic track.
Chris Brown & Joyner Lucas - 'Stranger Things'
Chris Brown and Joyner Lucas announced their joint album 'Angels & Demons' with the release of hard-hitting single, inspired by Netflix hit TV show 'Stranger Things'.
Migos Feat. Drake - 'Walk It Like I Talk It'
Migos linked up with Drake for the second time on huge club anthem 'Walk It Like I Talk It'! This is huge....
BlocBoy JB & Drake - 'Look Alive'
Following the success of 'God's Plan', Drake released hood banger 'Look Alive' alongside Memphis rapper BlocBoy JB.
Drake - 'God's Plan'
While fans eagerly anticipate a rumoured album from the Canadian rapper, Drake is keeping them satisfied with this bouncy 40-produced bop.
Drake - 'Diplomatic Immunity'
Drizzy is getting into it on his latest autobiographical effort, which sees him reference Rihanna, Jennifer Lopez, her boo A. Rod and long-time rival Joe Budden.
Cardi B Feat. 21 Savage - 'Bartier Cardi'
Bardi's sophomore single has got people talking for all the right reasons. Hip-Hop's current leading lady is taking this year by storm!
Jay Rock Feat. Kendrick Lamar, Future & James Blake - 'King's Dead'
This star-studded line up have delivered a powerful, high-energy banger taken from the Kung Fu Kenny-produced 'Black Panther' soundtrack.