YNW Melly Prosecutors Seek Death Penalty Following Alleged Murder Charge
23 April 2019, 12:01 | Updated: 23 April 2019, 12:03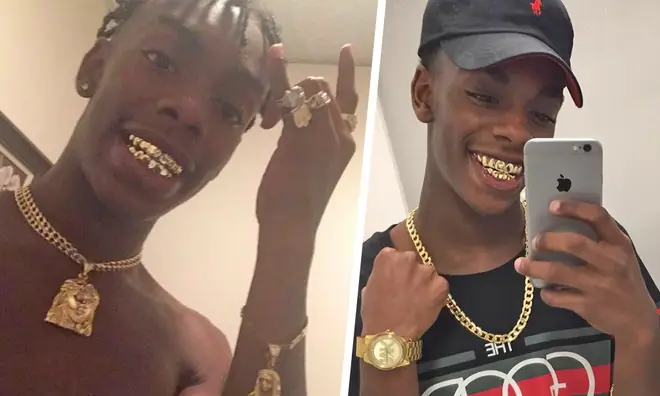 Rapper YNW Melly is being charged with the alleged murder of his two friends just weeks before his song 'Murder On My Mind' went platinum.
YNW Melly was arrested in early 2019 and charged with the alleged murder of his two friends Christopher Thomas Jr. (aka YNW Juvy) and Anthony Williams Henry (aka YNW Sakchaser) - and now the 'Murder On My Mind' rapper faces the death pentalty.
Reports have revealed that prosecutors in Florida will seek the death penalty for the Kanye West-collaborator if he's found guilty of the double murder at trial.
Reports from various sources including CNN have claimed that prosecutors will look to prove that YNW Melly is guilty of the double shooting "beyond a reasonable doubt" and that the 19-year-old rapper commited the murder "in a cold, calculated and premeditated manner".
YNW Melly has consistently denied the allegations being made against him and proclaimed his innocence but his lawyers have previously suggested they're concerned the lyrics to his hit song 'Murder On My Mind' will be used in court.
Speaking to XXL in a recent interview, YNW Melly's lawyer Jason Roger Williams said "It's unclear, but [lyrics have] certainly been a large part of what has come from that office right now. They have not used lyrics in court yet, but that seems to be the plan based on what we've heard so far."
> Download Our Free App For All The Latest Music News!