YNW Melly 'Leaked' Jail Photos Reveal First Glimpse Of Rapper Since Death Penalty News
10 May 2019, 16:03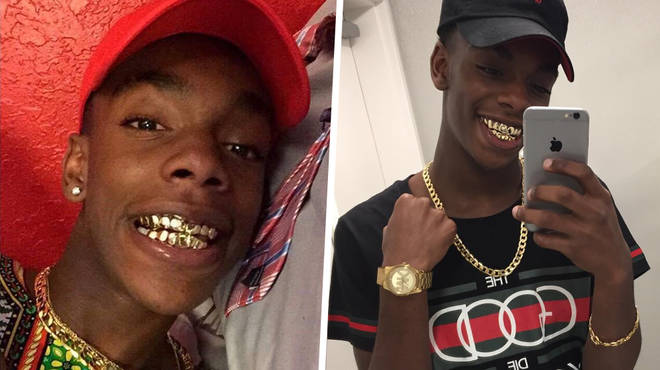 YNW Melly photos of him in jail have surfaced and have taken the internet by storm. This is the first time there has been a photo of him since it had been revealed that he could be facing the death penalty...
New photos of rapper YNW Melly have surfaced of him in jail. This photo leak comes weeks after it was announced that the "Murder On My Mind" rapper could possibly be facing the death penalty if he's proven guilty for two first-degree murder.
YNW Melly and YNW Bolton are facing double murder charges for killing their friends YNW Sakchaser and YNW Juvy.
New photos of the 20-year-old rapper have emerged, which shows the Floridian star smiling and happily still showing off his grills.
In the photo, Melly, whose real name is Jamell Demons, can be seen wearing rocking black and white stripes as he makes a "piggy" nose to the camera.
It's unclear whether the photos in jail are from his current situation, or from a previous time the star was locked up.
The "Mixed Personalities" rapper looks as though he is happy and in good spirits.
The rapper will be on trial in the future where his fate will be determined.