YNW Melly Surprises Fans With Heartfelt Voice Message Recorded From Jail Call - LISTEN
15 May 2019, 16:28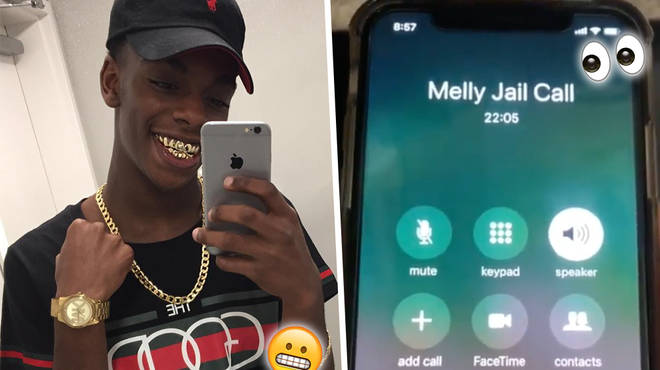 YNW Melly has shared a lovely message with his fans over a recorded phone call from jail. Despite possibly facing the death penalty, the rapper remains positive and uplifted...
A few weeks ago, it was revealed that YNW Melly could possibly be facing the death penalty if he gets proven guilty in the two counts of first degree murder of his two friends - YNW Sakchaser and YNW Juvy.
Despite the news, YNW Melly has shared a lovely message with his fans while the rapper is in jail. During a phone call with rapper Tonk Wit The Gift, the rapper revealed how he feels despite his current situation, being locked up and possibly facing death penalty.
Earlier today, the "Mixed Personalities" rapper's friend, Tonk Wit Tha Gift, who is also a rapper, took to his Instagram account to share a phone call from jail with Melly.
YNW Melly starts off introducing himself on the phone so his fans know it's him. The star then goes on to let fans know his current thoughts. He said "Just want to let all my fans know that god is real".
He continues "Jesus is real, he has anointed oil on my head freeing my soul". He goes on to praise god for getting him where he is mentally, having a "free soul".
He added: "The reason ya'll love me, the reason everybody loves my music". Referring to God, the rapper states "He is the reason I'm coming home, nobody else".
To close his effect message, he tells his fans "I love ya'll, I love ya'll so much, I thank god for ya'll every day thank ya'll for keeping me in ya'll prayer. Amen."