Will Smith and Jada Pinkett Separated: When Did They Split & Why?
12 October 2023, 09:07
When did Will & Jada break up? Are they separated? Here's the rundown.
Will Smith and Jada Pinkett-Smith have confirmed that they have been separated since 2016, after Jada revealed the information in a new excerpt from her book.
The couple have been legally married since 1997, and Jada has confirmed that though the pair have not technically divorced, she and Smith are no longer romantically together.
So, when did Will Smith and Jada Pinkett-Smith separate? Were they together during the 2022 Oscars slap-incident with Chris Rock? Here's everything you need to know.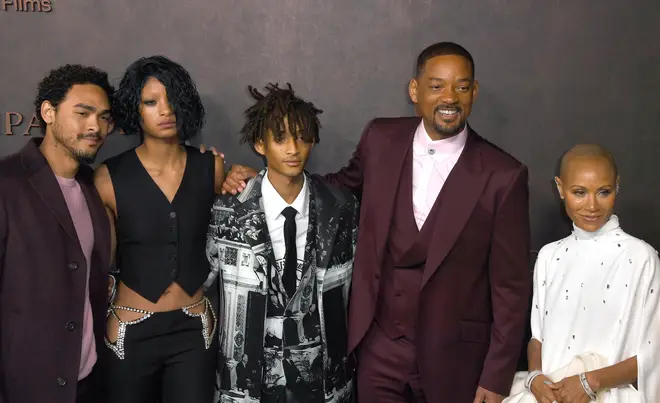 When did Will Smith and Jada Pinkett-Smith separate?

According to Jada Pinkett-Smith, she has revealed that Will and her have been living separate lives since 2016.

She confirmed to The Today Show that they had lived apart for several years before Smith, 55, slapped Chris Rock at last year's Oscars over a joke about Pinkett Smith's alopecia.

Pinkett-Smith opened up about the infamous Oscars slap in an interview with PEOPLE in October 2023 and said: 'There's no way that Will hit him.'" It wasn't until her husband returned to his chair that she "even realized it wasn't a skit".

Will Smith (R) slaps US actor Chris Rock onstage during the 94th Oscars at the Dolby Theatre in Hollywood, California on March 27, 2022. Picture: Getty

Why did Will Smith and Jada Pinkett-Smith separate?

Jada revealed in an interview with The Today Show the reasons for their split.

"By the time we got to 2016, we were just exhausted with trying," Jada revealed. "I think we were both still stuck in our fantasy of what we thought the other person should be."

The pair are still legally married and reportedly have no plans to divorce. They share children Jada and Willow together, with Will having child Trey with his ex-wife.

Eddie Murphy cracks joke about Will Smith at the Golden Globes

Will Smith and Jada Pinkett Smith attend the 2022 Vanity Fair Oscar Party. Picture: Getty

What happened between Jada Pinkett-Smith and August Alsina?

In 2020, Jada revealed on her Red Table Talk, that she had an affair with August Alsina.

Will appeared alongside Jada in the episode, in which she explained that she and her husband were "separated amicably" when the romance occurred, which had not been disclosed to the press at the time.

August Alsina and Jada were in an 'entanglement' in 2015 after being introduced by her son, actor Jaden Smith.

August Alsina and Jada Pinkett Smith pictured in 2017. Picture: Getty