Is Usher going on a World Tour in 2024?
28 September 2023, 13:02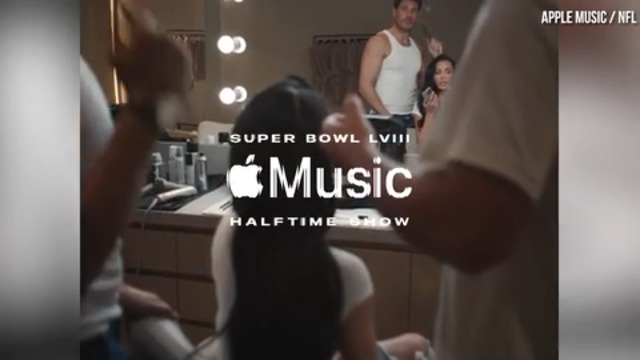 Kim Kardashian has confessions for Usher in Super Bowl promo
Will Usher be going on tour in 2024? Where is he rumoured to perform? Here's everything you need to know about his rumoured tour.
R&B singer Usher has recently announced he will be headlining the iconic Super Bowl halftime show in February of 2024, which has led some fans to believe he may be embarking on a tour after that.
The 'Confessions' singer has had a busy few years performing a residency in Las Vegas, and has even taken it to Europe with a residency in Paris, France.
Since Usher has not done a worldwide tour since 2014's UR Experience Tour, fans are theorising that 2024 will see a brand-new Usher world tour.
So, what are the rumours? Where will Usher be performing? Here's all we know.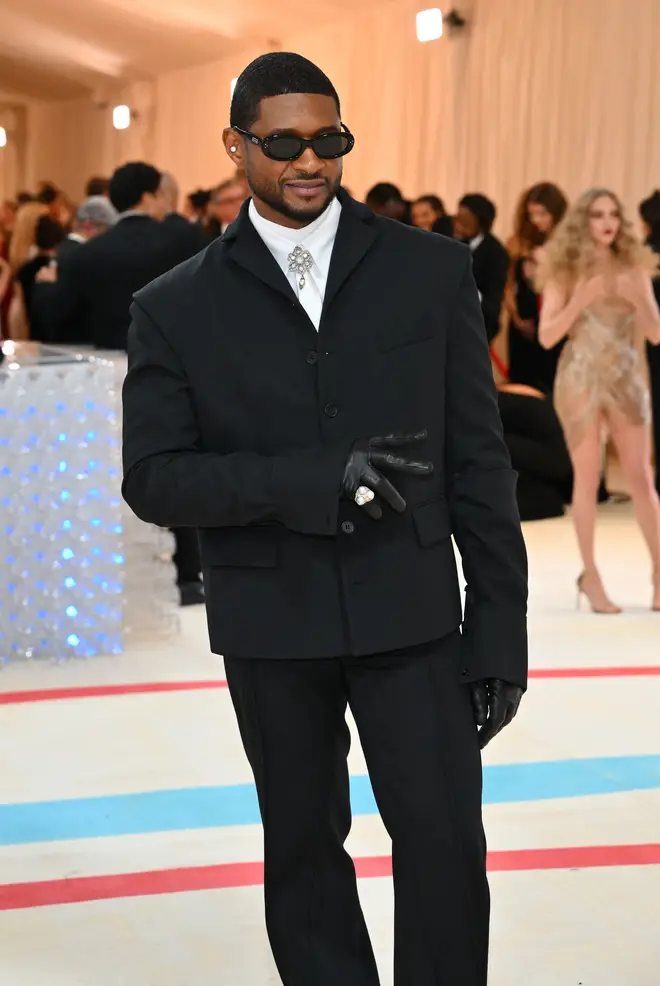 Is Usher going on a World Tour in 2024?

So far, Usher has not announced that he will be going on tour, however this has not stopped fans from theorising.

Since Usher has announced his Parisian residency, fans have started speculating where is possible next.

Sources have told Billboard that he plans to announce a tour off the back of his Super Bowl performance.

Usher is likely to perform his hits including 'Confessions' and 'Love in this Club'. Picture: Getty

"That same team is expected to spend the next four-and-a-half months routing, confirming and finalizing a 2024 global tour that sources expect will be ready to go on sale moments after he steps off the stage."

The source also added that Usher will drop his upcoming album, called Coming Home, on the same day as the Super Bowl.

Where will Usher be performing?

There has been no announcements on where Usher might possibly take his tour, but is likely to see the singer go worldwide.

Following residencies in Las Vegas and Paris, sources say "Usher's team has been busy placing holds on arenas around the world."

Watch this space for any updates.

Paris, France. 25th Sep, 2023. Usher performs at La Seine Musicale concert hall in Paris, France on September 25, 2023. Photo by Christophe Meng/ABACAPRESS.COM Credit: Abaca Press/Alamy Live News Credit: Abaca Press/Alamy Live News. Picture: Alamy

How can I get tickets?

So far, tickets have not gone on sale.

However, tickets to Usher's Paris residency can be found here, with dates running from September 24 - October 5.

Paris, France. 25th Sep, 2023. Usher performs at La Seine Musicale concert hall in Paris, France on September 25, 2023. Photo by Christophe Meng/ABACAPRESS.COM Credit: Abaca Press/Alamy Live News Credit: Abaca Press/Alamy Live News. Picture: Alamy

What is the setlist for Usher's tour?

So far, no setlist has been confirmed for his rumoured tour.

However, we have a strong indication of what he might perform thanks to his Vegas residency.

Here is the setlist Usher performs during his Vegas residency (via Setlist.fm).

1. "My Way"

2. "Caught Up"

3. "U Don't Have to Call"

4. "Love In This Club"

5. "Party" (Chris Brown cover)

6. "Lil' Freak"

7. "Lovers And Friends" (Lil Jon & The East Side Boyz cover)

8. "Good Love" (City Girls cover)

9. "I Don't Mind"

10. "Bad Girl"

11. "Good Kisser"

12. "My Boo"

13. "Superstar"

14. "Can U Handle It?"

15. "Dance (A$$)" (Big Sean cover)

16. "I Don't F*ck With You" (Big Sean cover)

17. "Hey Daddy (Daddy's Home)"

18. "I Need A Girl" (Diddy cover)

19. "Trading Places"

20. "U Remind Me"

21. "You Make Me Wanna…"

22. "Throwback"

23. "U Got It Bad"

24. "Nice & Slow"

25. "Climax"

26. "Burn"

27. "Confessions"

28. "Confessions Part II"

29. "DJ Got Us Fallin' in Love"

30. "OMG"

31. "Yeah!"

32. "Without You"