Post Malone opens up about 'drastic' 60 pound weight loss transformation
21 August 2023, 16:39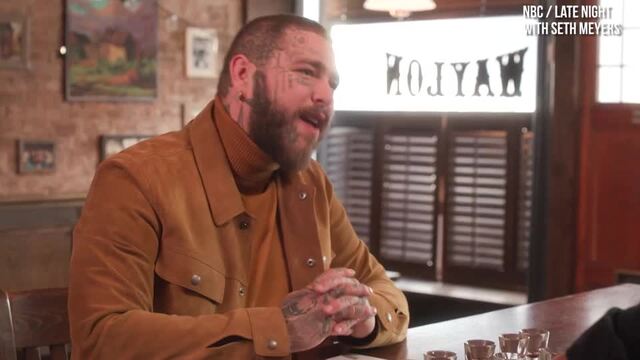 Post Malone reveals how he got his rap name
The rapper has revealed how he made healthier lifestyle changes in a recent interview.
Post Malone has revealed how he managed to lose 60 pounds and embarked on healthier lifestyle changes in a new interview.
Posty was a guest on Joe Rogan's podcast, where he opened up about his weight loss coming down to just to one thing.
The singer previously addressed his healthier lifestyle choices back in April 2023 after fans sparked concern for his drastic weight loss.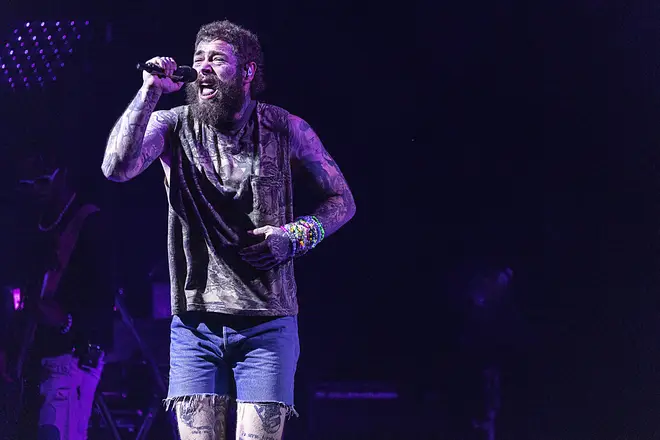 During the chat, Malone said his 60-pound weight loss was down to one condition - quitting fizzy drinks and reducing his sugar intake.
"Soda is so bad. It's so good but so bad. [But if] I had a great show, and you know what, I'm feeling a little bit naughty. I'm gonna have myself a Coke on ice," he said.
He also revealed during the podcast that his daughter motivated him to make these changes. Posty and his girlfriend welcomed a baby girl last year, who stays out of the spotlight.
Rogan & Post Malone: "You Lost 60 Pounds??"
"I guess dad life kicked in," Posty continued. "I decided to kick soda and start eating better. So I can be around for a long time for this little angel."
Back in April, fans became concerned about Posty's drastic transformation as some alleged it was down to drugs.
He fired back in defence: "I wanted to say that I'm not doing drugs. I've had a lot of people ask me about my weight loss and, I'd suppose, performance on stage. I'm having a lot of fun performing and have never felt healthier."