Post Malone's Child: Age, Gender, Name & More Revealed
4 August 2023, 15:35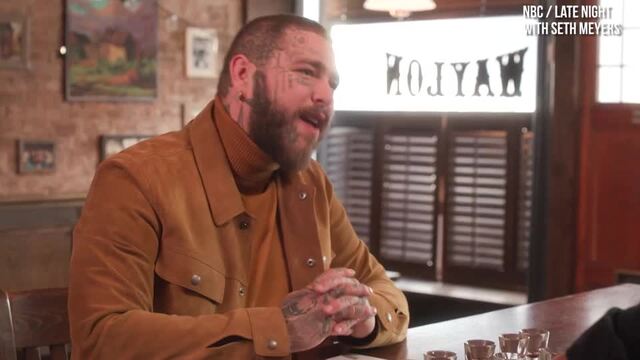 Post Malone reveals how he got his rap name
Here's everything we know about Posty's little one!
Post Malone is known for his multitude of hits including 'Chemicals' and 'Sunflower' and his laidback persona, however the rapper keeps his private life under wraps.
The 'Rockstar' singer revealed that he welcomed a child in May 2022 with his fiancée, who stays out of the spotlight.
Here's everything we know about Posty's little one, including their name, age, gender and more.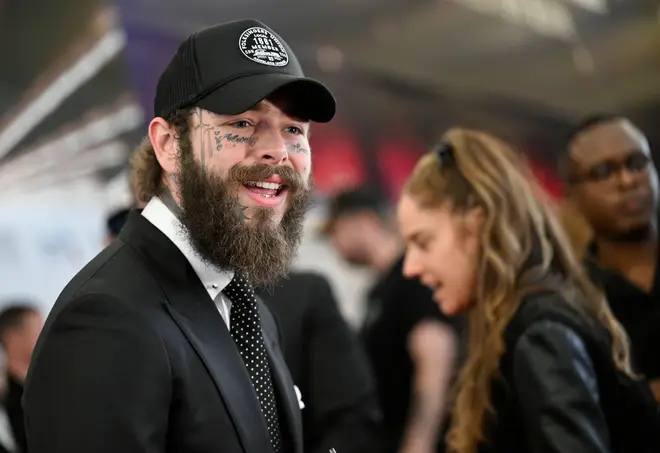 How old is Post Malone's child?

Post Malone's child was born in May 2022, making them just over a year old.

In an interview with the Call Her Daddy podcast in August 2023, Posty joked that his best quality as a father is "having money" and that he predicts his baby's first words will be "my credit card number."

Malone also revealed that he is "happiest I've ever been, so you know, I'll pay all the money in the world."

Post Malone is a father of one. . Picture: Alamy

What gender is Post Malone's child?

Along with the announcement of his child's birth in May 2022, he revealed that his little one is a girl.

"I woke up at 2.30 in the afternoon (then) I went and kissed my baby girl," explained Post in an interview with Howard Sterne in 2022.

When asked whether he was referring to his girlfriend, he confirmed, "Nah, that's my daughter."

Post Malone has been touring most of 2023. Picture: Alamy

What is her name?

Post Malone and his fiancée have yet to reveal the name of their baby daughter, however the rapper has got an inking dedicated to her.

The new inking spells out "DDP", which we can only assume is his daughters initials.

The 27-year-old singer's real name is Austin Post, therefore his daughter has assumedly taken his surname.

Posty's new inking is the initials of his daughter.

Picture: Instagram @chadrowetattoos

What has Post Malone said about his daughter?

Posty candidly spoke to GQ about becoming a father and revealed that his daughter as a "legend."

He also said she is "way cooler than me, but she definitely took a little inspiration from me," he joked.

Posty said to Howard Sterne in his initial interview about his daughter that: "Yeah, I want to let her make her own decisions," adding that the current state of the world makes it "a crazy place to raise a kid."