Michael B. Jordan Reunites with Ex Lori Harvey's Dad One Year After Split
17 October 2023, 15:03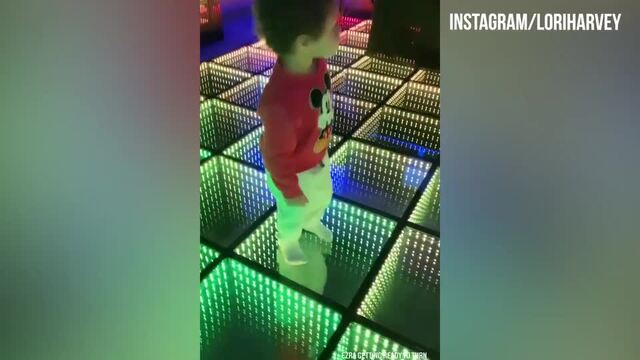 Michael B. Jordan plays with Lori Harvey's nephew
The Creed actor was seen embracing his ex Lori Harvey's Dad Steve at an NBA game.
Michael B. Jordan has reunited with his ex Lori Harvey's father, the presenter Steve Harvey, at a basketball game in Abu Dhabi.
The pair embraced at a game at the start of October 2023 over a year after the 'Black Panther' actor and the socialite called it quits.
There was no awkwardness in the air as the pair reunited at an NBA game, after Lori moved on with current boyfriend Damson Idris.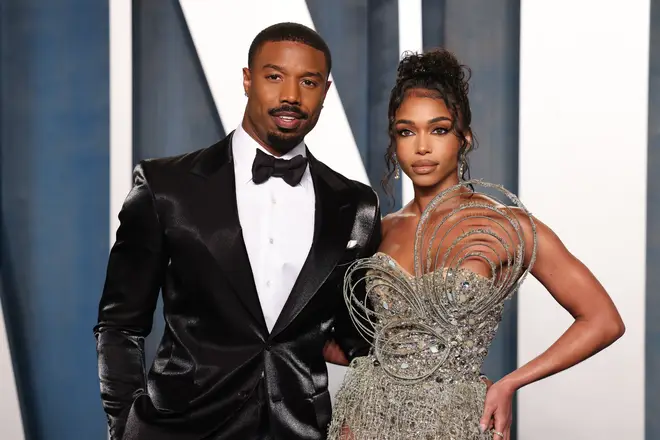 Michael B. Jordan and Steve Harvey were all smiles as they hugged it out on the court at the Dallas Maverick VS Minnesota Timberwolves pre-season game, where their encounter was shared on the official NBA account.
Though Harvey and Jordan exchange a few words with each other, the video has no sound so we are unable to verify what they were talking about.
Steve Harvey confirmed his daughter Lori's split from Michael B. Jordan last summer on his show and said: "I wish them well. I'm Team Lori 1000%. She's my daughter; I love her, I support her."
"Things happen." He continued. "It's hard to be young and in the limelight and have a successful relationship."
Harvey did also praise Jordan, saying, "He's still a cool guy from what I know. It's a breakup … people break up all the time."
Lori has been dating British actor Damson Idris since the start of 2023, and MBJ appears to be single.
Michael B. Jordan & Jonathan Majors Give British Men Love Advice ❤️ | Capital XTRA