Jack Harlow new album 'Come Home The Kids Miss You': tour dates, features, tracklist & more
10 May 2022, 17:33
The 'Nail Tech' rapper's debut album 'Come Home The Kids Miss You' is out now
Jack Harlow fans are highly-anticipating his upcoming album Come Home The Kids Miss You, which is set to be released in May.
The project will be a follow-up his 2020 album That's What They All Say, which featured his breakout single, 'Whats Poppin'.
The upcoming album has been previewed with singles 'Nail Tech' and the colossal 'First Class'. Here's everything we know about Jack Harlow's upcoming album....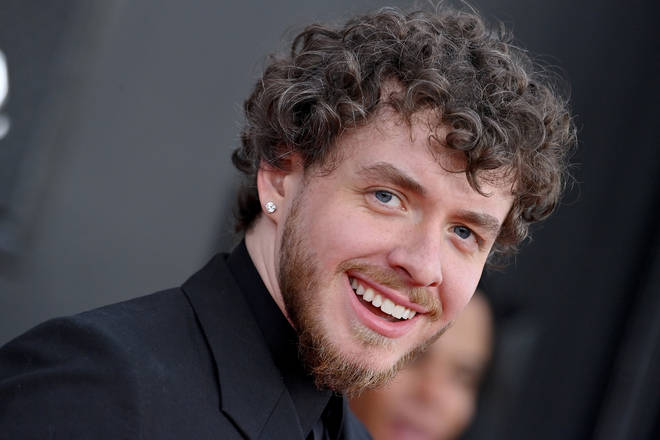 What is the tracklist for Jack Harlow's album?

Jack Harlow has revealed the tracklist for Come Home The Kids Miss You.

The 15-track album includes features from Drake, Justin Timberlake, Lil Wayne and Pharrell - and a song named after pop princess Dua Lipa.

See the full tracklist for Come Home The Kids Miss You below.

1. Talk of the Town
2. Young Harleezy
3. I'd Do Anything to Make You Smile
4. First Class
5. Dua Lipa
6. Side Piece
7. Movie Star ft. Pharrell
8. Lil Secret
9. I Got a Shot
10. Churchill Downs ft. Drake
11. Like a Blade of Grass
12. Parent Trap ft. Justin Timberlake
13. Poison ft. Lil Wayne
14. Nail Tech
15. State Fair

In a recent clip Jack Harlow shared on his Instagram of himself and Pharrell in the studio as they jam to their track "Movie Star."

In the clip, Pharrell claps and says "This is history", praising the star for his new music.

See the clip below.

When is Jack Harlow going on tour?

Harlow is going on tour and will be taking the City Girls with him as he travels across the US for his first ever shows.

JT and Yung Miami are expected to join him at every single show except for the Boston, MA concert on October 9th.

The tour starts on September 6th, and pre-sale tickets will begin on May 11th at 10 AM local time, with general on-sale going live on Friday, May 13th at 10 AM local time.

Here are the US tour dates for his Come Home The Kids Miss You tour featuring the City Girls:

9/6 - Nashville, TN

9/8 - Dallas, TX

9/10 - Houston, TX

9/11 - Austin, TX

9/13 - Phoenix, AZ

9/17 - San Diego, CA

9/20 - Los Angeles, CA

9/23 - Seattle, WA

9/24 - Vancouver, BC

9/25 - Portland, OR

9/27 - Salt Lake City, UT

9/28 - Denver, CO

9/30 - Minneapolis, MN

10/1 - Chicago, IL

10/2 - Detroit, MI

10/5 - Toronto, ON

10/8 - Philadelphia, PA

10/9 - Boston, MA (without City Girls)

10/11 - Washington, D.C.

10/14 - Miami, FL

10/15 - Tampa, FL

10/16 - Atlanta, GA

When is Jack Harlow's new album coming out?

In early April 2022, Jack Harlow announced that his album will be released this summer.

Taking to Twitter, the Louisville native wrote, "Come Home The Kids Miss You...May 6th" along with the trendy art cover for the project.

Come Home The Kids Miss You will be available on May 6, 2022, via Atlantic Records.

What songs are on Jack Harlow's album?

Harlow released the album's lead single, 'First Class', in early April 2022.

The rapper initially shared a snippet of the song - which samples Fergie's 'Glamorous' - on his Instagram, and it quickly went viral on TikTok, building intense hype around the track.

'First Class' debuted at number one on the Billboard Hot 100, his first solo number one following his feature on Lil Nas X's chart-topper 'Industry Baby'.

Harlow's single 'Nail Tech', which he dropped back in February, is also expected to feature on the album.

In mid-April, a song by Harlow tentatively titled 'Have A Turn' leaked online, containing a lengthy verse from none other than Drake.

Drake appears to throw shots at longtime rival Pusha T on the unreleased track, which is rumoured to appear on the album.

Who will feature on Jack Harlow's upcoming album?

In early May, Jack Harlow teased that he has 'strictly legends' on his new album.

Taking to Twitter on Monday (May 2) the rapper wrote: "Strictly legends on my album. Any guesses???".

Many fans guessed that Doja Cat, Drake, J. Cole and Lil Wayne may be on the album.

Jack Harlow teases there are 'strictly legends' on his upcoming album.

Picture: Twitter

During a Rolling Stone interview, Harlow admitted that he's hesitant to put other artists on his pop songs.

"You won't believe what I've turned down, because this pocket we've got right now is fragile, man," he said.

"I've turned down so much sh*t that would have been a big ol' bag."

Jack Harlow reveals he would love to collaborate with Country star Dolly Parton. Picture: Getty

However, one artist he does definitely want to work with, is Dolly Parton. The 'Tyler Herro' rapper said he's reached out to Parton's team in the hope of collaborating.

"I want to put her on some hard sh*t," he said in reference to Parton.

Fans suspect there may be a potential collaboration between Jack Harlow and UK rapper AJ Tracey on his upcoming album.

Picture: Twitter

Fans have also speculated that he may have collaborated with UK Grime artists AJ Tracey following a tweet.

AJ Tracey replied with an eyes emoji when Harlow announced the date of his project dropping.

One fan tweeted AJ Tracey, writing: "Please tell me there's a collab".
While Harlow did not drop any solo music in 2021, he did feature on some big tracks. In July 2021, Lil Nas X released the song 'Industry Baby' featuring Harlow, a single from the former's album Montero.
The song debuted at No. 2 on the Billboard Hot 100 and later reached the top of the charts, becoming Harlow's first No. 1 song on the chart.
'Industry Baby' also received a nomination for Best Melodic Rap Performance at the upcoming 2022 Grammy Awards.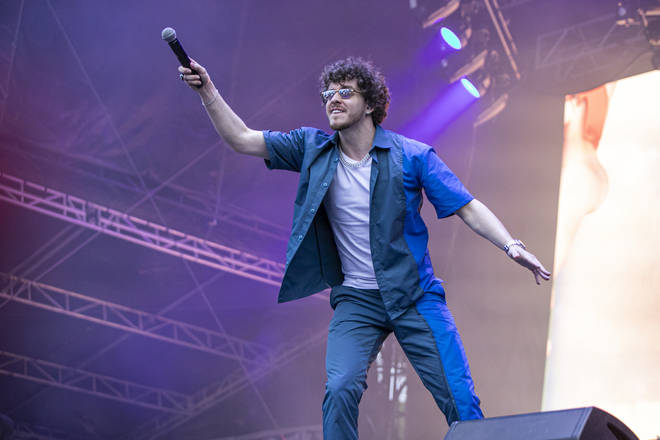 Montero received a nomination for Album of the Year at the 2022 Grammy Awards, giving the 'Already Best Friends' rapper another nomination.
At the 2021 Grammy Awards, Harlow earned a nomination for Best Rap Performance for his 2020 song 'Whats Poppin.'
Harlow's vocals were used on Kanye West's 2022 album Donda 2. Ye also named Harlow as one of the five best rappers in the game right now.