Kanye West new album 2022 'Donda 2': release date, tracklist, features & more
18 February 2022, 10:53 | Updated: 2 March 2022, 14:25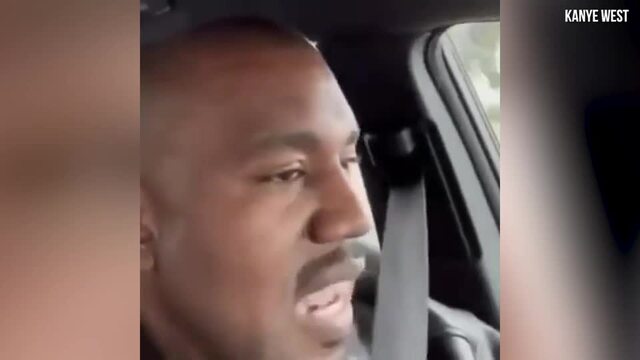 Kanye West thanks Travis Scott for giving him address of daughter Chicago's birthday party
The rapper has confirmed Donda 2 is dropping in February 2022. Producer Digital Nas has given details on the album-making process.
Kanye West has confirmed that Donda 2, the follow up to his 2021 album Donda, will drop February 22nd, 2022.
West - also officially known as Ye - released his tenth studio album Donda on August 29th, 2021, which featured hits including 'Hurricane' and 'Praise God'.
Here's everything we know about Donda 2 so far.
What is the release date for 'Donda 2'?

At the end of January, Kanye revealed that Donda 2 will drop on February 22nd, 2022.

In early January, G.O.O.D. Music COO Steven Victor revealed that Ye was actively working on his recent album's sequel, Donda 2. 

According to Complex, Victor Victor Worldwide founder's used the word "masterpiece" to describe the upcoming album.

Kanye announced the release date of Donda 2 on Instagram.

Picture: Instagram

In a recent interview with Rolling Stone, producer Digital Nas who has been a frequent collaborator with Ye in recent years, gave some information about the album-making process.

When discussing Kanye's approach to the album, he wants each song to be applicable to any major life event.

Nas told the publication: "These are the directives for the album: 'If it cannot be played at a funeral, childbirth, graduation, a wedding, it will not be on our record. 

We learned a lot from Donda 1. We learned what hit. We learned what was sticking. So we took from there. It has to be able to be played at four major moments in people's lives. That's crazy, right?"

Who will feature on Donda 2?

When announcing the release date of the album, Kanye revealed the project has been produced by Future.

While an official tracklist is still to be revealed, Ye has been cooking up in the studio with several fellow artists.

Ye was spotted in the studio with Blueface, The Game, Moneybagg Yo, Chavo and Mike Dean and allegedly Big Sean was present too.

Kanye was in the studio with Blueface, The Game, Moneybagg Yo, Chavo and Mike Dean last night, Big Sean was there as well apparently 👀 pic.twitter.com/ZNbSMPnTc3

— Squirt Reynolds (@SquirtReynoIds) January 12, 2022

The 'Praise God' rapper was also spotted in the studio with A$AP Rocky, Pusha T.

Moneybagg Yo shared a text message he received from Kanye West about the upcoming project: "I got to lock in with you on Donda 2. Money in front of us. Bullsh*t behind us."

Moneybagg Yo shares a text message from Ye on Instagram.

Picture: Instagram

On Friday (Jan 14) Kanye West dropped a collaborative track with The Game titled 'Eazy'. It is believed that the track will appear on Ye's new album.

What is the tracklist for Donda 2?

The tracklist is yet to be revealed. This article will be updated accordingly.

How to listen to Donda 2

Just days ahead of the release date for 'Donda 2', Kanye announced that his new album will only be available to stream exclusively on his Stem Player device, which was first released in conjunction with 'Donda' last year.

The device allowed users to remix the album's songs using a variation of vocals, drums, bass, samples and more.

He made the announcement on Instagram by sharing a clip of an unreleased song, explaining that his new album won't be available on the usual digital streaming platforms.

Explaining why, Ye wrote: "Today artists get just 12% of the money the industry makes. It's time to free music from this oppressive system. It's time to take control and build our own," before linking fans to where they can purchase his Stem Player.