Kanye West new album 'Donda' 2020: tracklist, release date, songs, features & more
23 July 2020, 17:07 | Updated: 31 July 2020, 15:12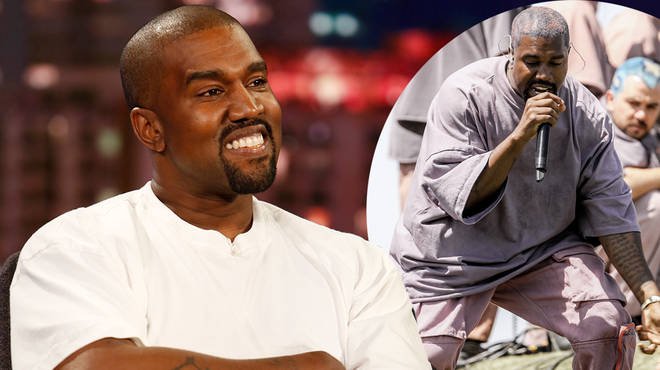 Rapper Kanye West has confirmed his album will be released this July. Find out more about 'Donda' here.
Kanye West is readying his new album 'Donda', which is set to be released this week. The legendary rapper has proved to be an innovator and game-changer within the hip-hop game.
The 43-year-old rapper recently released a new song 'Wash Us In The Blood' which is expected to be the first release from the new album.
Evolving throughout in his personal and music career over the years, bringing style and sneeze to the music game, Kanye is arguably one of the great staple rappers in hip-hop.
From The College Dropout to Jesus Is King, Kanye has shown he can not only reinvent himself, but kickstart new waves in music.
So, find out all the details to his new, upcoming album here.
Is Kanye West releasing a new album?

Kanye West announced that he will be dropping his new album 'Donda' on Friday ( on Twitter.

Prior to Kanye West's announcement, artist Arthur Jafa confirmed Ye was working new music for his upcoming album, previously named 'God's Country'.

Jafa announced West's plans for the project during a conversation he had with French fashion designer and film producer Michèle Lamy.

The pair engaged the discussion on social media and said fans should expect new music soon.

"It's from his new record," Jafa said in the clip below. "It's called God's Country and this will be, like, the first single, I guess, off of it.

🚨 NEW KANYE MUSIC & VIDEO SOON. 🚨

Cinematographer Arthur Jafa tells Michèle Lamy that he's been working with Kanye on a new video possibly dropping next week. He added that the accompanying song is from Kanye's forthcoming album. pic.twitter.com/trwJIHtz2O

— TeamKanyeDaily (@TeamKanyeDaily) May 22, 2020

I don't know if I'm 'posed to not be announcing it or whatever. I may just be spilling the beans."

Kanye has previously announced that he will be making gospel rap going forward in his career.

Back in October, Kanye asked the people working on Jesus Is King to abstain from premarital sex.

During a chat with Zane Lowe for his Apple Music Beats 1 show, Kanye said "There were times where I was asking people not to have premarital sex while they were working on the album."

"There were times where I went to people that were working on other projects and said, can you just work and focus on this? I thought if we could all focus and fast – families who pray together stay together."

What is Kanye West's new album called?

Kanye West has tweeted out another new tracklist for his next album, Donda.

Kanye West previously revealed that his new album wouldl be called 'God's Country'. The rapper posted a tweet when he teased his single 'Wash Us In The Blood' which confirmed the album's name.

Yeezy wrote, 'KANYE WEST, ARTHUR JAFA, PROJECT 02, WASH US IN THE BLOOD, FROM THE FORTHCOMING ALBUM GOD'S COUNTRY'.

When is Kanye West releasing his new album?

Kanye West revealed his new album will be released on Friday, July 24th.

Prior to Kanye West revealing the release date, Jafa's teased the release and confirmed it would be "soon".

Jada said ""But yeah, it's from a new record that's forthcoming," he said. 

"I don't know when the album is coming out but the single, I think, maybe sometime next week. Maybe. It's not sure. It's not definite."

Kanye West's upcoming album is called 'Donda'. Picture: Getty

What songs are on Kanye West's new album?

There will be a single called 'Donda' album, which was confirmed by Arthur Jafa.

Kanye recently released the first track expected to be taken from the album, 'Wash Us In The Blood' which also features Travis Scott.

Many fans have commented that the song has musical vibes similar to the rapper's album 'Yeezus'.

Kanye dropped the video for the song as a surprise release on Tuesday 30th June.

The rest of the album songs are still to be announced.

What is the tracklist to Kanye West's album?

Kanye West has revealed the tracklist for 'Donda'.

The 43-year-old rapper tweeted out an image of a new 12-song tracklist for the album.

The new album title, which is named after his late mother, is a change after last month Ye claimed it would be called God's Country.

See the tracklist below.

Who will Kanye West's album feature?

Many fans have been taking to Twitter, speculating that Kanye West will be collaborating with several gospel artists on his new album.

The rapper has already revealed the song 'Wash Us In The Blood' which features Travis Scott.

No other artists have been rumoured to feature on the album yet.
> Download Our Free App For All The Latest Kanye West News!