Who is Halle Bailey's boyfriend DDG? Are Halle and DDG back together?
14 September 2023, 16:27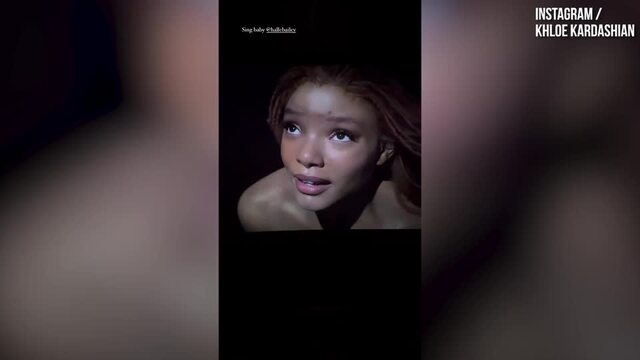 Khloe Kardashian raves about Halle Bailey
How old is Halle Bailey? Who is her boyfriend DDG? Here's the lowdown on the actress and singer.
Halle Bailey is an American actress and singer, who has catapulted into stardom in 2023 thanks to her titular role in 'The Little Mermaid'.
The actress and singer started as a child star, and alongside sister Chloe performed in the singing duo Chloe X Halle, who supported Beyoncé on tour.
So, who is Halle Bailey's boyfriend DDG? How old is she? Here's everything you need to know about the actress.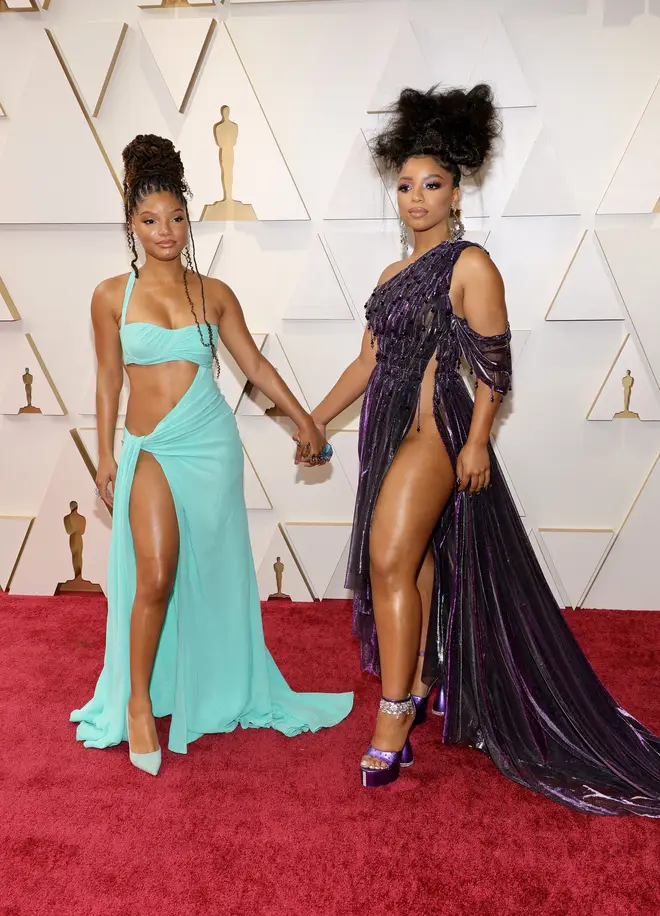 Who is Halle Bailey's Boyfriend DDG?

Halle Bailey's boyfriend is rapper Darryl "DDG" Grandberry Jr.

Halle & DDG were first linked after they attended Usher's Vegas residency together in January 2022.

The news was confirmed in March 2022 after DDG posted a sweet birthday tribute to Halle.

Halle Bailey and her boyfriend DDG. Picture: Getty

Halle spoke to PEOPLE magazine about her love and said: "I think the best thing about young love is that you're able to continue to find yourself through this journey of loving somebody else," she continued.

"And you're discovering new parts of yourself and maybe things that you didn't notice before about your heart."

After signing with Epic Records in 2018, DDG founded his own record label, Zooted Music, in 2020.

Has DDG written a song about Halle Bailey?

Halle Bailey's boyfriend DDG's single Famous is reportedly about the actress.

DDG seemingly addressed Bailey holding hands with co-star Jonah Hauer-King during The Little Mermaid press tour, rapping, "Why is y'all holdin' hands in the photo? You know I'm insecure, that's a no-no."

He also included these lyrics: "Filmin' a movie now you kissing dudes / You know I love you a lot / I don't give a f--- if that s--- for promo / I don't wanna see this s--- no more."

Halle and DDG pictured in September 2023. Picture: Getty

Are DDG and Halle Bailey back together?

Halle Bailey and DDG appear to be together, amid rumours of a split in June 2023 during The Little Mermaid press tour.

However, as of September 2023, the pair seem to be going strong and have appeared at various events together.

What is Halle Bailey's Age?

Halle Bailey was born on March 27, 2000.

She is currently 23-years-old and is an Aries because of her late March birthday.

Halle was born in Atlanta, Georgia, but moved to Los Angeles aged 12 to start her career as an actress and singer.

Halle Bailey plays Ariel in the remake of The Little Mermaid. Picture: Getty

What is Halle Bailey's Net Worth?

Thanks to her expansive acting career and music ventures both with sister Chloe and solo, the Bailey sisters are worth a hefty sum of money.

According to Celebrity Net Worth, Halle has a net worth of $3 million, and her older sister Chloe has a net worth of $2 million.

Chloe and Halle Bailey have a very close sisterly bond. Picture: Getty